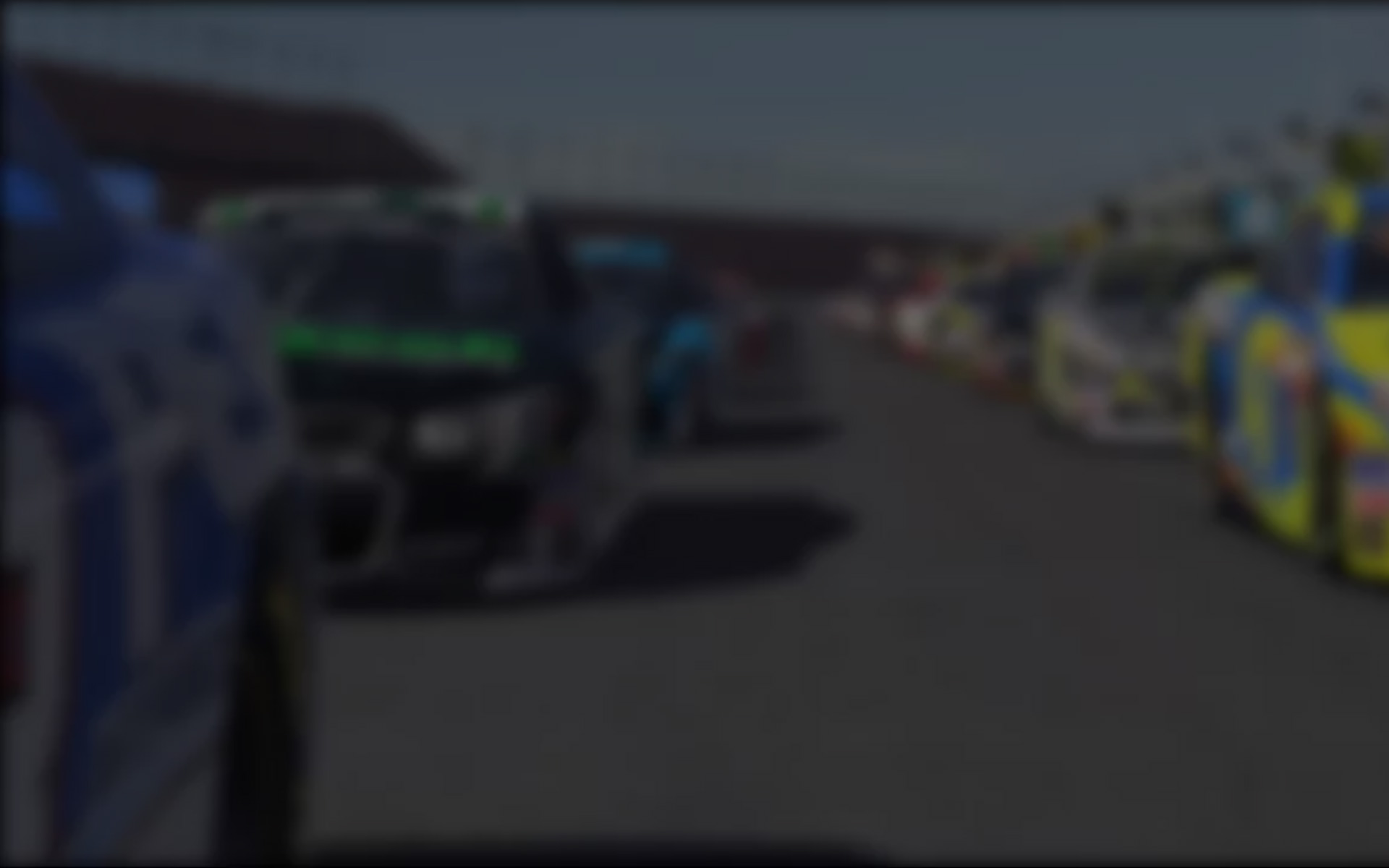 When it comes to tough racetracks around the world, you will be pressed to find one more difficult than Dover International Speedway. The 1-mile speedway with 24 degree high banks provides some of the most intense racing in NASCAR. That intensity is welcomed by some while others shy away from it. Almost 600 sim racers welcomed the challenge for Week Five of the NASCAR iRacing.com Class C Series (open setup), but after the dust settled after seven days of racing, a name that is relatively unknown in the iRacing.com community made a trip to victory lane during this week's high Strength of Field event.
Donald Aholt (Ohio) took the checkered flag first during this week's high SoF event (2844) by 4.858 seconds over Matthew Davis (Mid-South) after leading just 12 of the race's 90 laps. Carson McClelland (Carolina) had some bad luck fall his way after leading 78 laps and being relegated to a third place finish. Michael Feliciano (Northwest) brought his No. 6 Silverado home in the fourth position after starting sixth while Scotty MacMichael (New England) rounds out the top five.
By earning the victory in the week's high SoF event, Aholt was able to earn the most championship points with 179. Davis made only one start during the week and it was a good one as his second place finish earned him 169 points. John Schweickart (Ohio) and McClelland finished in a tie for third position, each earning 160 points while Carl Taylor (Mid-South) completes the top five.
Mark Robert Gray (Australia/NZ) set the fastest time during qualifying for the week with a time of 23.396 seconds. Eric W Purcell (Florida) finished in the second position with a time of 23.436 while Tim Marlow (Carolina), Gary Fridinger (Pennsylvania), and Jeff Mueller (Midwest) fill the remaining spots in the top five.
Taylor holds a 45 point lead in the season standings over second place Brian Viola (Mid-South). Alex Scribner (Texas) is now 72 points behind after being in the lead for many weeks. Joshua Hanner (Carolina) (-75) sits fourth while Kenny Humpe (Ohio) rounds out the top five.
Check back next week as the NiCCS (open setup) takes a trip to Hampton, Georgia for high speed action at Atlanta Motor Speedway.
---
You may also like...
---