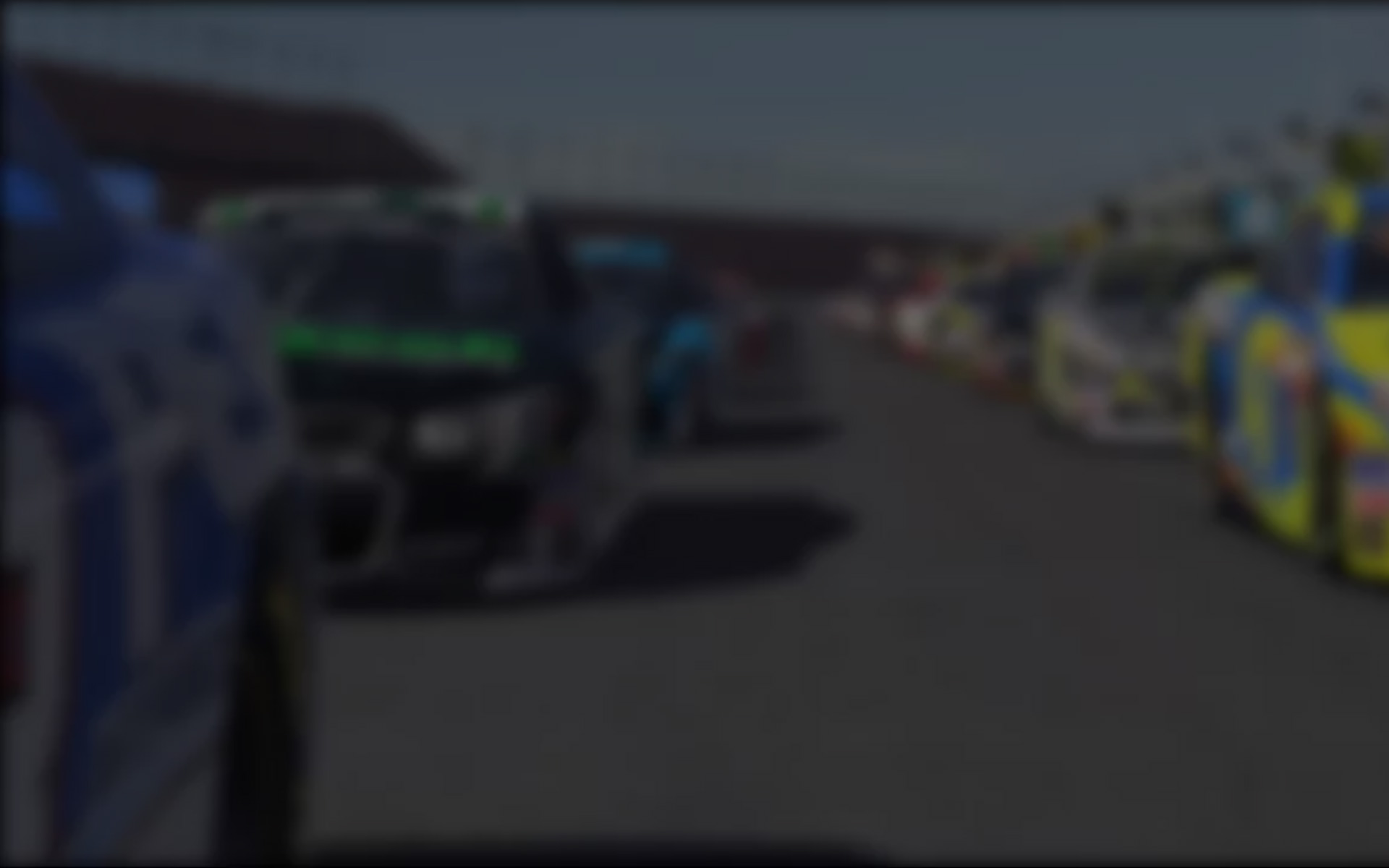 The iRacing.com Blancpain Endurance Series wraps up an amazing week of sim racing as teams from all over the world competed on the hills and long straights of Road America. For three-hours, drivers negotiated massive fields of sometimes over 50 cars on the track at once. In the top Strength of Field race (SoF 2977), it proved to be no easy task as only seven of the 51 cars remained on the lead lap at the conclusion of the online event. When the virtual dust had settled, however, it was Glacier Racing who found themselves on top once again.
Glacier takes top honors
Coming off of an impressive win last week at Zandvoort, the Finnish duo of Glacier Racing, Aleksi Elomaa and Joni Hagner, started their Ford GT GT3 on pole with an impressive qualifying time of 2:05.668 set by Elomaa. As the online race began, Hagner started things off for the duo while his teammate drove for only the second of three stints. With Hagner finishing things out and completing 58 of the 84 laps, Glacier Racing took the checkered flag and captured 190 championship points along the way. This win further solidifies their current hold on the Endurance Series championship and their consistency is certainly paying off.
Solo drivers FTW
Participating in the same SoF race as Glacier, Isaac Price was the man who gave the winning team a run for their money. Starting in second with a qualifying time of 2:06.351, the English driver stayed hot on the tail of Glacier throughout the three-hour event. Despite his best efforts, however, Price couldn't match the pace of the Finnish pair and completed the race over eight seconds behind. Still, Price managed a strong second place finish in his Ford GT GT3 with a margin of over a minute and a half to the next car on his way towards capturing 186 championship points. Although Price didn't participate in Round 1 and is currently down in the championship order, his pace goes to show that he could be a potential challenger down the road.
Another solo driver to make the podium was Sven Deml of Kappastorm. Although Deml participated in a different race with a lower SoF (2864), he was able to do something that nobody else has been able to do thus far: beat Glacier Racing. After starting in second, Sven was able to grab the top spot from Glacier early on and lead 60 laps on his way to the win. Additionally, his strong drive allowed his Ford GT GT3 to finish over 14 seconds ahead of Glacier. Being a slightly lower SoF, however, Deml obtained only 184 championship points for his efforts. Still, sometimes the psychological effects of a win are more powerful than outright championship points…or are they?
Like Price, Deml didn't participate in Round 1 of Season 3 and, thus, is also down in the order. Should he decide to continue (which he certainly should) he would be one of only a handful of drivers who have been able to effectively challenge for the top spot.
Manufacturers Championship
Round 2 certainly appeared to be dominated by the Fords. With this week's racing now complete, here's a look at the current unofficial manufacturer's championship. For full documentation, please visit the forums here.
Eh?
With Round 2 completed, the iRacing.com Blancpain Endurance Series now fixes its gaze upon Montreal, Canada. Heading to the legendary Circuit Gilles-Villeneuve for Round 3, this will certainly be challenging bit of racing for drivers. With difficult turns such as the tight L'Epingle hairpin followed by the infamous "Wall of Champions" chicane, teams will have their hands full as they attempt to negotiate this tricky 2.71 mile circuit for three-hours at speed. However, the best succeed where others fail and we can certainly expect Glacier Racing to be ready to continue their domination come race day. Don't expect it to be without opposition, though, especially if the likes of Price and Deml have anything to say about it.
---
You may also like...
---