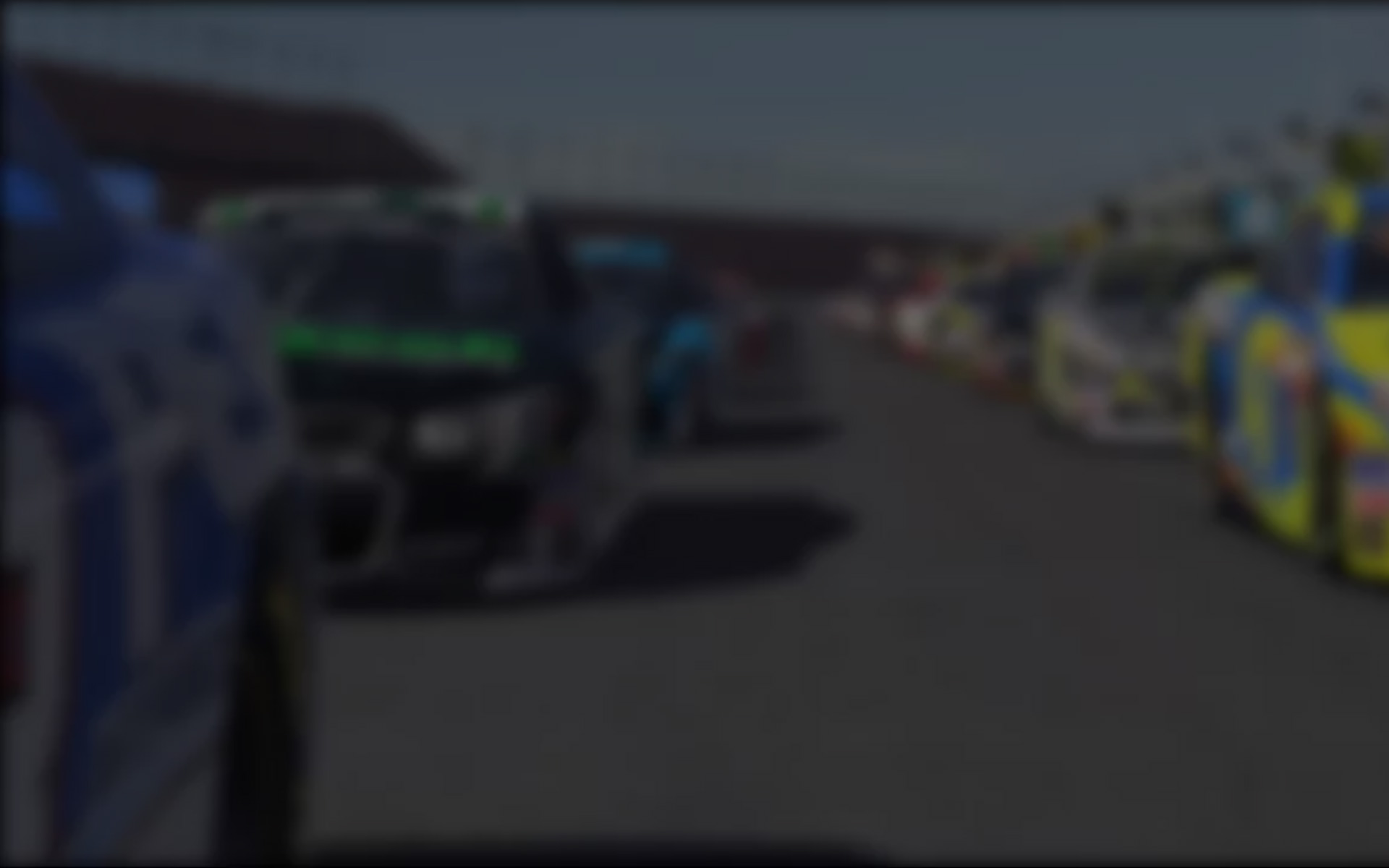 Barber Motorsports Park; one of the most underrated tracks in the world. It may be a short 2.38 mile circuit, but this certainly doesn't take away the challenge it poses to drivers. The 16 turn circuit features a vast array of gradient changes along with a flurry of quick and slow speed sections. The Verizon IndyCar Series is the most high profile series (to date) which takes on the challenge of this Alabama track; but today it's a chance for the iRacing Pro Mazda drivers to take on the challenge in an attempt to be victorious.
Justin Brunner secured pole position for the 20 lap race with a 1.19.485. Joining him on the front row would be last week's winner – who I'm sure would be trying to double up – Wyatt Gooden. The race got off to a clean and orderly start, but that only lasted up the turn one. Oliver Connor tapped Mark Ursel's rear left tire which made the American "get loose" and ultimately in to an uncontrollable spin in which the British sim racer became involved. After only one corner turned we'd already attained one retirement . . . not a great way to start the race!
At the head of the pack Brunner had his hands full trying to keep Gooden behind; and to be fair he managed to keep his fellow hard charging American for three laps. Gooden eventually took his chance midway through Lap Four at the Hairpin, slotting his Pro Mazda nicely up the inside and getting the power down thoroughly making sure he completed the pass by the time they reached the Turn Six kink.
The top four drivers had built up a fairly solid gap by the time they crossed the line for their sixth lap, but Lewis Gillett he was in danger of losing the top three altogether. The British driver was running well in third position, however Turn One certainly doesn't take any prisoners; he clattered the inside curb which sent him out in to the grass and in to an interesting aerobatic moment. Fortunately for Gillett he was able to keep going with only one position lost and minor damage to his front wing. This meant that Jerome Haag was able to up the pressure and get a lot closer to the top four than he previously was.
Haag inflicted an almost race ending collision on himself and Gillett; the Frenchman had just made a pass down in to Turn One that lap (11) but the British driver didn't let him go easily at all.  Gillett made sure he rounded the Carousel right on the back of Haag to use the draft to the best effect that he could to enable him to re-pass the Frenchman. Whilst he rounded Haag on the outside of the hairpin the Frenchman tried to counteract this move by braking later but ended-up locking his brakes. Due to the fact he unintentionally used Gillett as a brake, Haag suffered front wing damage and Gillett added sidepod damage to go with an already damaged front wing.
The mid-pack certainly didn't fail to entertain this race! An aerodynamically struggling Gillett was having trouble keeping his car on the track through the Esses and. on Lap 12  he made a mistake at the Tunnel turn (13), running wide on to the grass but managing to keep control. Oscar Tolnay took advantage of this mishap and went up the inside in to Turn 15, only for Harley Lewis to literally come in like a wrecking ball and wipe the Scandinavian out of the race! To add insult to injury, Lewis was able to continue with minimal damage, compared to a busted steering and rear wing which made Tolnay our fifth retirement of this race.
Once Gooden had taken the lead of this race he didn't look back. He was comfortably paced and kept putting in consistent laps to reassert his authority as one of the top Pro Mazda drivers so far this season. Brunner once again secured a great result – finishing second while Gregory Tanson – last season's champion – came home a credible third, Gillett and Lewis rounded out the top 5.
Kevin Siggy won the week's high SOF of 3354 earning 210 points in the process. In second was Mark Jarvis who gained 196 points, enabling him to close the gap to Gooden (who scored 191 points for his efforts this week) by five points. We're only two weeks in to the new season, but you can certainly take your pick among some early title contenders, Siggy one of them – although I'm sure this would be something he'd focus on in the future as he's busy trying to secure his Pro license thus far!
The Pro Mazda series heads to Circuit of the Americas "West" next week, the first time this series will have visited that specific layout, so a brand new challenge for one and all.
---
You may also like...
---