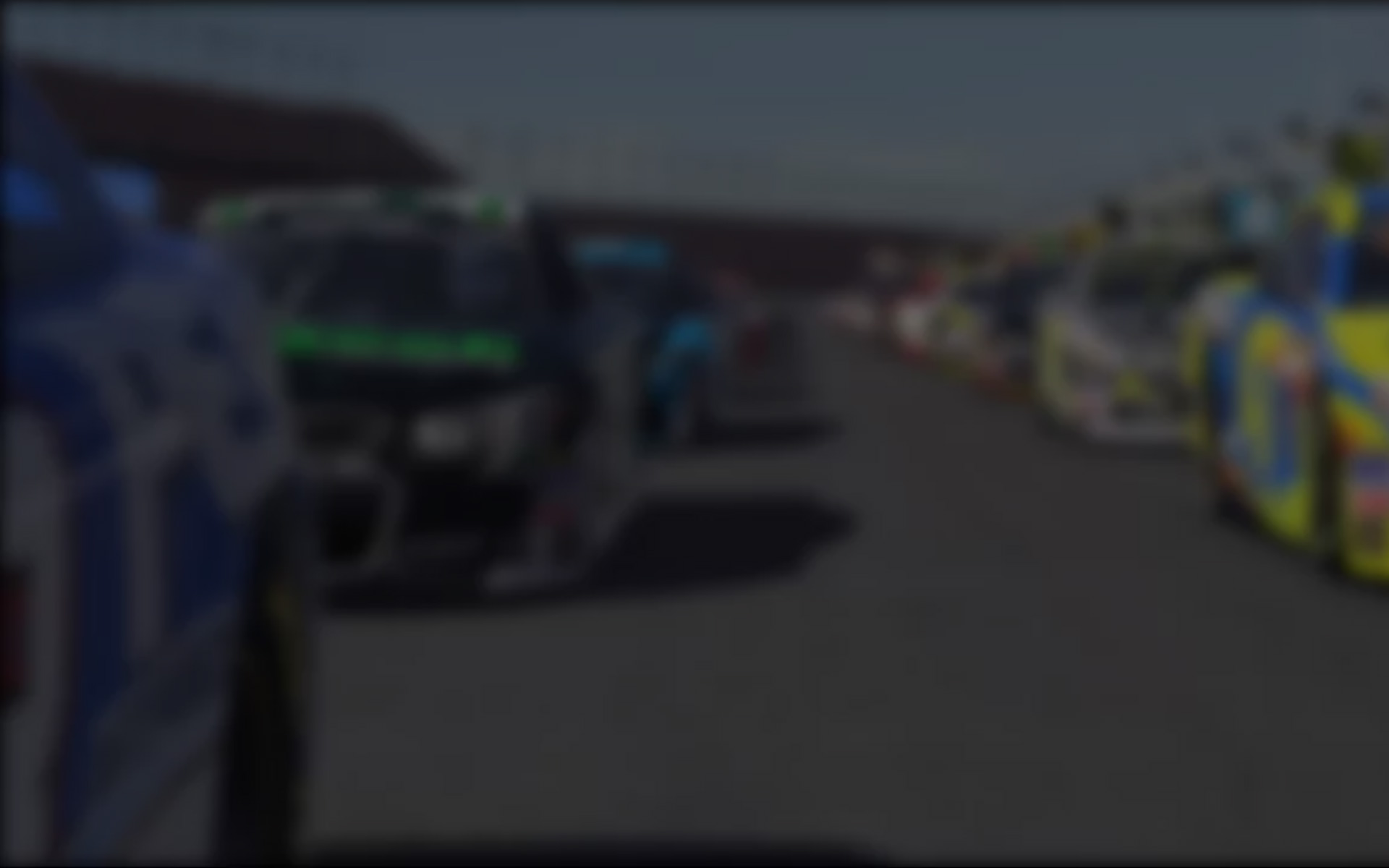 The virtually-epic (or is it epic virtual?) Road America played host to Round Three of the GRAND-AM iRacing.com Online Sports Car Series, the online racing series open to PC owners with a subscription to the iRacing.com motorsport simulation service. The GRAND-AM sanctioned 12 week championship pays visits to highly accurate reproductions of circuits on the real-life schedule, as the Riley Mkxx Daytona Prototype and Ford Mustang FR500S fight for honours in their individual classes.
DP
Claiming the accolade of top points scorer of the week on the four mile Elkhart Lake circuit, Frenchman Stephane Tribaudini secured 240 points in his solitary online race of the week, after clawing his way up through the field from fifth position to take the chequered flag. Although Chris Damron Jnr. took a pole-to-flag victory during the week, by virtue of the best 50% of a driver's total counting towards their championship tally, the Californian's highest scoring finish from his pair of races proved to be a podium finish behind Tribaudini. Marking his first appearance in the GRAND-AM iRacing.com Online Sports Car Series, Janos Sorri became the third highest scorer of the week in Division One following a victory in an action- packed 25 lap battle around Road America.
Despite Jaroslav Honzik failing to reach the top five of the week's scoreboard, the Czech Republic based sim racer still heads the overall Division One standings by a single point over Ohio's Wyatt Gooden as the series prepares for Week Four at Homestead-Miami Speedway.
"Not so good but also not so bad," Honzik said this week. "At least I had the fastest lap in the race. I'm now looking forward to Homestead."
Following six top-five finishes from seven starts in the Riley Prototype at Road America, John Mallia secured the highest score of the week in Division Two, edging overall divisional leader Henrik Carlsson from the pinnacle spot by a mere two points.
"I had a really hard but fun race this week," said Carlson, who now holds a 29 mark leader in the division standings. "I'm surprised to lead my division after three weeks, but I'm not complaining. I'm looking forward to Homestead as it is a track I find very enjoyable."
Continuing his domination of the Prototype Division Three standings, Casey Jeszeck's 154 points from a pole-to-flag victory further extends his grip on the divisional championship to 75 marks. Following in the wake of Jeszeck in both the overall and week standings, Austin Hartenfels scored 130 points in his first race on iRacing's rendition of Road America; thankfully they were the points that counted, as the American barely made the top ten in an incident-packed second race. With 104 points to his name, Kiddhy Engstrom shaded Adam Gordon, Hauke Grotheer, Steven Rousseau and Julian Williams, all of whom secured 100 markers for the week. The 'dropped points' for Rousseau, sees him drop to third in the overall divisional standings behind Hartenfels.
With his first ever GRAND-AM iRacing.com Online Sports Car Series win, Kjell-Einar Svendsen continues to head Division Four of the Riley Prototype Class, whilst Damien Capelani becomes the new leader in the battle for the fifth division honours. Ed DeVoe remains at the top of Division Six, but it's all change from there on in, with Jim Davey (Div 7), Scott Anderson (Div 8), Sylvain Delpech (Div 9), and Josh Chaney (Div 10) becoming new heads of their respective class championships.
Ford Mustang FR500s
With a top finish against a very strong field, Daniel Lopez steered is virtual Mustang to the highest points tally of the week in the pinnacle division of the GRAND-AM iRacing.com Sports Car Series sedan class, fending-off the likes of Marcus Jirak and Eric Foss. Overall Division One leader Samu Snabb, saw his gap at the head of the table narrow to just 16 points after a collision with lapping Riley Prototype handed the initiative to Jirak.
"Really unlucky week for me one of my favourite tracks in the calender," offered Snabb this week. "I should have got over 190 points average but due to my own and fellow competitors' mistakes I only managed to 171 average. So I'm quite disappointed."
A trio of wins from three starts saw Christopher Roberts claim the top Division Two points at Road America, helping to maintain his position in the divisional podium spots. With Roberts the only sim-racer to score higher, Canadian Mathieu Gagnon's hold on the division top spot is now 101 points over Illinois-based Chris Keogh.
"I got a clean race with only minimal incident and managed to take the win with no drama," explained Gagnon. "The only scary moment is when DP were trying to pass on the outside line of the Carousel. It is surprisingly hard to keep the inside line of that corner at a descent pace in the Mustang."
Division Three of the Ford Mustang Class has seen their championship fight grow ever closer, with the main protagonists spread over a thin margin of 40 points. Whilst John Cousland took the top divisional points at Road America for Week Three ahead of Lewis Dodimead and Victor Puigcerver, the bigger picture finds Dimitar Stefanov, Andrew Bakke and Matthew Davis first, second and third in the overall standings, respectively, separated by just a single point.
Tim Bamburger's reign as Division Four chief continues, although the honour of the week's top points scorer fell to Scandinavian Raimo Piiksi, while Robert Lowerie maintains a slender19 point lead atop Division Five. The remaining divisions, six to ten, all head to Round Four of the GRAND-AM iRacing.com Sports Car Series with new leaders as John McNamara (Div 6), Ryan Cowley (Div 7), Jacques Richard (Div 8), Petr Lysec (Div 9) and Michael Hogg (Div 10) lead their respective divisional battles as the GRAND-AM iRacing.com Online Sports Car Series heads to Florida.
---
You may also like...
---