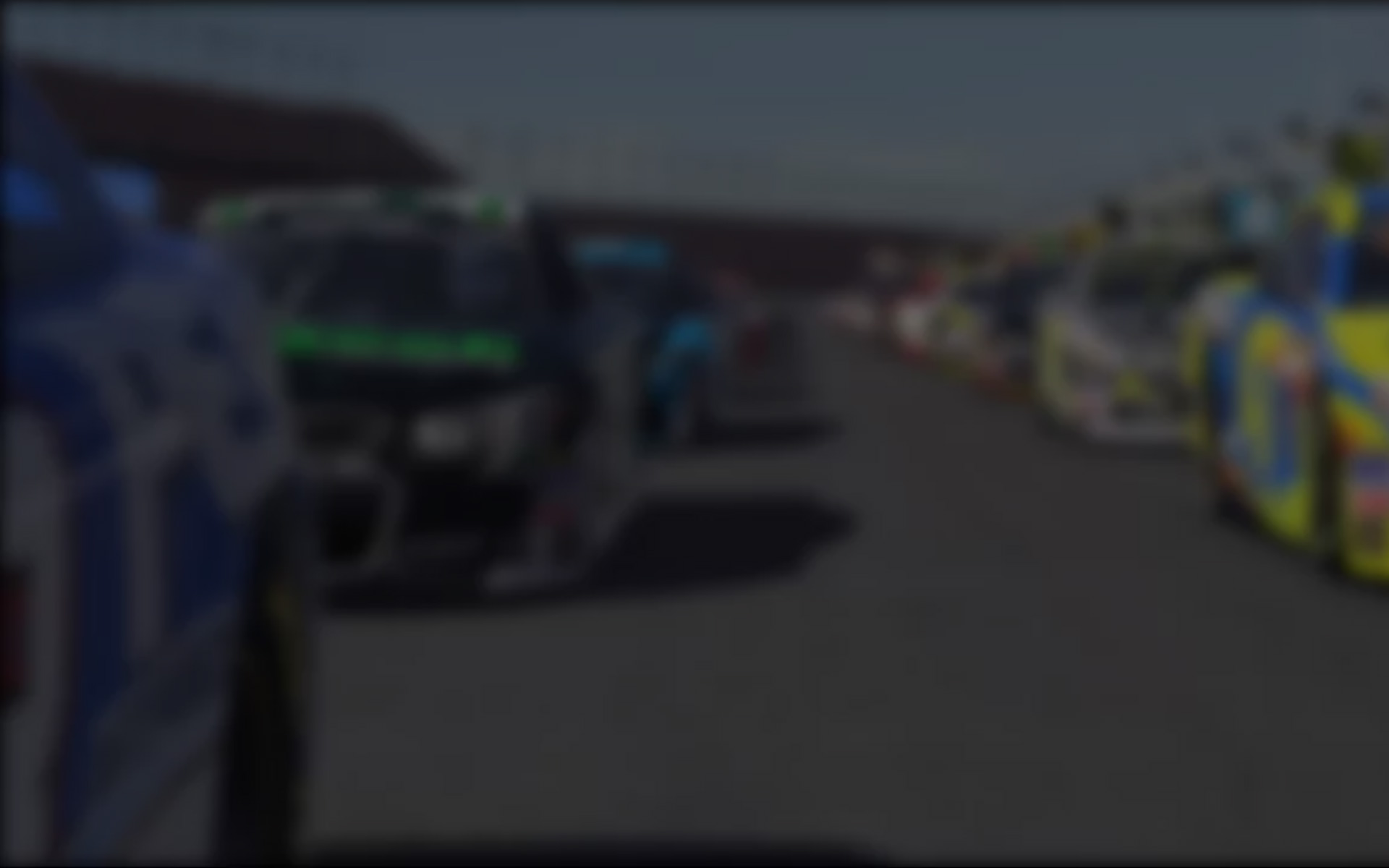 The GRAND-AM iRacing.com Online Sports Car Series headed to the digital replica of the Homestead-Miami Speedway Road Course (B config), for Round Four of its 12 week season. The online racing series, open to PC owners with a subscription to the iRacing Motorsport Simulation service, pits the Riley MkXX Daytona Prototype and Ford Mustang FR500S together in online, class-separated races, with entrants spread across ten divisions based on their skill level.
Riley XX Daytona Prototype
With a brace of wins to his name (his first ever victories in the series), Danny Engels propelled himself to the pinnacle of the Division One Daytona Prototype standings on the Homestead road course, to maintain his position amongst the GRAND-AM iRacing.com Online Sports Car Series championship top five. "Wyatt Gooden has given me a hard time on track throughout the entire season especially this week," shared the German. "I am really happy to finally beat him and to score my first wins in the GRAND-AM Series. I pretty much had two clean and perfect flag- to-flag race wins this week, but it is still a long way to go and I'm really looking forward to the next races."
The aforementioned Gooden, who now leads the Division One Prototype class by 13 points, collected 256 marks from his finish behind Engels, the second highest tally of the week. "We've had four different divisional winners in the past four weeks which says a lot about the close competitive racing in iRacing's Grand Am series," said the 2010 SCCA VW Jetta TDi Cup Rookie of the Year. "Track position is crucial in these 50 minute 'sprints' so I knew it was going to be difficult to get by. Danny drove a faultless race and there were no opportunities for me to pass as our pace was so close again.
This championship is going to come down to the wire for sure!"
Paying the price for Gooden's promotion up the ranks, Jaroslav Honzik's short reign on the top perch of the Division One standings comes to an end (at least for now), as the Czech Republic-based sim-racer came home third behind Engels and Gooden in Sunday's race.
Sustaining his status as the Daytona Prototypes Division Two leader, Henrik Carlsson further extended his lead to over 50 points with the fourth highest tally of the week at the Virtual Homestead. The honour of top driver of the week in the second division fell to Eric Palacio (145 pts), who edged-out John Mallia and Ronnie Akesson by a handful of points.
Although Bogdan M Dumitrescu had a race that even he described as "disastrous," the Benelux Club online-racer 'fluked' his way to the top of the Division Three Homestead scorers, ahead of Iker Estefania and Austin Hartenfels.
"The only reason I scored top points this past week was because while being a lap down, I spun and took out two guys that were coming up behind to lap me," Dumitrescu sheepishly offered. "It ended their race, but I was able to continue and finish in the top five. It's not something I really wish to remember."
Sitting atop of the Division Four Prototype standings following a week of racing at the virtual Homestead road course, Kjell-Einar Svendsen has now carved out a 105 point divisional advantage, after securing the highest score of the week. With a pair of wins from three starts, Salvatore Rossi bested Jacob Desmarais, Kyle McCartney and Derrick Thomson to the second highest scoring position of the week. Svendsen's lead in the division now stands at 105 points over the Desmarais, who has over 50 marks on Rossi, and Erik Bixt in fifth.
Resurrecting his position atop Division Five, Tyler A King out-scored Damien Capelani, to knock the latter off the number one divisional slot. The tables for divisions six through to ten sees new names heading the standings, with Todd Martelle (Div 6), Scott Bennett (Div 7), Don Davis (Div 8), Sylvain Delpech (Div 9) and Joshua Friedrichs becoming 'top dogs' of their respective divisional battles.
Ford Mustang FR500s
Despite dropping a huge chunk of points during his virtual visit to South Florida, Samu Snabb continues to lead the GRAND-AM iRacing.com Sports Car Series championship Mustand standings, albeit by a more slender margin over Marcus Jirak. Scoring the highest total of the week, with a pole-to-flag victory, Anthony Roselli bagged 205 points, to pip Brian Strodtbeck and Dennis Grebe as the number one virtual-Ford Mustang racer at Homestead.
With an unchallenged win in his lone race of the week, Christopher Roberts claimed top marks for Week Four of the championship, and has now closed the gap on Division Two leader Mathieu Gagnon. New York-based Roberts now occupies third in the division, just behind Chris Keogh, who is 44 points off the lead.
"Performing while being constantly attacked by the DPs lap after lap on this short course was highly demanding," Roberts. "There were few to no laps of pure Mustang competition.
Give and take between the Prototypes and Mustangs was essential in scoring a win."
A second place finish in his opening race of the week saw Matthew Davis secure the highest Mustang points of the week at Homestead in Division Three, to cut the gap to overall divisional leader Dimitar Stefanov to just three points. Also closing the gap on Stefanov, Andrew Bakke made a net gain of 13 points as the series heads to Mid-Ohio for Round Five.
Whilst Tim Bamburger continues to lead Division Four of the GRAND-AM iRacing.com Online Sports Car Series Mustang Class ahead of Ricky Hardin, it was Eric Miller collecting the plaudits at Homestead with the highest total of the week with a win and a podium finish under his belt. Less than 100 points from the divisional lead, David ter Stal, and Jasper Groeneweg lie in fourth and fifth respectively and will be looking to narrow the gap at Mid-Ohio.
Robert Lawrie's top score of 102 points for the week enabled the Englishman to extend his lead in Division Five to 13 marks ahead of Mike Nachtigal. Maintaining their positions at the head of Divisions Six and Seven are John McNamara and Ryan Cowley, who both secured top five finishes, with the latter taking a Ford Mustang victory at Homestead. The remaining three divisions – eight, nine and ten, all see new leaders as the series heads to Mid-Ohio, with Hal Kemrite (Div 8), Matthew Wise (Div 9) and Ricky Dalton (Div 10) all becoming the new names to beat in the FR500S.
---
You may also like...
---