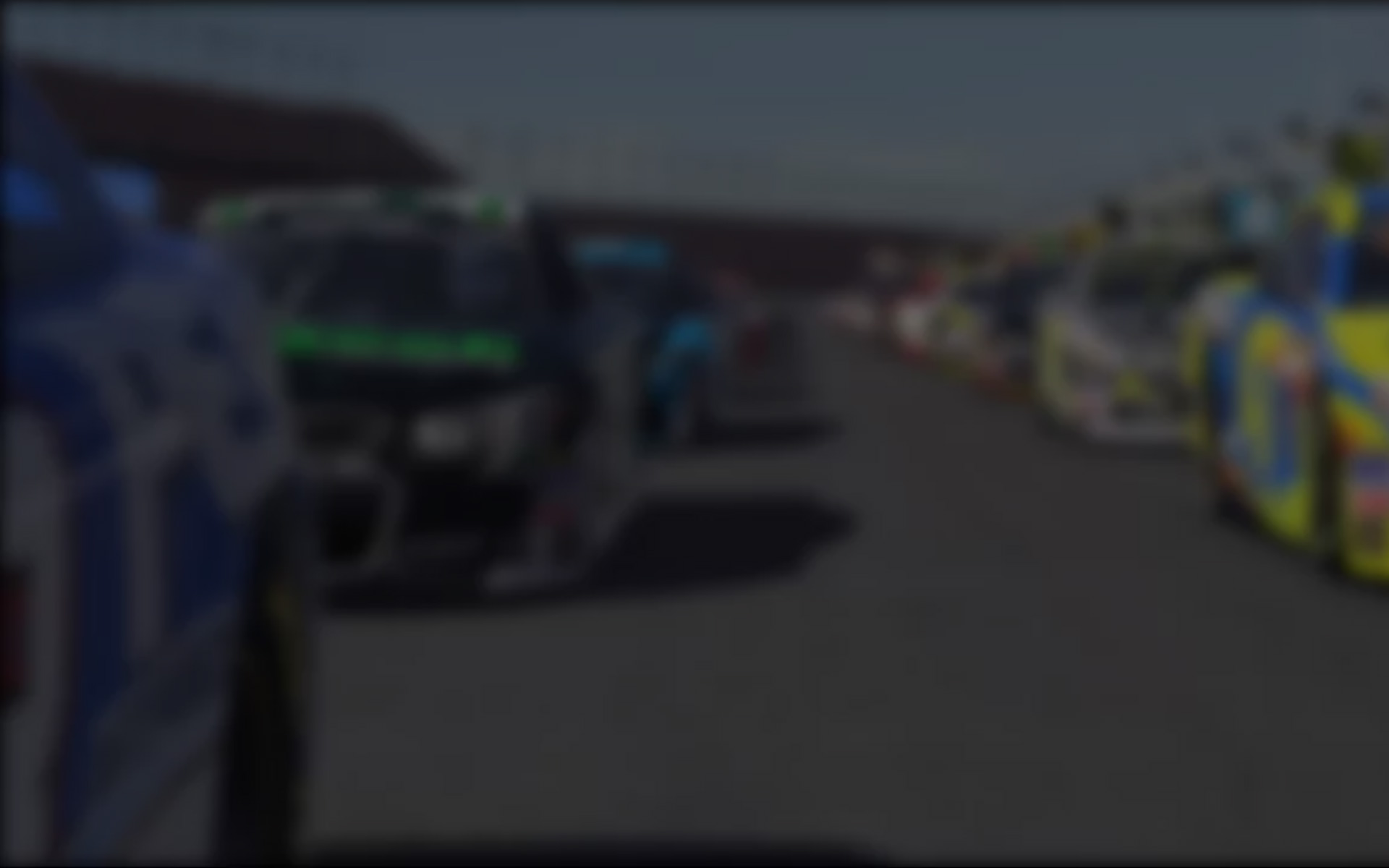 Last week saw the opening round of the GRAND-AM iRacing.com Online Sports Car Series, the exciting new online racing championship resulting from the partnership between GRAND-AM and iRacing.com Motorsports Simulations. In true GRAND-AM style, the multi-division championship sees the Riley MkXX Daytona Prototype and Ford Mustang FR500S share the same track, whilst battling in their own classes. The 12 week championship will pay visits to a variety of circuits on the GRAND-AM Rolex Sports Car Series schedule, including trips to the virtual counter-parts of Lime Rock Park, Daytona International Speedway and Road America. Week One saw the GRAND-AM online series convene in the Finger Lakes of New York, home of a Watkins Glen International circuit that attracted over 700 entries during seven days of online racing.
Riley Daytona Prototypes
Claiming the highest points total of the week in Division One of the Prototype Class, Jaroslav Honzik put in a flawless drive to earn 243 marks in his solitary event of the week on Friday afternoon. Honzik, who has made the transition from real world endurance racing in Slovakia and the Czech Republic to the virtual circuits of iRacing, started on pole and was unchallenged throughout his 30 lap charge to take the checkered flag 4.5s clear of second placed-finisher P.J. Stergios. Victor Rodriguez came home third while Steven Savolainen, who started on the outside of the front row, slipped to fourth at the finish ahead of Mike Tosi.
"I am not saying it was easy but the whole race I drove at about 75% of my usual pace because all my opponents were far behind," said Honzik. "From the start I was pulling away from PJ a little bit and when we got into traffic I pulled farther away from him. My lap times were kinda slow but I had nowhere to hurry. I didn't make a single mistake and I believe I never made any critical situation when passing the Mustangs because I was very patient and I was just keeping my pace.
I can't wait for another week because mixed racing like this is what iRacing needs."
After starting from the second row of the grid on Sunday, Kenneth O'Keefe battled his way to the front of the pack to take a narrow (.6s) victory over Wyatt Gooden en route to recording the second highest points total of the week for the top division.
Gooden's finish was enough to earn the American 219 points and put him third in Division One, just ahead of Stergios.
"I'm really enjoying this new mixed class series so far." said the Ohioan, who was named Rookie of the Year in the SCCA Pro Racing 2010 SCCA Volkswagen Jetta TDI Cup. "You're constantly having to navigate through traffic carefully while not losing too much time. It really adds a whole new element to the race. Kenneth and I swapped the lead probably about four or five times and it was definitely one of the most intense races I've had in awhile. "
New England's Stergios collected 202 points for Friday's second place finish while Engels recovered from his tangle with O'Keefe to claw his way back into the top five and end the week a handful of points behind Stergios. Worth noting is the fact that Engels scored an outright victory earlier in the week, but that event's relatively low strength of field actually earned him fewer points Sunday's fifth place.
Following a podium finish behind Engels in his aforementioned win, Scandinavian Henrick Carlsson tops the Division Two standings on the Prototype Class with 165 points. "I knew it would be hard to keep my cool if I would get stuck behind a Mustang in the slower corners, especially if I was in an intense battle," said an enthused Carlsson . "However It wasn't as a bad as I thought and I believe I was patient in most cases. It really adds an extra dimension to the racing since you have to time your moves well, you can loose a lot of time but you can gain a lot as well. All in all this series seems to be a success.
I think it's cool that iRacing and GRAND-AM partnered up, I really look forward to the rest of the season."
A mere eight points behind the divisional leader, Fernando Bento took a podium second in his opening race at Watkins Glen to carry a small margin over Australia's Russell Pepperell, who finished fourth in his solitary event of the week.
Topping the Division Three charts is Casey Jeszeck with 138 points, whilst Eric Blixt, Tyler A King, and Adam Martin lead their respective standings in Divisions Four, Five and Six. Looking to maintain their leads in their divisional standings as the series heads to the Daytona International Road Course this week will be David Stamper (Divison Seven), Scott Anderson (Division Eight), Mark Sheets (Division Nine) and François Cote (Division 10).
Ford Mustang FR500S
With a pole-to-flag class victory in the Ford Mustang FR500S, Australia's Dylan Sharman heads the top division's standings table with 201 points, a lead of three marks on Samu Snabb. The Scandinavian competed in six races at the Glen International, and could have topped the standings had he showed-up for all the starts!
"I got a really good set-up, thanks to Ales Papler who made it last spring," explained Snabb. "The set actually had much more potential than my qualifying time of 2:06.4, but it was enough for me to take six poles out of six races. I would have probably taken six wins out of six, but once I forgot that I had attended to a race session. When I finally noticed my error, and went to join race; I was two laps down from the lead Mustangs. Luckily for me, only two other Mustangs joined, but still the winner of the class got 185 points from that race while I ended up with only 46. So that took my six race average quite heavily downwards, and without that failure I would had easily topped the Mustang class points from Week One."
Averaging 185 points from his four races, Sven Mitlehner occupies third in the Division One Ford Mustang standings table, with all of his finishes in the top five, including two victories. Capitalising on Snabb's missed start, Ohio's Brian Strodtbeck cruised to the checkered flag to claim the aforementioned 185 point bounty in his first race of the week; enough to share third in the standings with Mitlehner, and keep Fabio Loyola at bay, a further four marks back.
Dominating the Division Two Mustang standings is Mathieu Gagnon, who secured a class victory against a very strong field, to collected 191 points in a win against a very strong field. "
"Racing in the Mustang FR500S alongside the Daytona Prototype cars on the track provided at lot of intense moments," said the Canadian. "You really had to keep focus to achieve decent lap times over the whole race and manage your tires' life. Add the challenge of continually watching your rear view mirror for any upcoming faster DPs and making sure to give them room to pass, while still racing your own race made this one of the most interesting experiences I've had to date in iRacing!"
A top five finish for Peter Kastanaras was enough for the Australian to occupy second in Division Two with 152 points, a 12 mark gap over Brandon Shown who is closely followed by Ohio's Eric Smith, and New York's Stephen Michaels.
Sitting atop of Divisions Three, Four, Five and Six are Dimitar Stefanov, Tim Bamberger, A Henderson and John McNamara while Divisions Seven through Ten are headed by Michael White, Mike Oppenheimer, Peter Lysec and Guillaume Doire respectively as the GRAND-AM iRacing.com Online Sports Car Series makes its way to Florida for a Week Two rendez-vous with Daytona International Speedway.
---
You may also like...
---