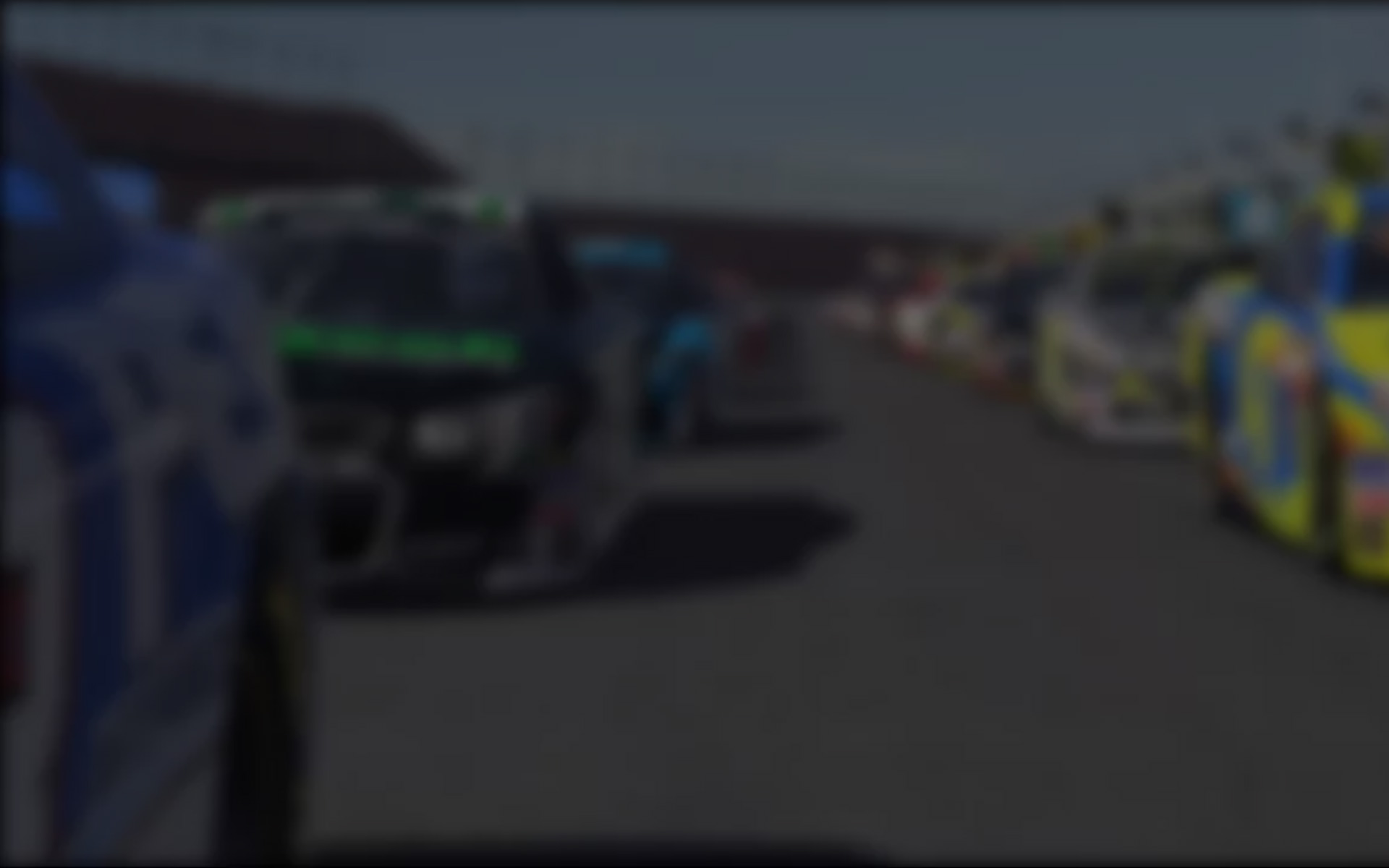 Week Seven of the Grand Prix Legends series ventured to Wisconsin's classic Road America for 12 laps of a 2868 SOF race for nine sim-racers in their Lotus 49s.  Mick Claridge (in the role of alter ego Mike Spence) sat on pole with a qualifying time of 2:06.905, less than a tenth ahead of Michel Dudognon and nearly half a second faster than Gary Teall who started from third.  The start was good for fifth qulaifier James Bunnell who immediately overtook the slow starting Victor Perelman for fourth.  Teall also had an exceptional start as he grabbed the inside line on Dudognon heading into Turn One, but couldn't carry enough speed to stay alongside.  Starting from sixth, Chase completely missed his braking for the first corner and had to take to the grass in an effort to avoid contact.
Contact was inevitable, however, as Chase could no longer slow the car down and when his line intersected with that of Bunnell's the two collided at nearly 100mph, sending Bunnell into an acrobatic display and both drivers out of the race before completing a single corner.  The double DNF at Turn One — combined with Karl Modig missing the grid entirely — meant 33% of the field had already been removed from contention.
Dudognon began mounting his offensive against Claridge immediately.   He would need to pull off a daring maneuver to make the pass stick unless Claridge made a mistake, something Claridge would be well aware of and would take extra precaution to avoid.
Claridge didn't appear to have much of an advantage (if any) over Dudognon in the first half of the lap, but as they hit the Carousel the gap started to increase for the rest of the lap.  Once the pair passed the Start/Finish line that gap would once again start to shrink as Dudognon seemed to find time each lap in the opening corners.
His urgency got the better of him on a few occasions, however, and resulted in some interesting moments that cost him precious time to Claridge ahead.  Turns Six and Eight (both 90 degree left-handers) seemed inconsistent as he had a few exciting moments at the inside and outside of the two corners on more than one lap of sim racing.
By the half-way point of the race Dudognon's incidents had added up to enough time lost that he was out of the leader's slipstream, meaning Claridge only needed now to hang onto the position to get the win.
Teall seemed to struggle with the Road America course more than previous weeks and, despite being fast, made numerous mistakes which didn't damage his car but certainly lost him valuable time to the battling duo ahead.
In the end Claridge won from pole by over three seconds to Dudognon and ten seconds ahead of Teall.   He also got fastest lap of the race and finished with zero incidents for one of the most dominating high SOF Lotus 49 races of the season, earning 171 championship points in the process (the most for the week by over 20).  Dudognon earned 149 points for his second place finish, and Teall earned 128 with his podium finish, although his second place finish in a 2521 SOF race the day before was worth 144 points.  Landon Harrison scored the fourth most points for Week Seven with 132 after finishing third in the same 2521 SOF race where Teall came second, and Peter LeBlanc took fifth with 120 points when he finished fourth in that same race.
---
You may also like...
---