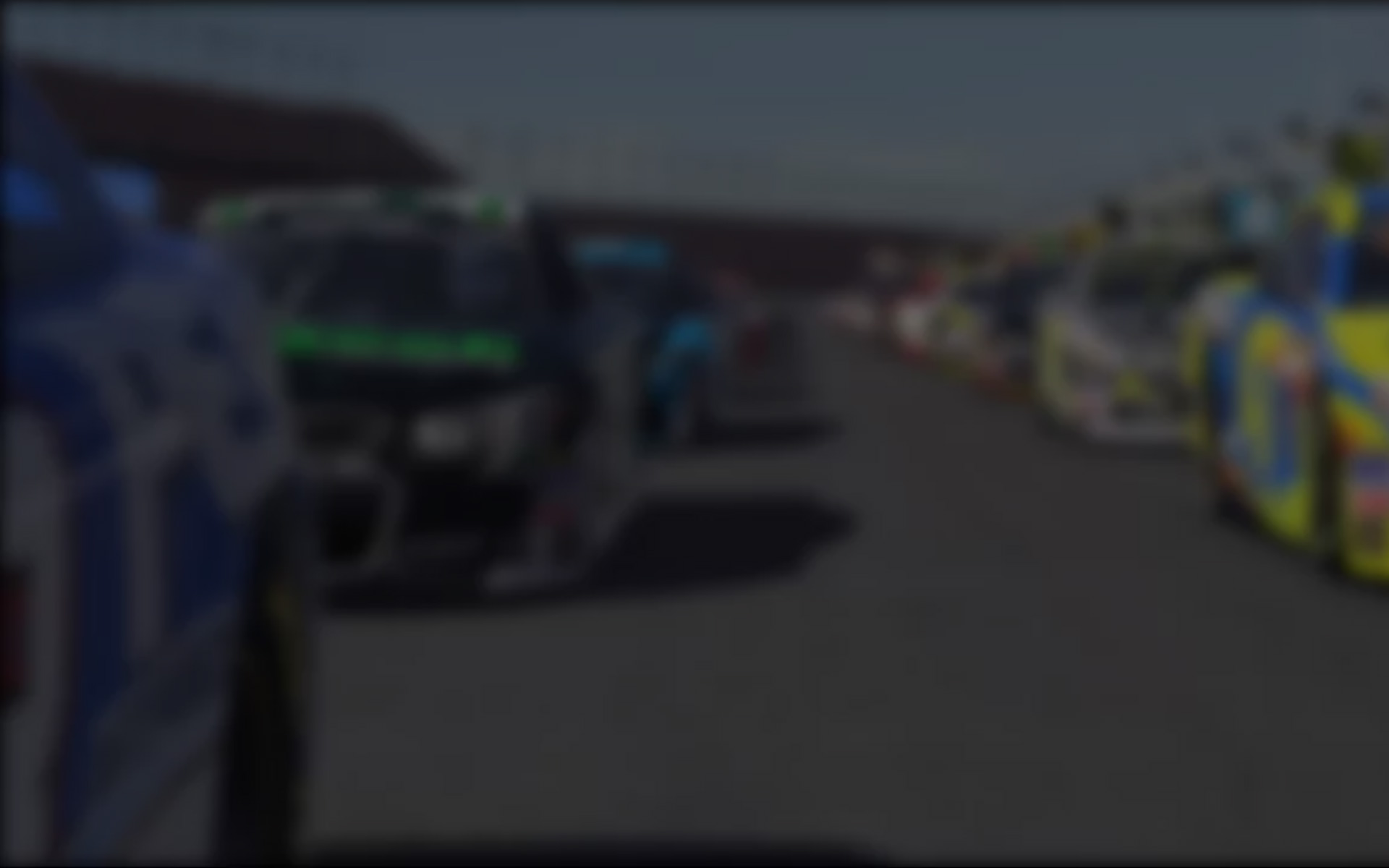 September 18th, 2009 by KevinB
NASCAR star Greg Biffle showed up Tuesday afternoon at Boston's Game On sports bar to help promote this weekend's Sylvania 300 at New Hampshire Motor Speedway, the kick-off event for NASCAR's Chase for the Sprint Cup.  On tap prior to the evening's Red Sox vs. Orioles game – a series of NASCAR Sprint Cup races on iRacing.com's virtual version of NHMS, featuring Roush Fenway driver Biffle vs. Red Sox fans, iRacing members and iRacing staff.  The result?  Some great racing and a lot of fun for everybody, including a big crowd of spectators.
Biffle is not known as an avid sim-racer, but he was impressed with iRacing's dead-accurate virtual version of the one-mile, paper-clip shaped oval and with a few practice laps he was recording times just three-tenths off the fastest ones posted by any of the veteran sim-racers in attendance.
In the first demonstration race, Josh Parker, currently 4th in iRacing's oval-track ratings, took the lead on the second lap and never looked back, winning over a field that included not only Biffle, but also iRacing staff member Tim Wheatley.
"iRacing's sim is, in my belief, as close to real life as you can get," Parker told an interviewer from New England Sports Network following the race.  "Maybe you're not going to get the exact feel that that you would in the real world; that's almost impossible.  But from the feedback I've gotten from Dale (Earnhardt) Jr. and other real-world drivers I've raced with in iRacing, I've concluded that it's as close as you can get.  Other professional drivers , including A.J. Allmendinger, Joey Logano, and Bobby Labonte all race on iRacing on a regular bases to dial in their skills and enjoy the same fun and competition that the thousands of other sim-racers enjoy on the service.  If you want the best competition and even a chance to race some of the real NASCAR drivers I highly recommend joining iRacing."
Biffle, who spun in the first race, put his experience in the sim to good use in the second race, which included a number of media representatives, including ones from NESN and National Public Radio.  He lapped the field this time.  We'll have to wait until Sunday to see how he does in the real-world version of the race.
---
You may also like...
---