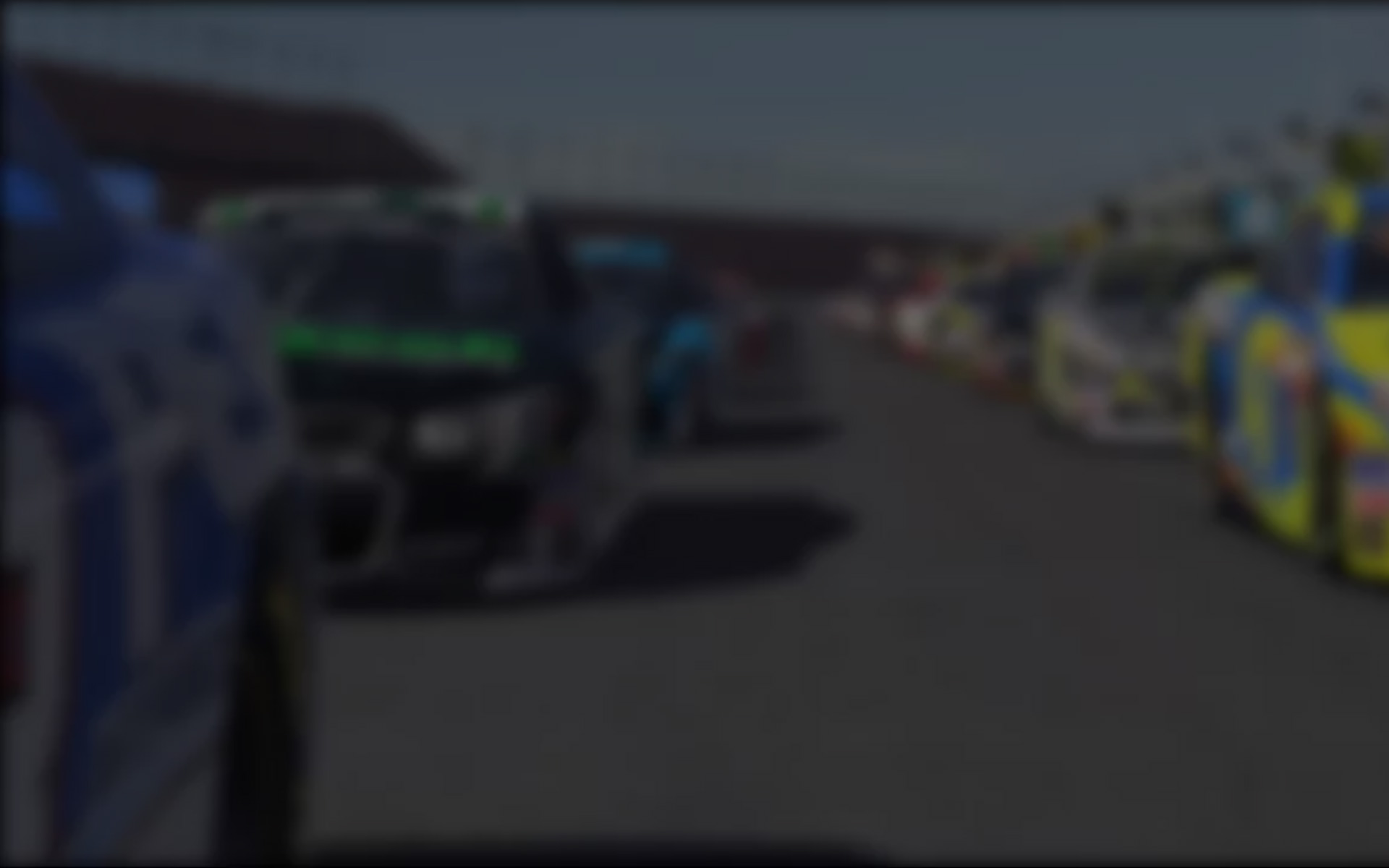 From the sunny skies of Florida to the cloudy shores of England, the iRacing.com Grand Touring Cup competitors have seen it all during 2013 Season One.   But Week Ten found the iRacing servers hosting sim-racing action from California's Mazda Raceway Laguna Seca. Nested in the sunny hills overlooking the Monterey Bay, the famous 2.238 mile road course, featuring the acclaimed downhill Corkscrew and the all-so-sudden elevation changes, made for some excellent sim-racing under the sun and next to the waves of the Pacific.
The Pontiac Solstice raced fantastically around Laguna Seca's bends, producing some hair-raising excitement and a point battle for the week that couldn't have been any closer. Andrey Loginov (Central-Eastern Europe) and Ilham Halabi (International) tied for the most points during Week Nine with 173 each. Loginov made one more start than Halabi, but when the points all averaged out, it was even between the two.  A single point behind the two leaders was Michael Booth2 (Celtic) who only made one start during the course of the week, but won the race off the pole by just under a second. Dmitry Uglov (Central-Eastern Europe) and Mitunia Uglov (Central-Eastern Europe) took control of the time charts for the Pontiacs. Joni Bäckman (Finland) appeared back on the charts in third place in qualifying at Laguna Seca.
The front-wheel-drive Volkswagen Jetta TDi cup cars took to the hills of California at Laguna Seca well, but nobody could beat Marco Luca Abbate (Italy). Abbate won all three races he entered from the pole, which he won over Kevin Parrish (Indiana) by about three hundredths of a second. Behind Abbate in points for the week was also Parrish, with 147 points under Abbate's 170. Mika T Savonen (Finland) followed Parrish closely in third in points as well as qualifying.
The Mazda MX-5 qualifying charts were not as close as the other two classes, with Kenville Inniss (International) stealing the show away from Evan Maillard (France) by a whole two tenths of a second. Inniss extended his already huge overall points lead with the week's highest score, winning the two races he entered and earning 182 championship points. Danilo Jacobs (Iberia) followed with 163 points and Jamison Sampaio (Brazil) landed third with 156 points.
The Grand Touring Cup series will stay in the U.S for just one more week as the iRacing servers switch to Watkins Glen International Raceway. Volkswagens, Mazdas and Pontiacs will battle on the same asphalt NASCAR Sprint Cup and Nationwide cars duel on in mid-summer. The only thing guaranteed for Week Ten will be exciting racing, continuation of close point battles and a lot more clouds in the sky . . . but a 0% chance of precipitation!
---
You may also like...
---