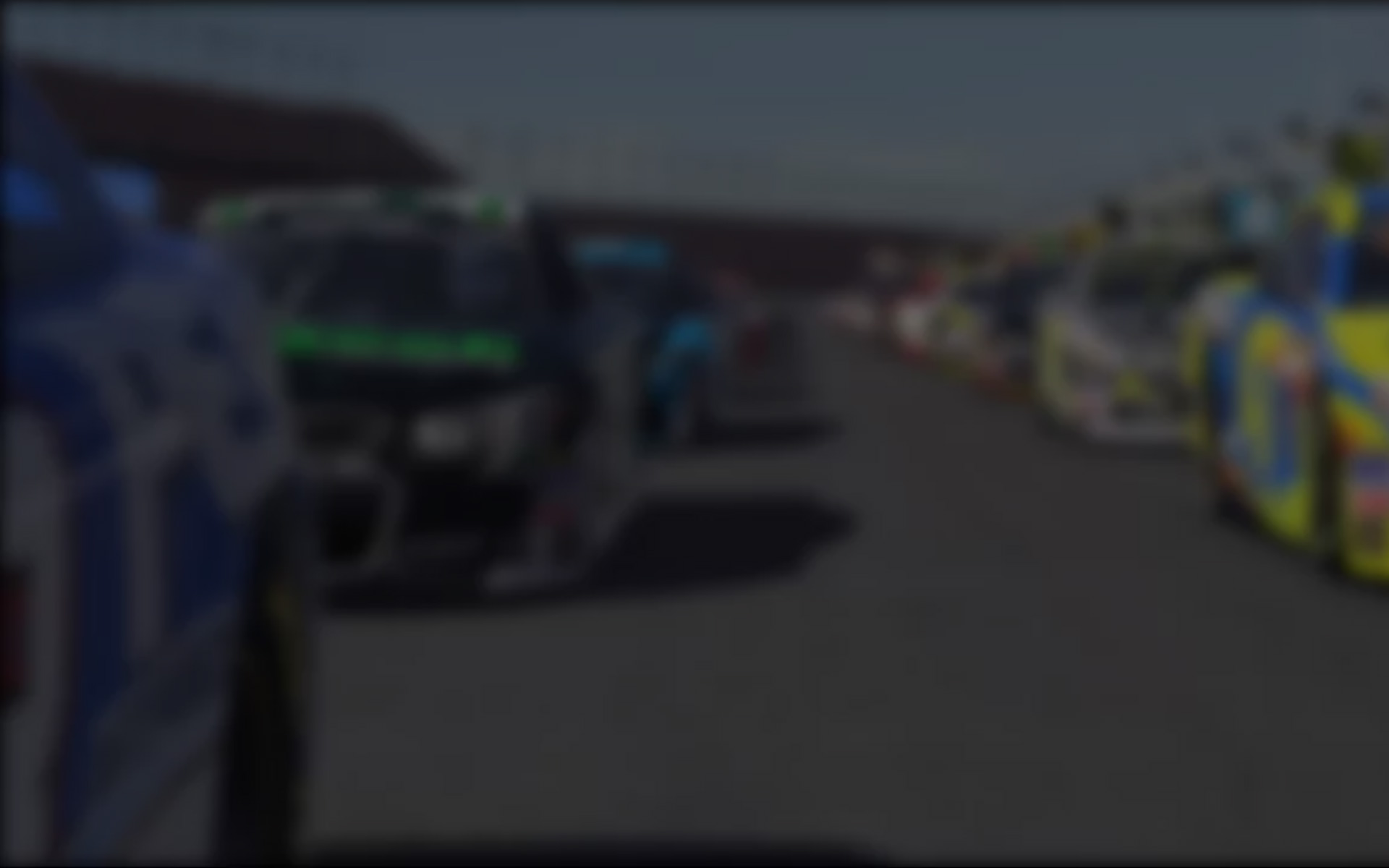 When it comes to favorite tracks, Watkins Glen is probably at the top of most peoples' list. Regardless of the car(s) being driven, many drivers will jump at the chance to race through the quick Esses and the long straights which this fairly simple track has to offer. However, when you add 35 virtual GT3 cars and a 30 minute time restraint into the mix, things can get slightly hectic. Such was the case with Week 5 of the iRacing.com GT3 Challenge Series. Despite this onslaught of car carnage which consumed many of the top contenders, it had no effect on Julian Rodriguez Moreno as he captured another win and extended his championship lead. Qualifying in pole position, Moreno raced relatively unopposed as the havoc behind him took out most of his competition. Once again, Moreno brings home the Hat Trick award by taking pole position, setting the fastest lap of 1:44.211 and winning the race. Moreno's teammate, Aday Coba Lopez, briefly challenged him for the lead before Moreno was able to pull away and finish the race 3.5 seconds ahead of Lopez.
Further back in the field, there were plenty of movers and shakers. Tony Autridge, who started in P8, was able to muscle his way up and round out the podium in P3 ahead of George Maris in P4 by less than a second. Christopher Osborne, who had some initial trouble which sent him back to P14 after starting in P4, made a monumental comeback to finish the race in P5 ahead of Jonathan Salhani by a second.
The mayhem started on Lap One when Wojciech Rabsztyn and Oguz Akkent made contact going into the Bus Stop which set off a chain reaction. With the field being bunched up since it was the start of the online race, this slight incident sent cars flying in all directions.
Several laps later, Iraklis Alexios Mathiopoulos, who started in P3, and Tony Autridge were fighting for position and went 2-wide into the Bus Stop. The two made contact and, although Autridge was able to make a clean getaway, it sent Mathiopoulos flying into the field behind him. One of the victims, who was only one of six McLaren drivers, was Team TTL driver Vail Riches who was in P7 at the time after staring in P14.
This SoF race was had a strength of 3945 and split three times. The second split was won by Luca Giacomin with Paul A Nelson, Charlelie Etave, Zoltan Ozsvath and Josh Flew completing the top-five. The third split was won by Ben Runkel with Pawel Glanowski, David Strathern, Steven Griffis and Luke Hogan completing the top-five.
With Week 5 completed, the Championship lead continues to be held by Moreno followed by Aday Coba Lopez, Jonathan Salhani, Tapani Linnaluoto and Stefan Muijselaar. Week 6 takes the GT3 Challenge Series to Elkhart Lake, Wisconsin for the legendary Road America. This 14 turn, four mile long road course is sure to give us some exciting racing action. Pit strategy will again become a factor during this 70 minute race so look for some fierce competition. In case you missed this race, head over to V8s Online to watch this and the other GT3 series races as they're broadcasted by Clayton Brooks and Daniel Briant.
Share your comments below and follow iRacingNews as we continue our coverage of the iRacing.com GT3 Challenge Series!
---
You may also like...
---