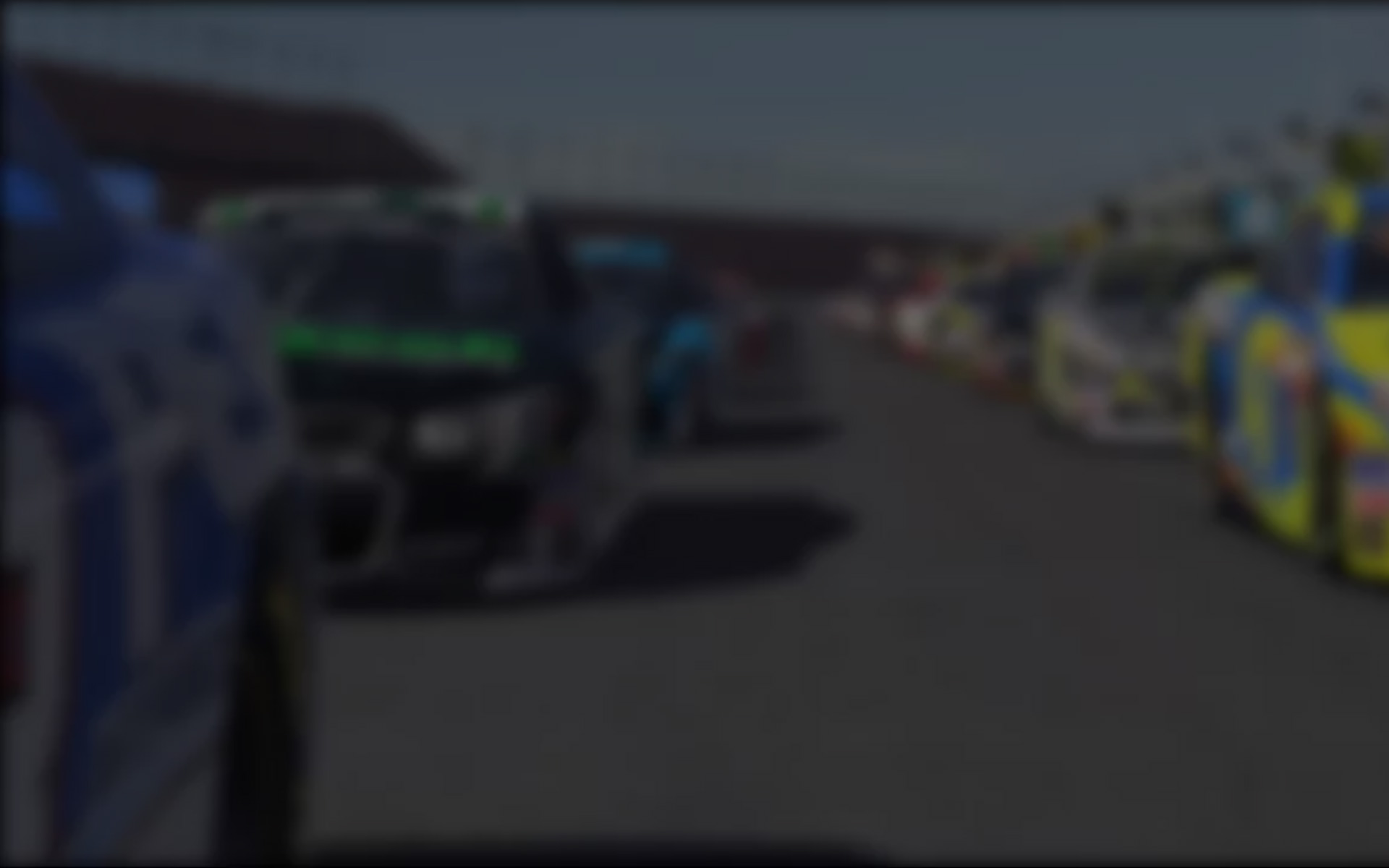 I'll begin by stating the obvious: there's no taming The Mountain. Mount Panorama, Motor Racing Circuit Bathurst tolerates the presence of race cars and drivers to a certain extent before it inevitably starts unleashing its wrath upon unsuspecting competitors.
With skill, preparation, stamina — and no small degree of trepidation — the drivers of the iRacing.com GT3 Challenge Series took to the treacherous slopes of Mount Panorama Circuit for 75-minutes of sim-racing action. Last year, we saw the Season 2 champion, Rens Broekman, conquer The Mountain in such a way that has not been repeated since. In a show of dominance this time 'round, German sim-racer, Kay Kaschube took the top step for Week 11.
All in all, Kaschube raced his BMW Z4 in a total of four different GT3 events at The Mountain. During those events, Kaschube claimed victory three times and almost tied Broekman's record of three consecutive incident-free wins at Bathurst. It was so close, in fact, that Kaschube only accrued one incident point during his back-to-back-to-back wins. Claiming a total of 290 championship points, Kaschube even managed to beat the former champion, Broekman, in a Strength of Field (SoF) race of 4558. Broekman took second in that online race and, thus, occupies the second step of the weekly podium.
Rens Broekman.  The name alone says it all. Last season, the veteran sim-racer dominated the GT3 leaderboard in style. This season, however, we've seen Broekman take a back seat to new GT3 drivers; but his presence is still felt throughout the series, nonetheless. During Week 11 at Bathurst, Broekman raced his BMW Z4 in three different online events. Although he failed to bring home a win, he finished all three races in second position. Still, the Dutchman clinches the second step with 277 championship points after finishing over 14 seconds behind Kaschube.
Rounding-out the GT3 weekly podium for Week 11 is Canadian driver, William Levesque. Establishing himself as somewhat of a permanent GT3 podium resident, Levesque represented the McLaren MP4 drivers, driving in two online races and claiming victory once.  Unfortunately, The Mountain also "won once" as an incident in Levesque's second race consigned him to a twenty-first place finish after he starte on pole position. Still, Levesque claimed 268 championship points and achieves yet another hard-fought weekly podium finish.
As Week 11 comes to a close, GT3 drivers enter the final week of Season 3 with victory on their minds.  Week 12 will sees drivers attempt to navigate England's 15-turn Oulton Park as they look to gain as many points as they can before the season closes out.
As it stands, Enzo Bonito has a firm hold on the championship lead followed by Jörn Jens and Levesque. Will we see a mix-up in the closing week? As we look to close out the season with a bang, we also look to crown the third GT3 Challenge Series champion next week.
Be sure to follow iRacingNews as we continue our coverage of the iRacing.com GT3 Challenge Series.
---
You may also like...
---