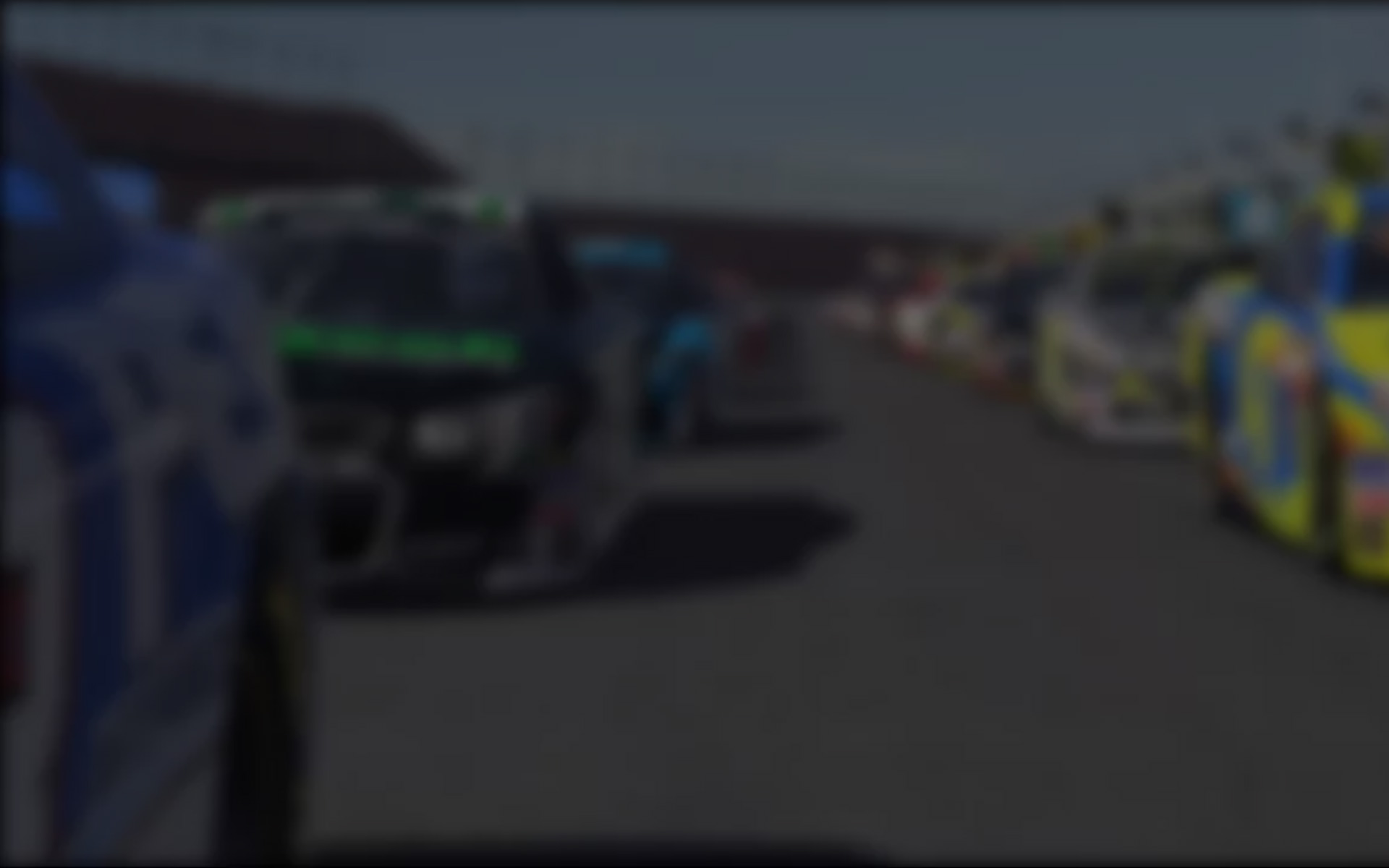 Week Two of the Thrustmaster Mustang Challenge had sim racers from all around the world take a trip to Watkins Glen International for some online racing on one of the most famous circuits in not only the United States, but the world as well.  The 3.4-mile, 12-turn circuit located in up-state New York played host to 681 racers throughout the week, but it was once again Dave Gelink (Benelux) who earned the most championship points for the week in very exciting fashion.
Weekly High Strength of Field
Although Gelink earned the most championship points for the week, it was Kenneth O'Keefe (Eastern Canada) who came away with the victory in the week's highest Strength of Field (SoF) in dominating fashion.  O'Keefe was able to lead all of the event's 15 laps en route to a  8.565s margin of victory of California's Kevin King.  V8 Supercar star Shane Van Gisbergen (Australia/NZ) finished in the third position after starting from deep in the field.  Fourth place belongs to Georgia sim racer Jon Adams and rounding-out the top five is V8 Supercar Fujitsu Series driver Scott McLaughlin2 (Australia/NZ).
Weekly Standings
The battle for the top honors was a heated one all week long but it was Mr. Mustang (that's his new nickname as of now) who took home the most points once again.  Gelink's 161 points place him in the lead by 13 over O'Keefe who brought home the win in the week's highest SoF.  Evan Maillard (France) finished off the week third overall and following him in the fourth position is Van Gisbergen.  Rounding-out the top five is King, who was 23 points back after all was said and done.
Being the successful road racer Maillard is, who better to chat with than one of the best at what they do?
"I like the Mustang because it's a very fun car, perfect for drifting and the way it handles is very predictable," he said.  "It's perfect for beginners that want to start tin top racing, but also for confirmed drivers that are looking for some very close racing. I'm also a huge fan of touring car racing and, as the Mustang is one of the only touring car in iRacing, so it fits me perfectly.
"Watkins Glen is not my favorite track, there's really only one fast line around the track, I think it's due to the banking in the corners and the concrete strips."
"The Mustang is a very fun car, perfect for drifting and the way it handles is very predictable." — Evan Maillard
Season Standings
After two weeks of racing Gelink is again atop the season-long championship point standings.  Gelink stretched the gap over second place Ken Leach (New York) to 47 points and if Gelink keeps this streak alive, everyone behind him will be fighting for second place once again.  Ryan Field (Massachusetts) holds down the third position followed by Michigan Club's Scott Gridley in fourth and completing the top five is Kris Tarrant (Australia/NZ) who is 75 points out of the lead after two weeks of online racing.
Weekly Qualifying
Gelink once again laid it down in qualifying as he turned the fastest time of the week at a 2:05.573 besting O'Keefe by just over one tenth of a second.  The final podium spot for qualifying belongs to David Malenovsky (Central-Eastern Europe) who has also yet to be defeated in his seven career Thrustmaster Mustang Challenge Series starts.  Ricardo Machuca (Eastern Canada) finished-off the week in the fourth position followed closely in fifth by Ryan Field.
Weekly Time Trial
What is there left to say about Dave Gelink?  Well I guess there is one more thing since he WAS king of the time trial at the Glen.  Gelink's four-lap average time of 2:06.168 was better than any other racer by over two tenths of a second.  Paulo Valente (Iberia) finished off the week in the second position posting a time of 2:06.390, with Leach ending the week third overall followed by Tarrant and Maik Peters (Benelux).
Please check back next week as the Thrustmaster Mustang Challenge heads to Elkhart Lake, Wisconsin for some high speed action at Road America.  As always, be sure to visit www.iracing.com to become part of the largest motorsports simulation community and www.thrustmaster.com for information on top-of-the-line equipment for both PC and console gaming.
---
You may also like...
---