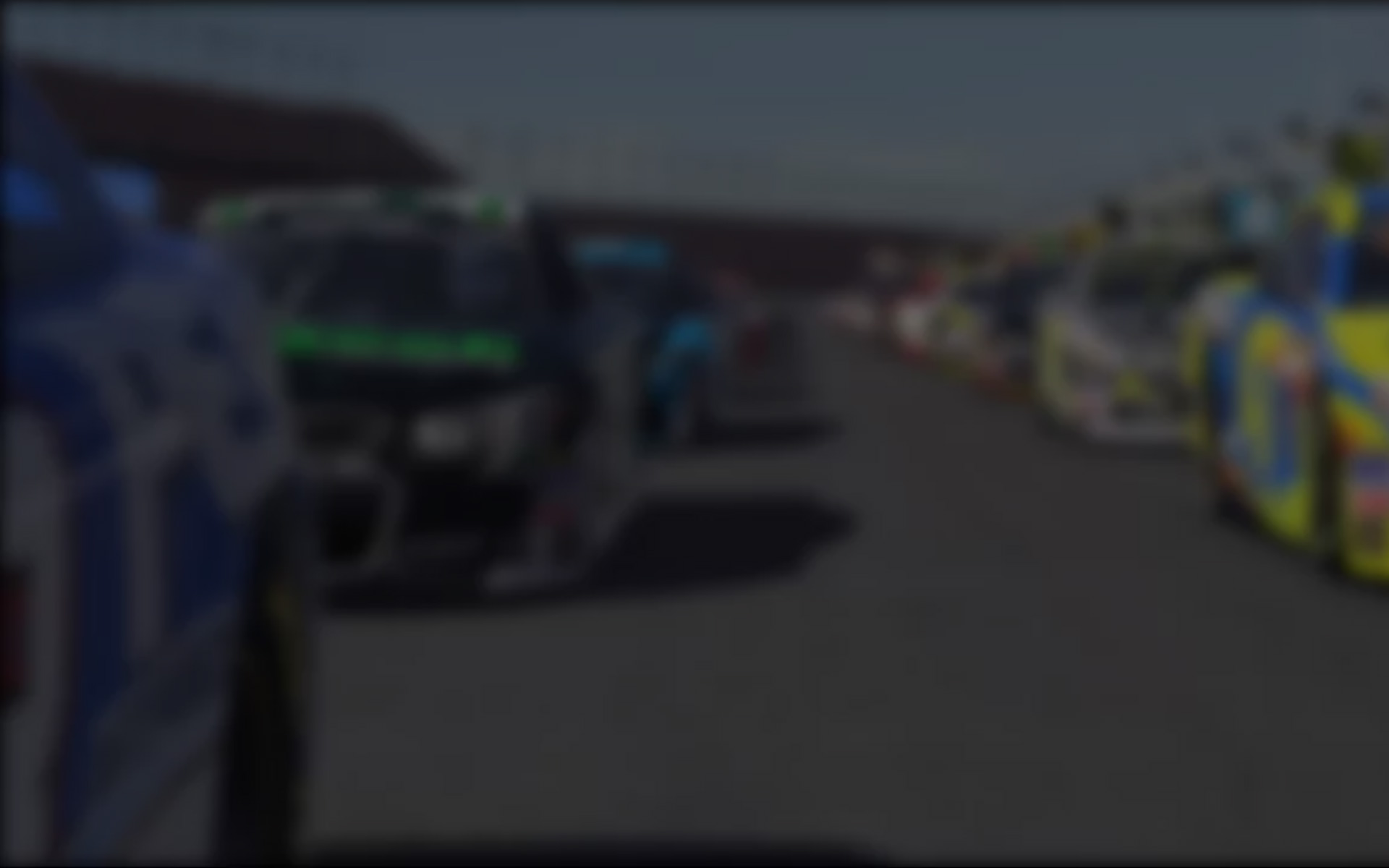 Illka Haapala capitalised on Richard Towler's tyre woes at the Mid-Ohio Sports Car Course to take his second victory in the iRacing World Championship Road Racing in the season finale. The win for the Finnish sim-racer secured him an overall finish of third in the iWCRR, together with the accompanying $1,000 prize.
"After the start Richard quickly started to pull away inch by inch and I was mainly just concentrating on running a comfortable pace and not letting Ian Lake behind me get too close," Haapala shared this weekend. "The gap to the front kind of settled down a bit and I started to wonder if Richard wasn't running as light fuel as I initially thought. I was surprised to see him pull into the pits that early, but as we later found out he had a puncture just before pit entry. At that point I tried to push hard for the remaining seven to eight laps I had left on my stint. I was very surprised when I pulled out of the pits in front of Richard; it seems like he had even more traffic so that played into my favour.
"On second stint I wasn't really sure how much fuel Richard was running, but as I got the tires up to temperature I was able to start pulling away slightly. My plan before the race was to just ride around and take the third position in the championship, but leading one of these races strangely changes your plans. I was able to do decent lap times and it was looking good at the time. Near the end I caught some traffic in a few bad places, but luckily the gap to Richard never got small enough for him to get a run on me.
Was a great race and a perfect way to end the season."
The aforementioned Towler, who started the 60 lap online race from pole position, found himself heading to the pits for an early stop, which effectively ended his hopes of taking his second win of the season; although the NASCAR iRacing Series World Championship winner still secured a podium finish and second in the iWCRR series overall — and the accompanying $3,000 that, in combination with his NiSWC winnings, netted him a cool $13,000.
"That was a tough race, I had planned to run to about lap 25 or 26, but I had a right front tyre go flat in the final fast left," the Englishman explained post race. "Thankfully I kept it out of the wall, but then lost the lead I had due to the tyre and being stuck in traffic.  It also meant I had to take the pain in the middle stint — running heavier and on older tyres than Illka — but I kept within striking distance for the final run. The bad part was my pit stop was way longer than Finn's so the distance doubled between myself and Ilkka. I did my best to close the gap but just didn't have enough time left to do it. But I can't complain as I finished second in the championship and that was the goal for the race."
Despite struggling for a set-up and strategy, Shawn Purdy nursed his Dallara home to a third place finish, awarding the Canadian fourth position in the standings table. "Man this track is hell," Purdy told inRacingNews.  "I never felt comfortable and after my poor qualifying and after not passing Ian Lake on the start, I decided to try to save fuel for a one stop race. I was about  seven-tenths of a gallon short. So I pitted on lap 27 and took on 15 gallons.
"I was running in fourth most of the race, and never felt like I was pushing the car, as I felt like I could put it in the fence at any moment. I usually like tracks with lots of elevation changes, but this one just didn't feel good for me. I'm happy to get third but my race was sort of boring, and I gave up a lot of time on the first stint trying to save fuel. Really third was the best I could do anyway, even under normal situation so the strategy of trying a one-stop was worth at least an attempt, as I really had nothing to lose in this race. I had fourth in the championship wrapped up. "
Ending the season with his second top five finish in his virtual Dallara, Dion Vergers made a one-stop strategy work, with the Benelux club driver leaping up, down and then back up the standings as the race progressed. "Start was exciting with Brad Davies, doing some good two wide racing," shared the Orion Racing sim-driver this week.
"After this I just slotted in line, losing a spot to him, but I was just focusing on doing clean laps and saving a bit of fuel anyway. Unfortunately a bit later Darren Marsh and Brad got together and I had to avoid them big time. Ray Alfalla and Richard Crozier passed me there while I was avoiding, but at least my car was still clean. After that it was just pacing to get to 31 laps and get fuel off my mind. It worked well and I pitted at the end of Lap 31, giving me more then enough to finish, no matter what and defend at the end if necessary . . . which turned out to be a good strategy when Daniel Almeida exited the pits just behind me. Fortunately I was able to hold Daniel off, albeit barely, and due to that back him up into Ian Lake a bit.
After they started to fight and with about seven to go I just gunned it and hoped that their fight would be enough to keep me safe in fourth."
Making his second appearance in the top five this season, Almeida fought all the way to the chequered flag in a bid to take fourth and hold off the advances of the pack behind him. "When I stopped for the second time on Lap 45 I came out of the pits just behind Dion, it was probably a matter of one second," the DE-AT-CH club racer explained. "I knew at that point that I had to pass him as quickly as I could to avoid getting caught by Ian Lake and Bryan Heitkotter again, but it turned out to be harder than expected.
"I stuck my nose under his rear wing a few times and we even had a light touch once, but he never really gave me any chance to make the pass stick. At that point I had cooked my tyres trying to pressure him into a mistake and Ian had already closed the gap, with Bryan not too far behind. So I decided that it was better to hold my position than to risk another attack on Dion and end up losing my spot to Ian."
Recovering from a spin midway through the race that dropped him down to ninth position, Lake claimed an eventual sixth place finish ahead of California's Bryan Heitkotter by a few tenths in a thrilling fight to the finish. After taking eighth position at the Mid-Ohio race, Ray Alfalla was met with a tongue lashing from Australia's Ben Cornett, following a collision between the pair whilst racing in close proximity. Glued to the gearbox of the Australian, Alfalla made contact when Cornett checked up as his Dallara Indycar got loose, sending the latter out of the race and into a bad mood.
Assuring himself of a place in the next iRacing World Championship Road Racing, Florian Goddard collected a ninth place finish, eight seconds ahead of Darren Marsh who earned a top ten finish with a smart pit-strategy after spinning off the track in the early laps and dropping to seventeenth spot.
After eighteen rounds of thrills, spills and drama, Greger Huttu is the inaugural iRacing Drivers World Champion, earning $10,000 in prizes for a nearly flawless season. Consistent finishes on the podium saw Towler take second in the Championship, ahead of Haapala, with the pair collecting $3,000 and $1,000 respectively. Just making the cut for automatic entry into the next season of the iWCRR, Milos Miljkovic and Dave Hoffman are breathing collective sighs of relief, with the duo taking the last two qualifying spots in the top 30 by a small margin, pipping Richard Crozier and Tim Holgate.
---
You may also like...
---