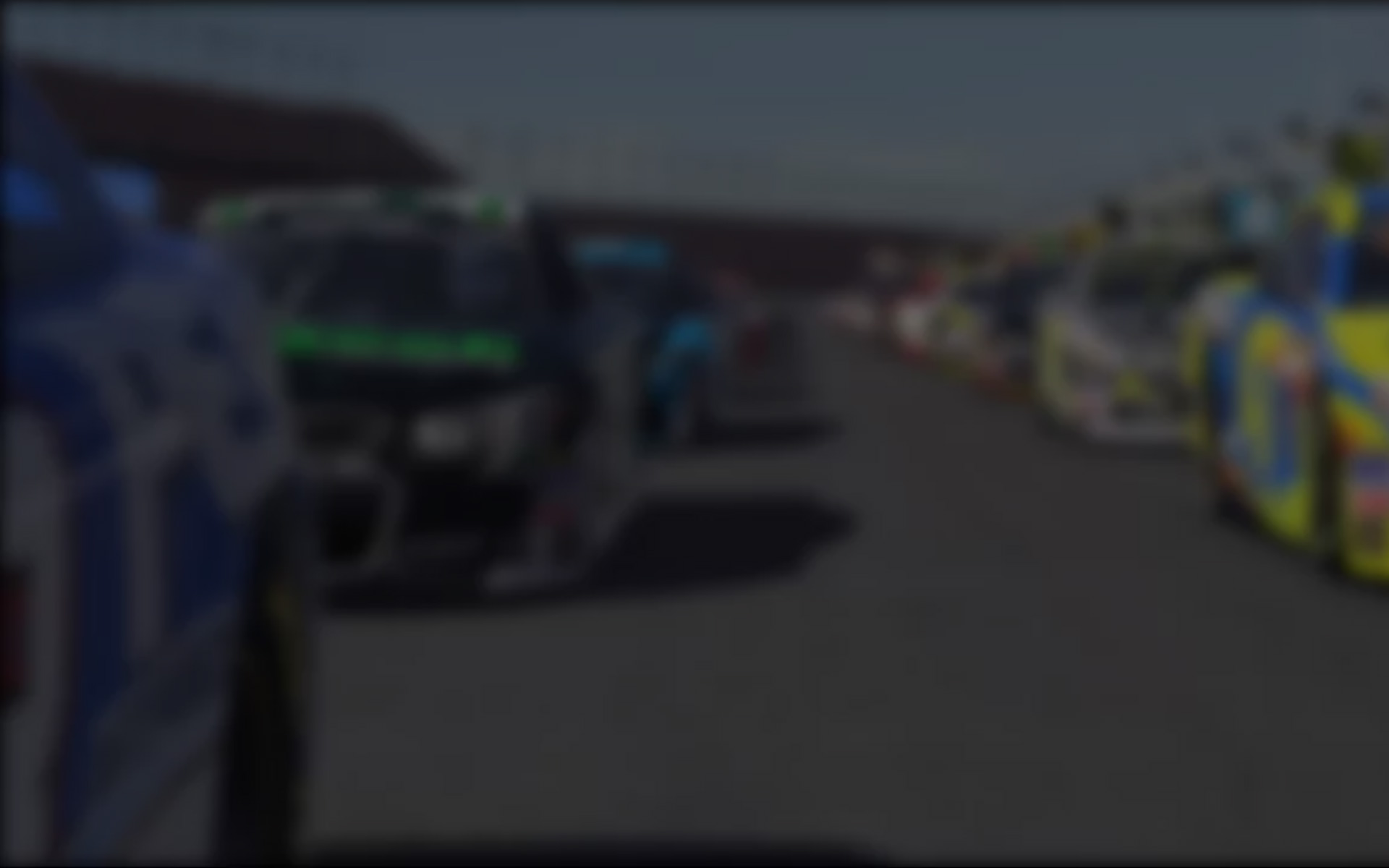 After a disappointing NASCAR iRacing Series World Championship campaign which saw him finish outside the top 20 in points, Robert Hall hoped to generate some early momentum in the NASCAR iRacing.com Pro Series only to find himself outside the top 10 in each of the first two races. That changed in a big way at Homestead-Miami Speedway, with Hall rebounding to take the victory despite an overheating condition caused by damage he sustained when trying to avoid an accident.
"Pretty awesome to pick up a win just a few races in," said Hall. "I got a little nose damage when Brian (Day) got in the wall on the back stretch which caused my car to start overheating if I started racing too hard.  So clean air was really the only way I had a shot to race for the win…"
"Clean air was really the only way I had a shot to race for the win…" — Robert Hall
Mitchell Hunt finished second, unable to mount much of a charge as several cautions slowed the pace late in the going. Josh Berry was third, continuing his strong start to the season, with Brandon Hauck and Patrick Baldwin rounding-out the top five.
Chad Laughton, who led a race-high 70 laps, looked to be in prime position to take the victory after quickly moving through the field from his ninth place starting position. However, it was not to be as Laughton found trouble after a restart on Lap 125. During the restart the previous lap, Laughton had restarted second next to Hall but got a bad start and ended up making contact with Berry exiting Turn Two. This contact broke Laughton's momentum, causing him to lose more positions down the backstretch. Then there was more contact in Turn Three when Landon Harrison got into Laughton. This once again put Laughton in a bad spot and this time he paid the price when Sascha Wesler got into his left rear, spinning him around and up into the wall which ended his night.
Hall also faced strong competition from Hunt, who looked to be the faster of the two on long runs. Compounding this problem was Hall's damage, which caused him to overheat every time he got close enough to make a move on Hunt. Thankfully for Hall, all he needed was a fast pit stop under yellow to get by Hunt and lead the rest of the way.  Six cautions in the last 30 laps also helped Hall maintain control of the race, as all he had to do was have solid restarts. The runs between cautions were so short there was little hope that Hunt could make a move for the lead.
It was also yet another tough day for Kenny Humpe, who has shown great speed thus far but has had issues staying out of trouble. An early crash once again erased any chance he had at a good finish and he now finds himself a disappointing seventeenth in the standings.
On the other hand, Berry is off to a sizzling start and leads the standings by eight points over Hunt and Richard Dusett, who are tied for second. Brandon Chubirko, fresh off another top 10 result, is fourth and Chris Overland is fifth after three of ten races. With such a short season, time is of the essence for Laughton who finds himself all the way back in fortieth spot. Luckily for him — and the rest of the drivers needing a good run — there is still plenty of time to shake-up the standings.
In fact, Week Four may be the week that happens as the NiPS makes its annual pilgrimage to Daytona International Speedway. With a new package that aims to reduce the two car tandem racing that has become common at the restrictor plate tracks, picking a favorite is an impossible task.
Of course, no matter the aero package, this is still Daytona; having a shot at the end means staying out of trouble early and playing the fuel strategy right if the race goes green. Laughton excelled at this last year and a visit to NASCAR's most famous track might be all it takes to get his season turned around, though 42 other sim-racers also believe they have a shot at Daytona's victory lane.
Who will prevail? Find out next Tuesday when the NiPS hits the high banks!
---
You may also like...
---