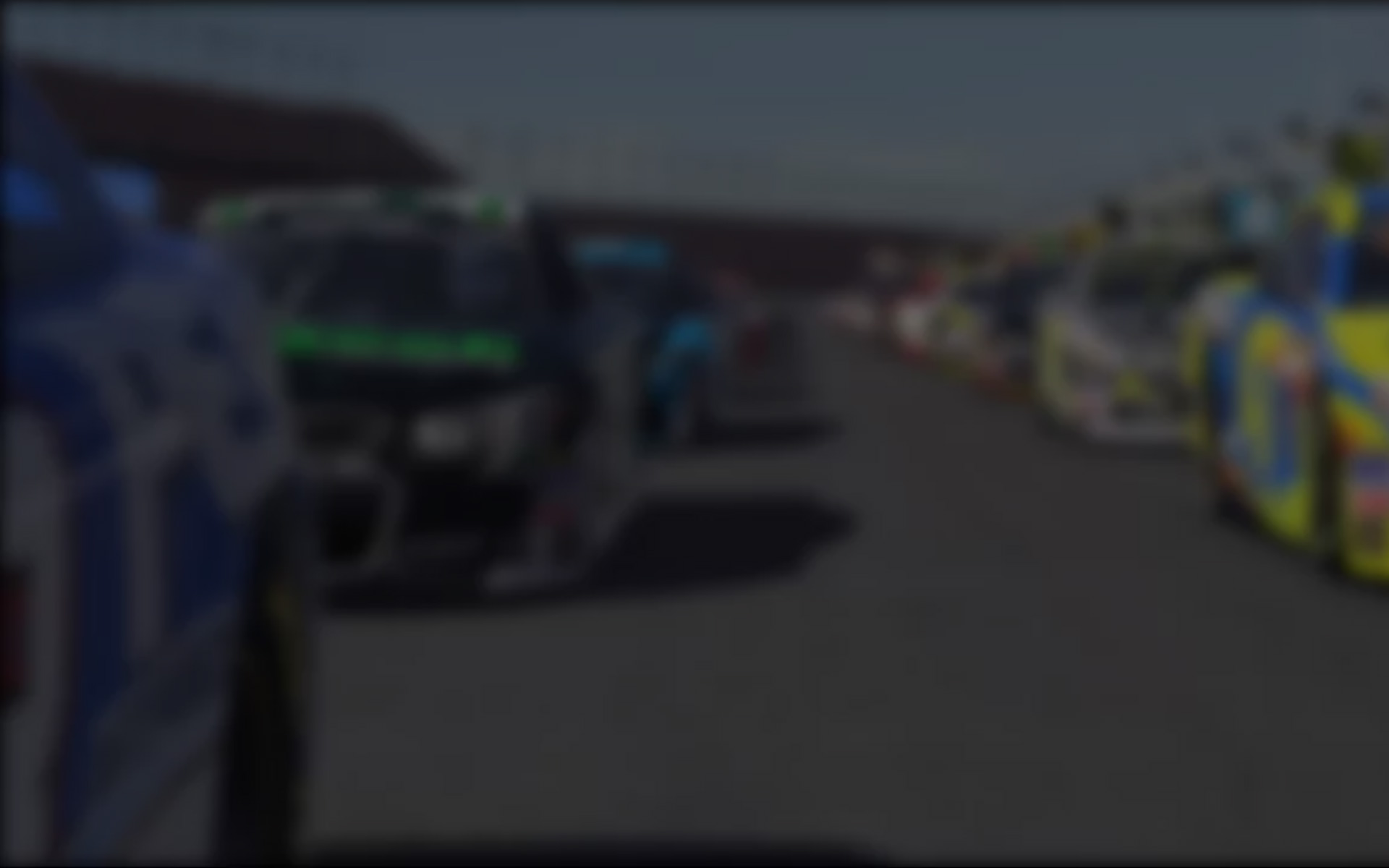 The iRacing.com V8 Supercar Series went to the world famous Autódromo José Carlos Pace (also known as "Interlagos") for Round 5.  While championship leader Josh Muggleton had the week off after getting married on the Saturday it opened-up the opportunity for another sim-racer else to take a win.
Qualifying was led by the TTL Racing Team with Richard Hamstead taking pole position with a 1:34.128 with team mate John Emerson alongside on a 1:34.199.  Madison Down would start on the second row while Brad Ryan and Dean O'Brien rounded-out the top five ahead of Vail Riches, Jon Latham, Michael Fabian, Shaun Kelly and Matthew Hill.
When the lights went green it was Hamstead getting the jump on Emerson and Down.  To cut to the chase, Hamstead cruised to a four second lead and was never challenged. Emerson had to push hard early to fend off Down but, once he got settled, was able to stay close to Hamstead and in the end drop Down by 10 seconds.  Despite a lack of pre-race practice, Down nevertheless rounded out the podium with a steady run to P3.
In contrast, Riches had an up and down race.  He got a good jump on the start and moved up only to make contact into Turn One with Dean O'Brien, causing a big traffic jam with cars going everywhere.  However, Riches survived and even managed to fight back into fourth place by the finish.  Kelly had a great race with former team mate Ryan and Fabian, but during the race Ryan's internet started playing up.  This forced Kelly to take a step back as he couldn't actually see his rival on track and yet somehow he managed to pass Ryan through all that chaos.  The move elevated Kelly into fifth overall and left Ryan and Fabian fighting for sixth and seventh places.
Scott U'Ren employed a different strategy, one which saw him stay out the longest and pit later in the race and then make a charge with low fuel and four fresh tyres.  The strategy paid dividends for U'Ren who moved up from 11th on the grid to an eighth place finish while Beau Cattell also managed to advance four positions to ninth with Sanjin Delalic doubling that effort, by improving eight spots to complete the top 10 finishers.
Terry Nightingale Jr was the first driver to DNF with Hill following eight laps later. Wayne C Bourke also DNF'ed after his contact with Riches bent the car and Beau Cubis was the last driver to DNF after he was disqualified for exceeding 17 incident points during the race.
Other Split Winners
Split 2 – Jarrad Filsell
Split 3 – Martin Carroll
Split 4 – Andrew Vince
Euro/US Split – Rens Broekman
Championship Standings
1 – John Emerson – 1225
2 – Josh Muggleton – 1156
3 – Rens Broekman – 1148
4 – Vail Riches – 1134
5 – Madison Down – 1085
Broadcast done by the crew at www.v8sonline.com.au
---
You may also like...
---