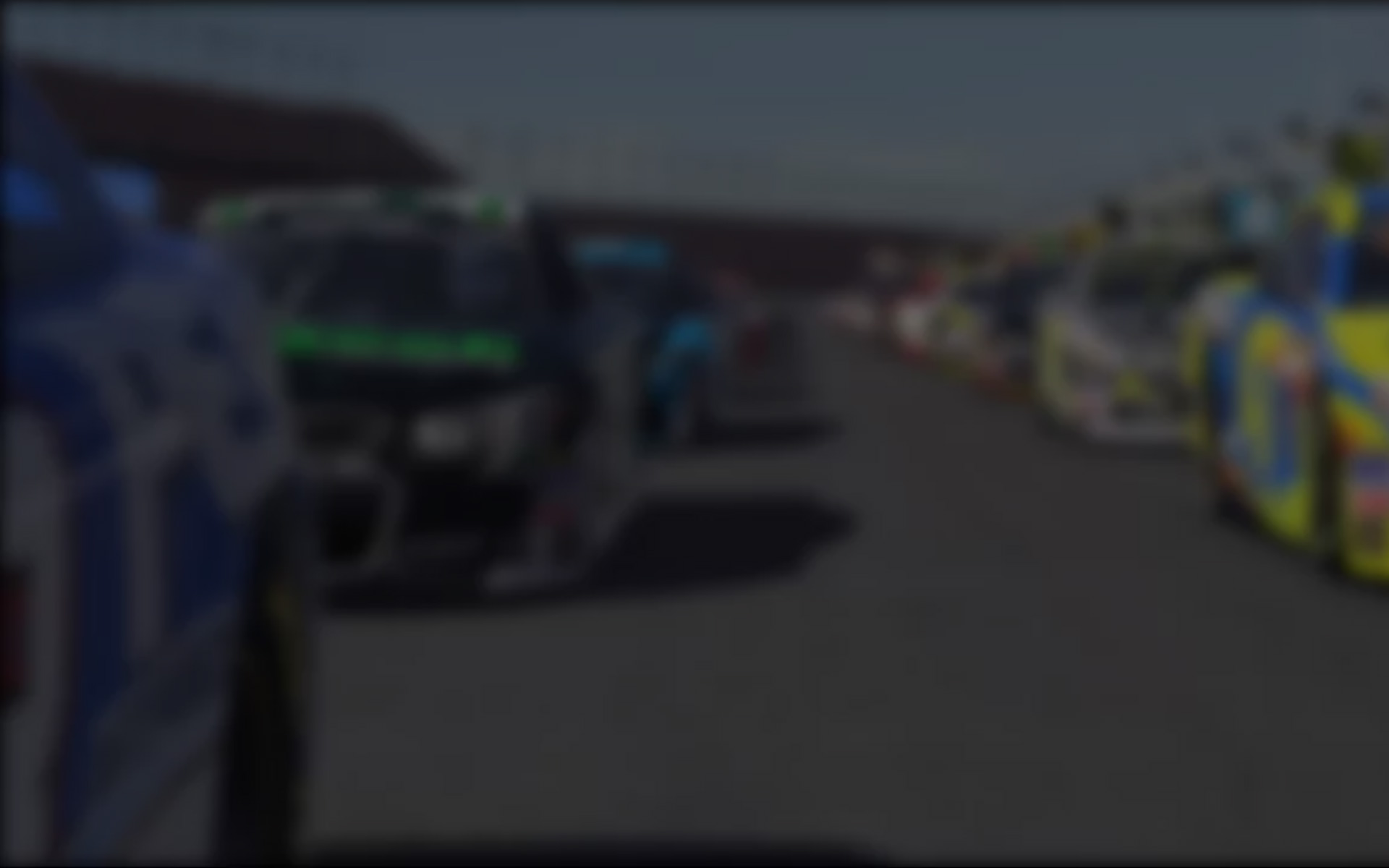 November 30th, 2015 by Jason Galvin
After a string of close finishes in the Lionheart IndyCar Series, Joe Hassert left little doubt as to who had the dominant car on his way to his first win of the season in the Cart Retro Series 200 at Charlotte Motor Speedway.
"Finally. 15 races. 15 races is a long time to go between wins, but we finally got one," Hassert said from the virtual victory lane.
Hassert had opened up a two second lead after the final pit stops with 12 laps left. The race ended under caution after a multi-car crash with two to go.
"I knew I was going to have to run up front to do anything tonight," said Hassert, who led a race-high 66 laps. "Cautions finally fell the right way, and then that last green flag stop just blew everyone out of the water."
Two major accidents took several sim racers out of the event. Tight pack conditions played a role in the first crash.
On lap three, Michael Gray got a run on Jason Robarge down the back straight. Gray didn't turn into the corner quick enough, making contact with Robarge and setting off a chain reaction that ended the night for Pierre Daigle and Ian Adams, as well as Robarge. Jack Bogan was also damaged, but continued along with Gray.
Four more cautions slowed things in the middle of the race, most for minor accidents at the back of the pack.
But after the first green flag pit stops of the night, the biggest crash ended the race under yellow.
Jason Galvin went with a no tire stop, but his pit crew took too long putting fuel in the car. With two laps remaining, Galvin slipped out of the top five. A pack of four cars, led by Dan Geren, approached turn one. Galvin held his line low, but as Geren went around him, he lost the air on his rear wing.
Geren spun down into Galvin, and the rest of the pack plowed into them. Ronald Hacker tumbled down the back straight, and Chris Lanini, Joe Branch and Gray also suffered damage with only Galvin and Branch continuing.
Tommy Rhyne came home second after starting 16th, with a great final pit stop propelling him onto the podium.
"This is my first podium, my teammates are usually better at this stuff than I am," Rhyne said. "There were a couple of wrecks in front of me, and the seas kinda parted as I got to it. A lot of this is luck man, you're in the wrong place at the wrong time or right place at the right time."
Jorge Anzaldo took third after starting 29th. He and his teammate, Galvin, chose to start at the back to avoid the anticipated accidents.
"I couldn't be happier getting a podium," Anzaldo said. "What a battle with Trevor at the end there."
Trevor Malone returned to the series after a three month break to finish fourth, and pole-sitter Jake Wright finished fifth.
Galvin, Branch, Vincent Bluthenthal, Alfred Shepperd and Ricky Hardin rounded out the top 10.
Wright extended his point lead over James Krahula to 145 with three sim races remaining. Krahula chose to start from the pits to avoid the wrecks, but lost a lap before the first yellow and never got back on the lead lap. He finished 14th.
Hassert's win propelled him to third in points, with Daigle and Rhyne the top five.
The Lionheart IndyCar Series takes a week off before returning for the final three race stretch of the year. It's also the last road race, the America 101 at Road America. That race can be seen live on Global SimRacing Channel on Wednesday, December 9 at 10:45 p.m. EST.
---
You may also like...
---