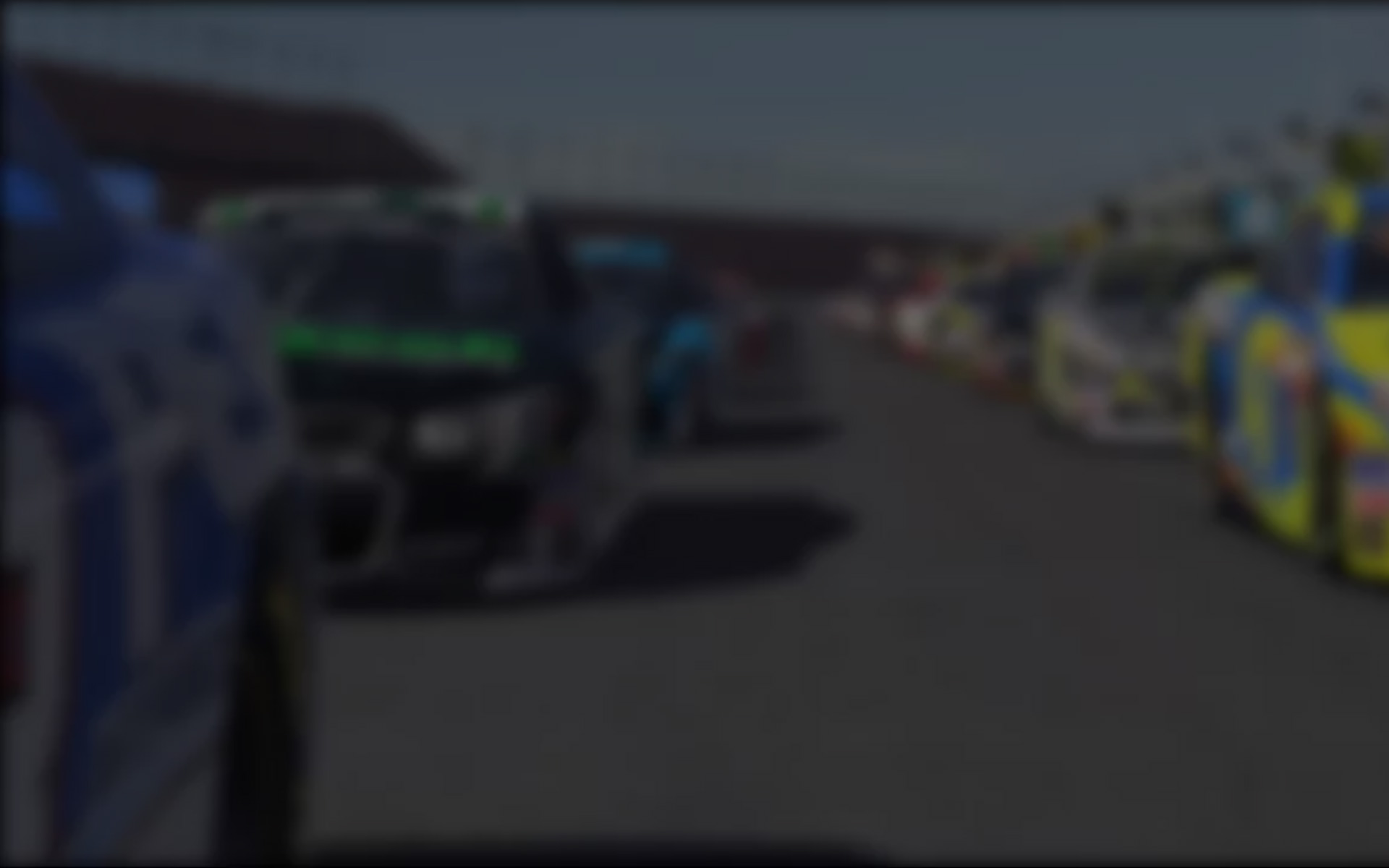 With the Mustangs running at a series-favorite Mid-Ohio in Week 8, the points battle heated-up at the top of the standings.  Last season's iRacing.com Mustang Cup champion, Dariusz Bielawski, has maintained the points the lead every week – with the exception of Week 3 when he temporarily surrendered the top spot to David L Brown.  However, Brown disappeared from the standings as the season continued, leaving a question as to whether anyone had a shot at preventing the Champ from repeating.  Week 8 answered that question, as it now appears a few other sim-racers are turning-in strong mid-season performances to challenge Bielawski for the lead.
Cutting Bielawski's advantage to just 12 points, Todd Honczarenko has charged from eighth after Week 1 to second place after Week 8.  Jaroslaw Grochowski is also in striking distance, sitting third, just 80 points back of the leader. Patrick Bieri and Kevin Ford complete the top five – both proving themselves capable of challenging for the points lead if the three ahead of them have a slip-up in the remaining four weeks.
With Week 9 we start getting into drops since only eight of a driver's best 12 weeks count. With the points battle so close, the pressure will be on Bielawski to either improve his points totals with some higher-point wins in weeks 9-12, or at least try to block Honczarenko and Jaroslaw from picking-up any big point victories. Two of the sleepers to watch out for in the top 10 are Vedran Broz and Pawel Bienkowski – both of whom have only six points events so far and are capable of winning races, which would put them right on the heels of Bielawski and Honczarenko. (Please note, you do NOT have to have a complicated last name to participate in the Mustang Cup…really.)
Only four tracks remain in this season to determine the winner, and they're good ones:  Mosport, Oulton Park, Daytona and Road Atlanta.  All four tracks should provide great action with strong participation fields and exciting passing opportunities.  Rookies take note – these four races are a great opportunity to try the car in preparation for next season.  The Rookie title appears to still be up for grabs with our current rookie points leader having some early high point scores but not running many races.  Check-out the weekly track summary posted in the Mustang Cup forum for track guides, videos from the top drivers, and setup tips.
---
You may also like...
---