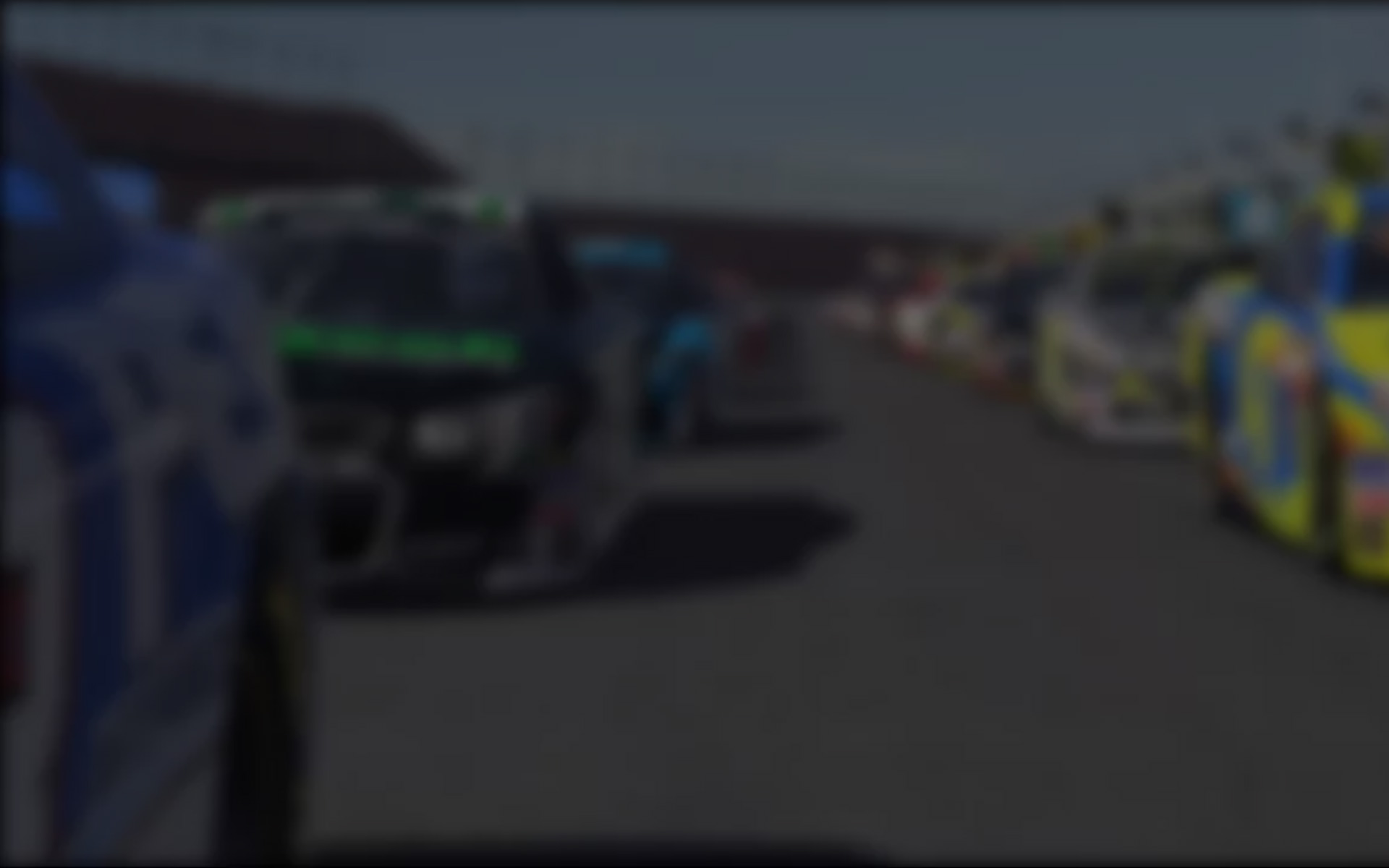 September 17th, 2012 by DavidP
Week Seven took the iRacing.com IZOD IndyCar Series oval series to another facility normally associated with stock car country.  At ¾ of a mile, Richmond International Speedway is not only the shortest track on this season's schedule, but also many a sim-racer's favorite track as well.
Monday's top split provided as strong of a field as we've seen this season with names like Tim Doyle, Ryan Norton, and Chris Manifold joining the regular Monday night crowd.  For Doyle and Manifold, however, the night would be a short one as a six car crash knocked almost a third of the starting grid.
After the initial caution period, the race settled in with only one more yellow, which would make the finish a memorable one.  With less than ten laps to go, leader Jeff Yeager had to duck-in for fuel, giving the lead to Jeremy Poole.  Poole appeared to have the situation well in hand until he started to slow with around five laps remaining.   Sure enough, moments after taking the white flag, Poole ran out of fuel.
Thus the win went to Ryan Norton whose only lap lead that evening was the one that mattered:  The checkered flag lap.  After running out of fuel, Poole dropped to a ninth place finish.
Top 10:
1) Ryan Norton
2) Mitch McCracken
3) Matthew Lambertson
4) Terry Matthiensen
5) Michael DuTemple
6) Cary Bettenhausen
7) Rob Unglenieks
8) Erick Davis
9) Jeremy Poole
10) Al Nagy
Lap Leaders: McCracken (76), Jeff Yeager (22), Brandon Traino (21), Poole (10), Norton (1)
Lead Changes: 4
Cautions: 2
Note: Norton started from the tenth position en route to the win.  Matthew Lambertson started 12th and finished third while Al Nagy and Randy Crossno also moved-up several spots from their original starting positions.
It should also be mentioned that Brad Sanford of Slowpoke Racing won the lower split and credited team mates Jon Porzuc and Terry Matthiensen for the accurate fuel calculations which assisted in his victory.
Wednesday night Doyle, McCracken, Joe Branch, Brandon Traino and others came back for a second swing at Richmond.  Shaun Stroud also showed up to run in his first race in over two months.
"The key is to be smooth and consistent lap to lap and not overdrive the car . . ." – Mitch McCracken
A field of 18 cars started, only one less than on Monday night for the top split. Like Monday's race, this one was low on cautions, which is a credit to the drivers racing on a small track in close quarters.
Because of so few cautions, the race, like Monday's, was decided on fuel strategy.  Traino and Matthew Lambertson pitted under green, losing two laps, while rest of the field stayed-out.  This would prove costly for Traino and Lambertson as their gamble backfired when a yellow flag was thrown later in the race, ruining their plan of attack.
Mitch McCracken won after coming oh-so-close Monday night.  The new dad is not a fan of the 1.5 mile track that makes up much of the current schedule commented on what it takes to win at Richmond.
"The key is to be smooth and consistent lap to lap and not overdrive the car, which isn't easy to do in this car with a full tank of gas and in traffic," he said.  "Having a fast setup certainly helps too.  Fuel mileage is important here as well, and much of the race was won on making the correct calls in that regard".
Top 10:
1) Mitch McCracken
2) Cary Bettenhausen
3) Shaun Stroud
4) Tim Doyle
5) Dave Judson
6) Joe Branch
7) Chuck Eisenbarth
8) Mark Shaffer
9) Dave Jinks
10) Jeff Yeager
Lap Leaders: McCracken (78), Traino (48), Matthew Lambertson (4)
Lead Changes: 3
Cautions: 2
Notes: Chuck Eisenbarth started 14th and finished seventh while Dave Jinks started 15th and finished ninth.
Week Eight takes us to the famed Milwaukee Mile, another favorite of the Dallara oval drivers.  Look for many of the top names from this week's online races to appear in the Milwaukee results.
---
You may also like...
---