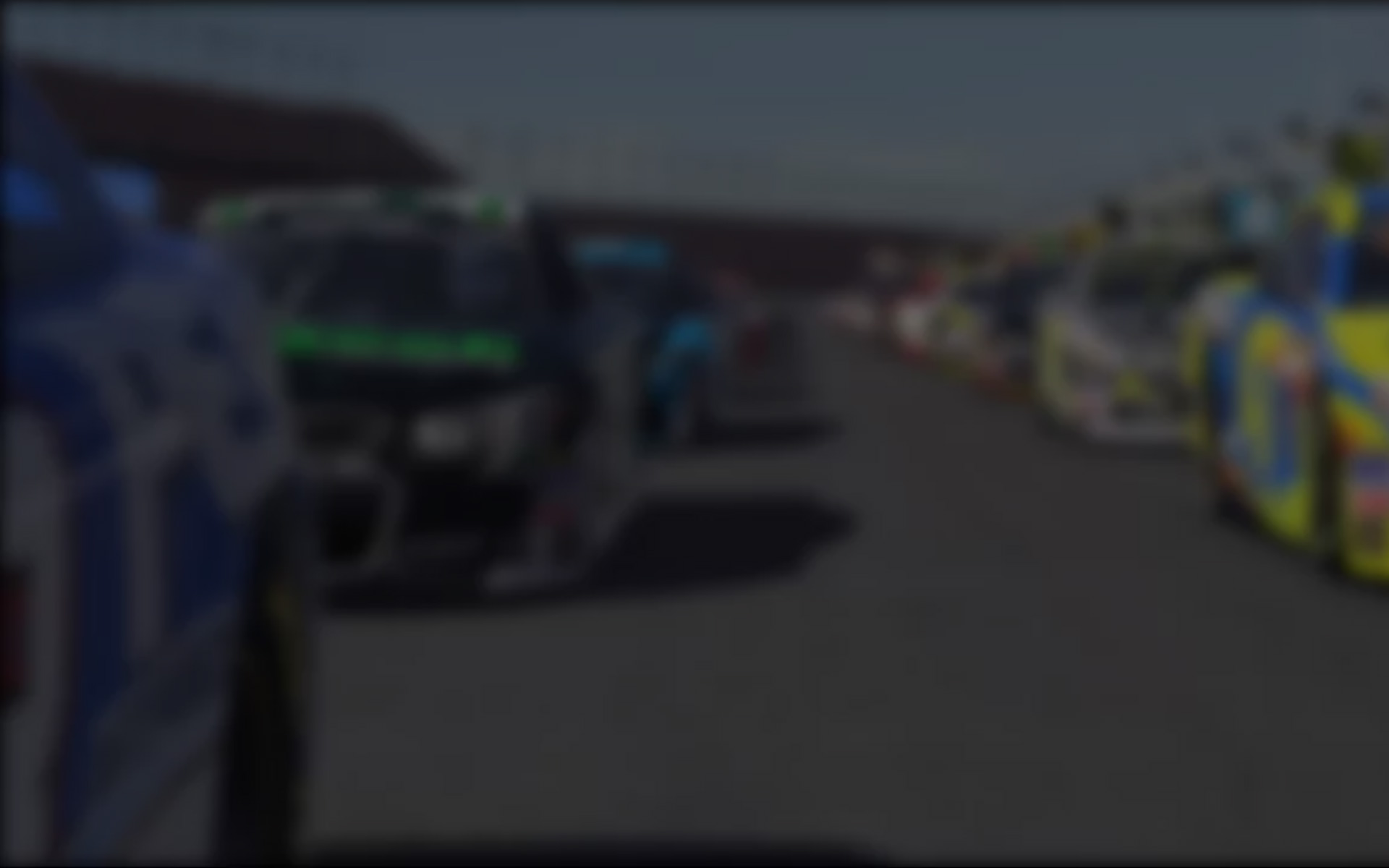 What's a four time Scottish Open Karting champion doing in Putnam Valley, New York?  Working as a driving instructor at Monticello Motor Club and celebrating a championship season in the 2012 Playboy Mazda Cup, that's what.  And in his spare time, Stevan McAleer can be found on iRacing preparing for upcoming races, especially on unfamiliar tracks.
While he's been in States for five years, the Scotsman is still finding plenty of tracks new to him.  And with a move to the GRAND-AM Continential Challenge Series in the works, he's likely to be a familiar face on iRacing this winter.
The Glasgow native found his way to the USA via motorsports, winning the "Be A Racing Driver" Scholarship for a fully-funded season in the 2006 Skip Barber Eastern Regional Championship.  A second place in that championship led to the Barber National Championship for the next few seasons . . . and a minor run-in with immigration officials who imagined he was secreting away millions in prize money on regular trips back to Scotland.
"They said my passport had something like 25 visits to the USA and I didn't have a work visa," recounts McAleer.  "They thought I was winning prize money so they were going to deport me.  So I found a job at an indoor go-kart facility to get my work visa, then I managed to get on at Monticello as an instructor . . . and now I have no intentions of going home."
McAleer raced in an assortment of classes the past few years before Radio Le Mans North American correspondent and long-time friend Declan Brennan introduced him to the CJ Wilson Racing braintrust – including its eponymous owner CJ Wilson (a two time MLB all-star with the LA Angels) and co-owner/former Playboy Mazda Cup champion Jason Saini  – who offered him a ride in their Mazda MX-5 at last year's 25 Hours of Thunderhill.  McAleer teamed with Tyler McQuarrie and Nate Hukill to take the E1 class win, and a great partnership was formed.
"I'd driven karts and some formula cars but never much in sports cars, and I really enjoyed sports cars," says McAleer.  "It wasn't as fast as the open wheel stuff, but it was very enjoyable – applying the same techniques.
"I said 'What do I need to do to get associated with you guys in the MX5 Cup championship?' because I thought I'd enjoy it and also there was a pretty significant prize at the end of the year.  So CJ and Jason told me what it cost and said 'We want to see what you can bring to Sebring (the first race of 2012).'  So I really scraped the money together to get to Sebring, qualified on pole for the first race and won the by 5.5s.  That was a turn-around for the team. They said 'We want you to continue.'"
Continue he did, earning three more poles, finishing all but one race on the podium (his non-podium was a P4) and scoring two more wins – including one in the season finale at Road Atlanta — to emphatically clinch the title.
Obviously, CJ Wilson Racing gave McAleer the opportunity of a lifetime this past season.  Just as clearly, he had the experience, maturity and talent to make the most of that opportunity.   Less obviously perhaps, iRacing played a vital role in McAleer's success – thanks to his brother.
"My little brother — Sam – is a big fan of iRacing.  He won won the Blondie Mx5 Cup World Tour Championship online last season!" McAleer proudly explains.  "He has a full set-up with three screens, a console, good steering wheel and pedal box.  When I went home to Scotland last year, he had it all set-up and I said 'Can I try it?'
"I tried the MX5 at Lime Rock.  It was such a realistic thing for me and the track was SO close to what I remembered.  So when I went home to New York, I joined-up, raced for a while with a keyboard and then at the start of the (2012) season I got a Logitech G27 and pedals. Probably half of the tracks on the schedule this year I hadn't been to, and it was really impressive.
"At Sebring there was a black mark on the pavement between Turns One and Three where I was braking . . . I remember using it from the Skip Barber days and then again that first race with CJ Wilson Racing in the MX5.  When I went back on the simulator again – the black mark was right there!  That was pretty impressive.
"I thought 'Wow! Let's spend some time (on the sim) and do some laps.'  The tracks are so close to perfect that I can jump on the sim, get some laps and go to the track and feel familiar straightaway.  I'd never been to Road Atlanta before and it was nice to get some time there . . . You always have that feel where you need the g-force seat, but the handling is very close, and the lap times at Road Atlanta were within a couple of tenths . . . it's pretty impressive."
If McAleer is learning with every lap on iRacing, the same can also be said of his time as an instructor at MMC, no matter which side of the car he occupies.
"Even if I'm sitting right seat with someone, whether they're one of the best drivers I've ever seen or one of the worst, the seat time on the track, I feel it's been a real benefit," he says.  "There's always something to be learned; even if the student does something – unexpected – you can learn from that."
"There's no question iRacing really contributed to this year's success."
One of five full time instructors at Monticello, McAleer expects to move west for the winter to continue his work as a driving instructor at Spring Mountain Motorsports Ranch.  The Nevada's facility's "busy" season dovetails nicely with that of MMC, so the next few months will likely find McAleer on yet another unfamiliar track, one that – unfortunately – is not yet on the iRacing inventory.
Have no fear, though, iRacing will still figure in McAleer's winter plans.  As part of the MAZDASPEED Motorsports Development Ladder, the MX-5 Cup Champion is awarded a ride in a professional racing series with a Mazda race team.  Although it remains to be seen what team and what series that will be, 2013 will likely see McAleer "graduate" to CJ Wilson Racing's "big" team, which runs Mazda MX5s in the GRAND-AM Continental Tire Series Challenge pro series.
Although he appreciates the fact that his boss understands the push-pull between a professional athlete's loyalty and self-interest, in this case McAleer sees staying with CJ Wilson Racing as a win-win proposition.
"I had a conversation with CJ last week and he was pretty excited," says McAleer.  "But he said 'Look I want to make it clear – this is your prize—and if you find there's a better offer on the table I want you to go for it.'  Being a baseball player, he left the Texas Rangers to pitch for the Anaheim Angles . . . because it was a better deal for him overall.
"But he wants to see me continue with CJ Wilson racing and we're certainly planning on bigger and better things in the next few years.  So my heart definitely lies with CJ Wilson in GRAND-AM – we're just not quite there yet."
Wherever McAleer competes in 2013, however, iRacing will be part of his racing program.
"There's no question iRacing really contributed to this year's success," he says.  "As I look at next season with the GRAND-AM, there's a lot of tracks that I've never been to before and I absolutely plan to buy all the tracks on iRacing to prepare myself."
---
You may also like...
---