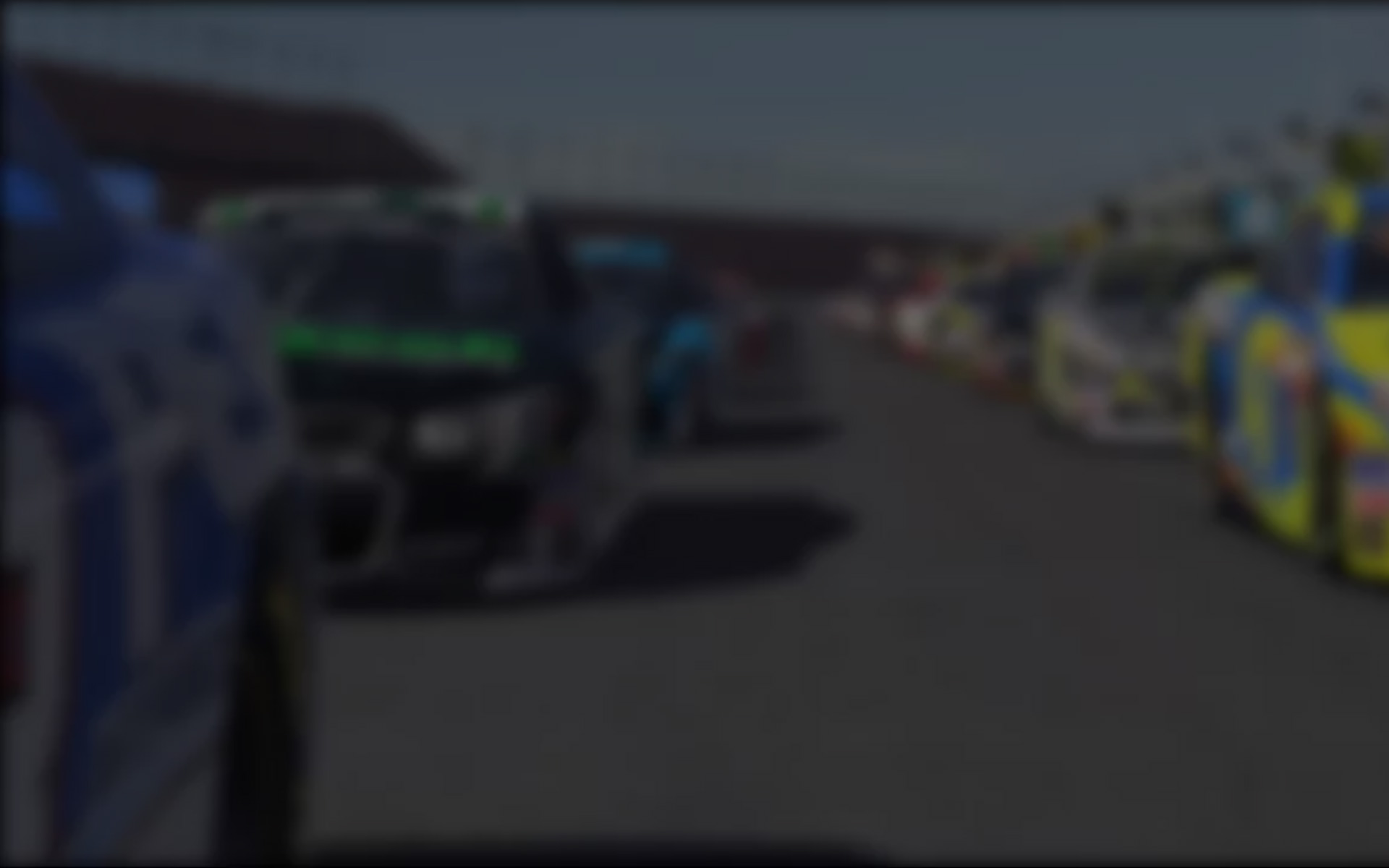 Week 3 of the iRacing.com IndyCar Oval Series saw the drivers and teams head to Michigan International Speedway for high-speed action. The 80 lap events saw 315 drivers take part in the week and fight for a win on the two mile oval where the bottom line was to avoid the bottom line on both ends of the track.
The weekly Strength of Field race of 3518 iRating saw 25 sim-racers challenge for victory.  Brandon Traino (NJ) put his #4 Dallara on pole position and led until the first round of pit stops under yellow flag about 15 laps into the race after Donny Nelms (Mid-South) slammed the side of Terry Matthiensen (California) and collected Michael DuTemple (NW) and Rob Unglenieks (Michigan).
Everyone headed to pit lane and Traino led the field in and out but Brandon Trost (Penn) tried a new pitting technique in his #10 Dallara. Things got hairy at the ensuing green flag as Ryan Norton (Florida) who restarted fourth, spun his tires and earned himself a black flag, putting him nearly a lap down . . . "nearly" being the key word.
Norton was able to stay at the front of the pack with help from Traino as he battled leader Joe Branch2 (Indiana). As the laps added-up, Norton became increasingly defensive and – ultimately – ended-up punting the lead Dallara, causing Branch to drop multiple positions and effectively putting paid to any chance he had of a win.  Eventually everyone sequenced through pit stops and Norton spun all on his own entering pits, removing himself from contention as well.
The remainder of the race unfolded in comparatively uneventful fashion, as Traino went on to lead 68 laps in total with no challenge from second, third and fourth place finishers Martin Miller2 (Mid-South) Matt Lambertson (PA), and Randy Crossno (California), with Matt Cooke (Canada) rounding-out the top five.
The iRacing.com IndyCar Oval Series point standings show Cooke (629) at the front with defending champion Miller2 trailing by a dozen points.  Lambertson (553) holds down P3 followed by Crossno (507) while Trost comes in fifth position with 423 points but will need to keep composed if he wants to have a chance at the title.
The fourth week of the series takes to one of the most revered arenas in auto racing and the home of the IndyCar Series; a track that features a yard-wide stripe of bricks at the start/finish line – all that remains of the original pavement of the fabled Brickyard and hallowed ground that carries the memory of every great driver who has kissed it or drank of the milk in its presence… This is the Indianapolis Motor Speedway.
---
You may also like...
---