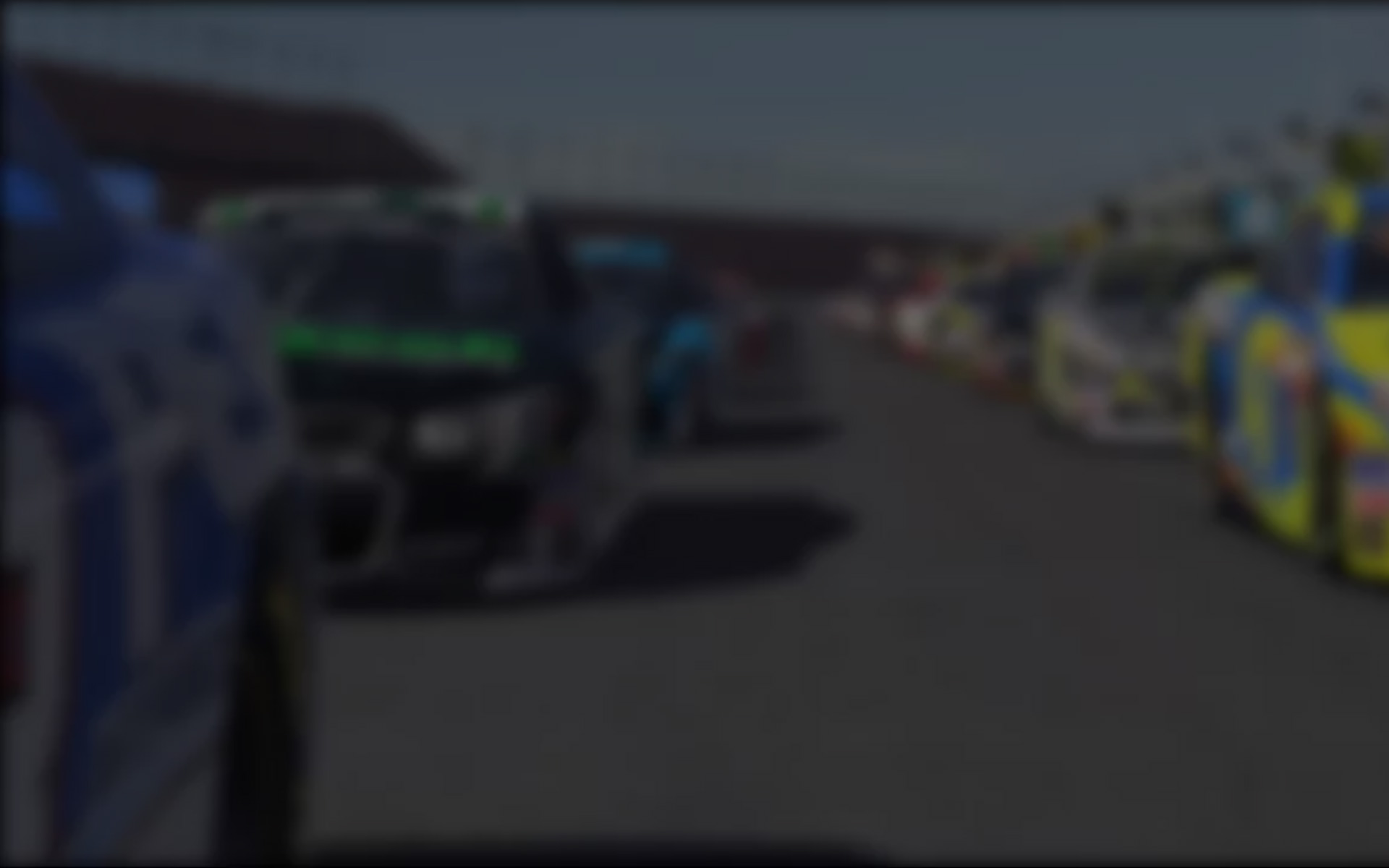 September 23rd, 2014 by JaimeB
Week Seven of the 2014 Season 3 iRacing.com IndyCar Oval Series saw the series journey to the Hawkeye State and Iowa Speedway. Only 159 sim-racers participated in races during a week where the ability to keep up with the front runners, handling, tire fall-off and pit strategy were key to success (or lack thereof).
Tim Holgate (Ohio) started on pole with Matt A Kingsbury (Connecticut) on his outside. Nigel Marneef (Benelux) started third ahead of Toni Helminen (Finland) while Randy Crossno (California) and Matt Lambertson (Pennsylvania) were slated to share Row Three of the grid.  Before the race even began, however, Marneef failed to join the grid, allowing the entire inside line to move up a row. This allowed Crossno to assume the third starting spot, and Adam Dock (Texas) to move from the seventh to the fifth starting spot.
Unaffected by the grid shuffling, Holgate made a superb start catching Kingsbury off guard to lead the field into Turn One with Crossno driving underneath Kingsbury to commandeer P2. Kingsbury quickly fell back to fourth as Helminen also drove by him. Just as the field began to settle in, Crossno broke loose off of Turn Four, sailed through the infield and slammed head-on into the inside wall. At the same time, Lambertson attempted to pass Terry Matthiensen (California) on the low side of Turn Four. Lambertson hit the apron and pushed up into Matthiensen, sending the Californian into the outside wall, and ending his race. None of the front runners elected to pit under the caution.
Holgate made an excellent restart as Helminen was a car length behind at the green. Helminen's leisurely getaway enabled Brandon Trost (Pennsylvania) to mirror Holgate's excellent restart, but it compromised both Kingsbury and Lambertson who restarted in the outside line. The sim racing after the restart was close as Kingsbury nearly took the front wing off of Lambertson's Dallara DW12 as he squeezed ahead. Lambertson understandably hesitated and, as he lost his momentum, fell behind Niles Anders (Plains). Anders, making it look easy, continued his march up through the field, passing both Kingsbury and Adam Dock within a couple of laps.
Meanwhile, further back in the pack, Erick Davis (Canada) attempted to pass Ray Kingsbury (Connecticut) on the inside of Turns Three and Four. Davis broke loose as he transitioned off the banking from Turn Four to the tri-oval and spun through the infield. Unlike Crossno, Davis was able to slow his car before he reached the inside wall. As he attempted to rejoin the action Davis stalled, however, triggering another caution. Davis was able to re-fire his engine without losing a lap.  The yellow sent most of the field to pit lane, with Trost beating erstwhile-race leader Holgate back on to the track while Lambertson and Chris Cahoe (Indiana) were the only sim-racers who elected not to pit.
Both Lambertson and Trost made good restarts but, once again, the outside line did failed to get up to speed quickly as Cahoe dropped from second to sixth. Meanwhile, Holgate moved up to third and was attempting to run down the two leader when Lambertson got loose in Turn One and momentarily regained control only to spin coming off of Turn Two. Trost had nowhere to go, barely clipping Lambertson and damaging his own front wing, while Lambertson hit the inside wall and destroyed his own front wing. Not content with that, Lambertson attempted to rejoin the race, only to spin in turns one and two the next time around, destroying what was left of his car. This time everyone but Trost elected to pit under the ensuing caution.
Although Trost made a good restart, Holgate quickly ducked between the leader and Matt Kingsbury from the outside lane even as Dock relieved Anders of fourth place.   It was not to last.  A few laps later Anders ducked back underneath Dock to reclaim the fourth position spot, then ran down and passed Matt Kingsbury for p3 a few laps later.
Meanwhile Trost had some sort of issue as his Dallara DW12 bounced off of the outside wall and then overcorrected into the outside wall at the start/finish line, ending his race. Anders literally drove through what was left of Trost's DW12 and miraculously sustained no damage to his own car. This time everyone elected to pit, removing any doubt of fuel strategy.
Practice makes perfect as Holgate once again got off to an excellent restart. Likewise Anders and Matt Kingsbury as they fell in line in second and third. That would pretty much be the end of the suspense at the front as Holgate ran away from Anders and Kingsbury with Dock and Helminen in pursuit.
Meanwhile, further back in the pack, Vick Caudill (Michigan) attempted to make a rally after overshooting his pit stall. He quickly passed Paul Jenkins (Illinois) and Davis, only to get stuck behind Cahoe and Ray Kingsbury as they battled for sixth. Caudill followed Kingsbury past Cahoe, then made quick work of Kingsbury himself before setting his sights on Helminen in fifth. Catching Helminen was one thing, passing another and in the process, Kingsbury was able to get a run on Caudill.  Kingsbury dived underneath Caudill and made the pass on Lap 101, cutting off Caudill's nose in the process. After a few laps to regroup, Caudill counterattacked and reclaimed sixth from Kingsbury for keeps coming to the white flag.
At the flag it was Holgate winning the 3656 Strength of Field (highest of the week) by a comfortable 2.683 seconds over Anders and taking home 227 points for his win. Matt Kingsbury finished third with Dock fourth, and Helminen rounding out the top five ahead of Caudill and Ray Kingsbury.
All told, a total of eighteen sim-racers made it to victory lane throughout the week, with Austin Espitee (New England) winning a week high eight races, doubling Marneef's total.  Other multiple winners included the Brothers Kingsbury, with Matt and Ray each winning twice, a feat matched by Paul Jennings (Carolina).
---
You may also like...
---