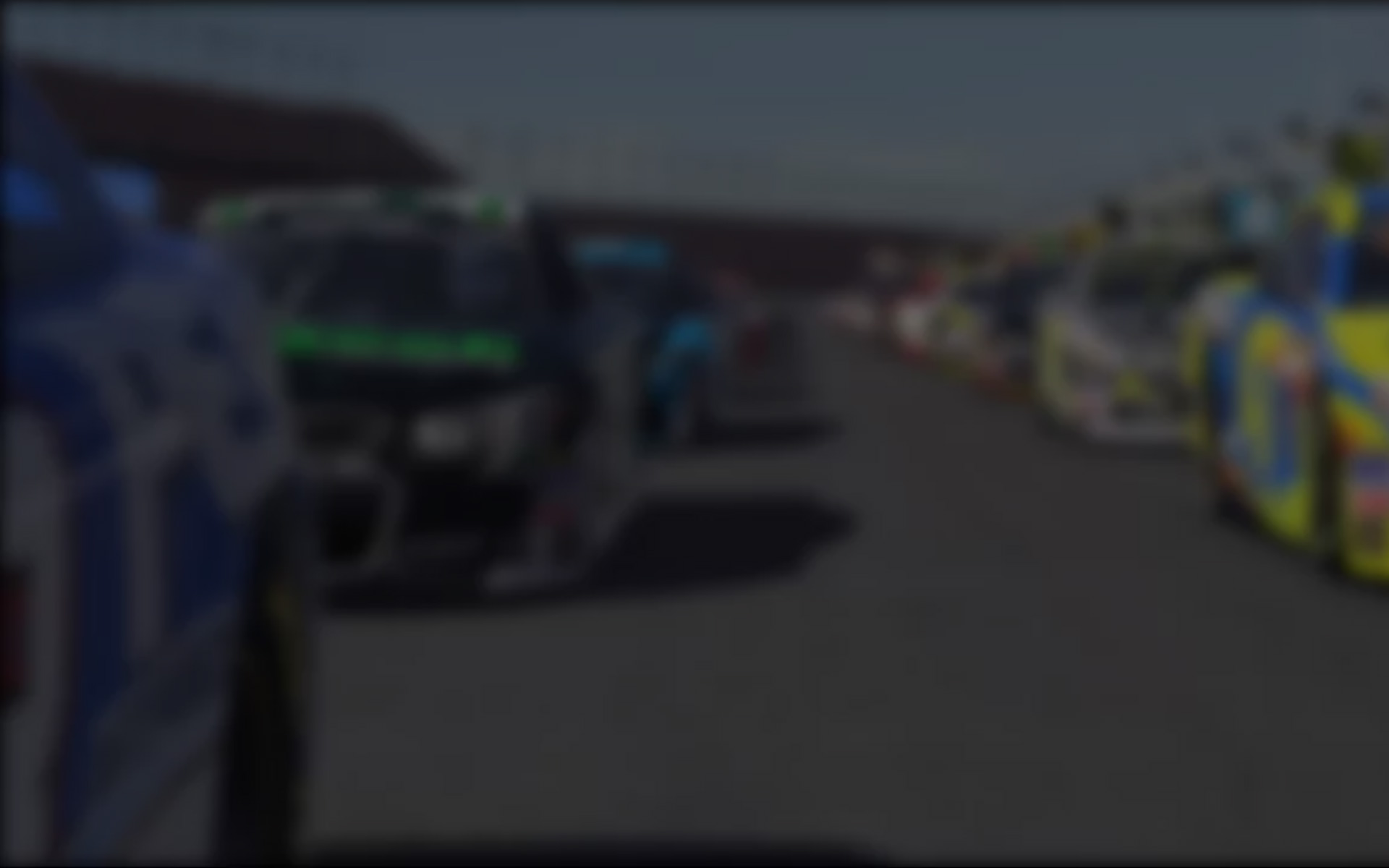 In the second week of the iRacing.com IndyCar Series Oval series we visit Homestead Miami Speedway, a 1.5 mile oval consisting of four turns of 18 to 20 degree banking and lined with palm trees behind its ocean-colored walls. Throughout the week many drivers talked of a bump exiting the corners that made the car feel light and possibly ending a race. In total, over a thousand cars took to the track in both series to see who would be able to master the course and leap to a points lead.
This week looked quite familiar at first with the faces of Tim Doyle (Atlantic) and Jonathan Goke (Mid-South) both leading out a series in the points. However this week in the iRacing.com IndyCar Open Oval Series it was Doyle taking the win and Goke taking the iRacing.com IndyCar Fixed Oval Series win for Week 2, which would surely displace Doyle in the fixed series standings.
The strength of field race for this week was rated at 2531, with 23 drivers taking-on the 100 lap challenge at Homestead Miami Speedway. Doyle started on pole in his purple #1 Dallara IndyCar and running a strong race, leading 75 out of 100 laps.  Despite Doyle's superiority, the race was exciting with four lead changes and fifteen caution laps for four caution periods which left six cars to finish on the lead lap. The top four sim racers finished within one second of each other and set their fastest laps on the final lap of the race. In the end Goke put-up a strong fight, finishing only 0.09s behind Doyle but not leading a single lap. Third place finisher Martin Miller2 (Mid-South) rounded-out the podium and finished 0.203s behind Doyle, after running the fastest lap at 25.074s. Fourth place Brendan Lichtenberg (Midwest) finished 0.902s behind Doyle in his #9 Dallara, with fifth spot going to Erik Vanek (Ohio) 1.163s behind the winner.
The IndyCar Series Open Oval standings after Week 2 at Homestead Miami Speedway look to be taking shape with our top three spear-headed by Goke with 305 points. Taking the second position is Vanek with 268 points, just ahead of Randy Crossno (262; California).
In the IndyCar Series Fixed Oval points standings the top three is led by Vanek's 380 points. The second position (352) is held by Doyle after a poor result in this week's fixed series while third position (325) is taken by Andre Castro (New York).
Tune in next week for Week 3 of iRacing.com IndyCar Oval action at Las Vegas Motor Speedway where wheel-to-wheel online racing is an occurrence lap-after-lap. The question is who will come out on top and beat the house?
---
You may also like...
---