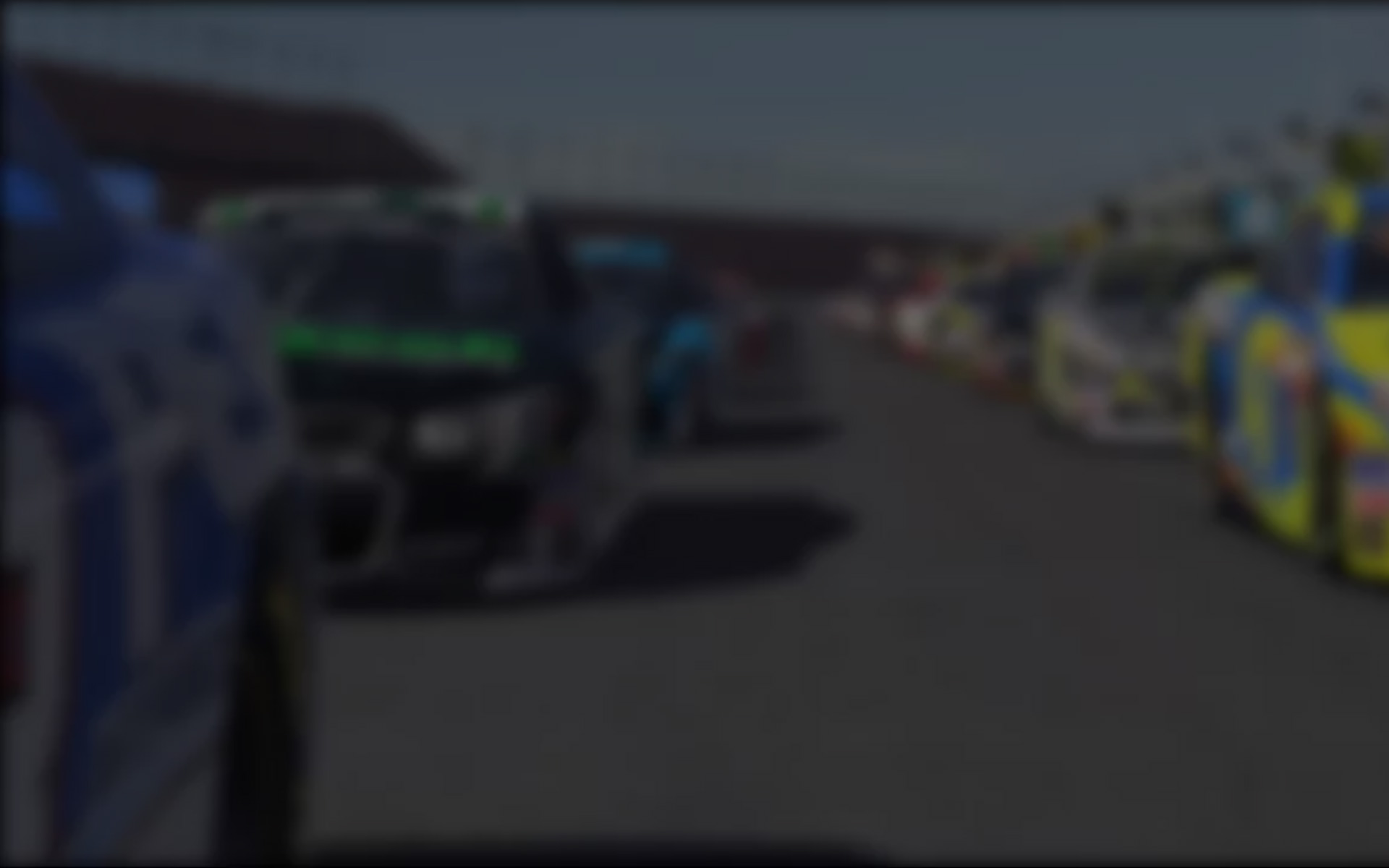 September 24th, 2013 by JaimeB
Week Seven of the NASCAR iRacing Class C Fixed Series brought nearly 1,800 sim racers to the virtual Chicagoland Speedway for 35 laps of intense side-by-side racing. The 1.5-mile speedway is a favorite among both real life and sim racers due to its high banks and fast speeds. One person who is definitely a fan of the Chicagoland Speedway was the week's top point earner as well as the victor in the top SoF event.
Carson McClelland (Carolina) took his No. 6 Silverado to victory lane during Monday night's top Strength of Field event after leading eight of the event's 35 laps en route to a 0.313 second margin of victory over Dylan Duval (Canada). The final position on the podium went to Brodie Kostecki (Carolina) who started from the pole and led 14 laps. Lee Herron (Carolina) took home the fourth position after starting mid-pack and recording the fastest lap time of the event. The final position in the top five went to Brandon Chubirko (Carolina) who started third in his No. 9 Silverado. The 4838 SoF was slowed three times for caution and had six lead changes among four drivers.
With the victory in the week's top SoF event, McClelland netted an incredible 305 championship points after making only one start during the seven days of online racing. Herron's top five effort in the top SoF event was good enough to earn him 254 points for the week after making just one start. Kostecki and Duval each netted 248 championship points for the week after making six starts and 11 starts, respectively. The final spot in the top five belongs to NASCAR iRacing Series World Championship race winner Michael Conti (New Jersey) who earned 238 points after making nine starts and collecting seven victories.
As to be expected come qualifying time, Kostecki is once again on top of the leaderboard. Kostecki's time of 31.716 seconds was just nine thousandths of a second faster than second place qualifier David Krikorian (California). Texas native Mark Jorgensen turned the third fastest time of the week with a 31.755. The final spots in the top five for Week Seven qualifying belong to Tom Moustakas (New York) and Rob Lee (Australia/NZ).
After seven though weeks of online racing, Kostecki holds a 157 point lead in the overall season standings over Christian Pedersen (New England). Nicholas Goertzen (Canada) occupies the third spot, but is currently 211 points behind. Michael Guest (Indiana) and Aleksi Elomaa (Finland) fill the remaining positions in the top five.
After seven days of racing at Chicagoland, the NiCCF Series heads to the yard of bricks for 20 laps of intense racing. Tune in shortly for a full recap of the action at Indianapolis Motor Speedway.
---
You may also like...
---