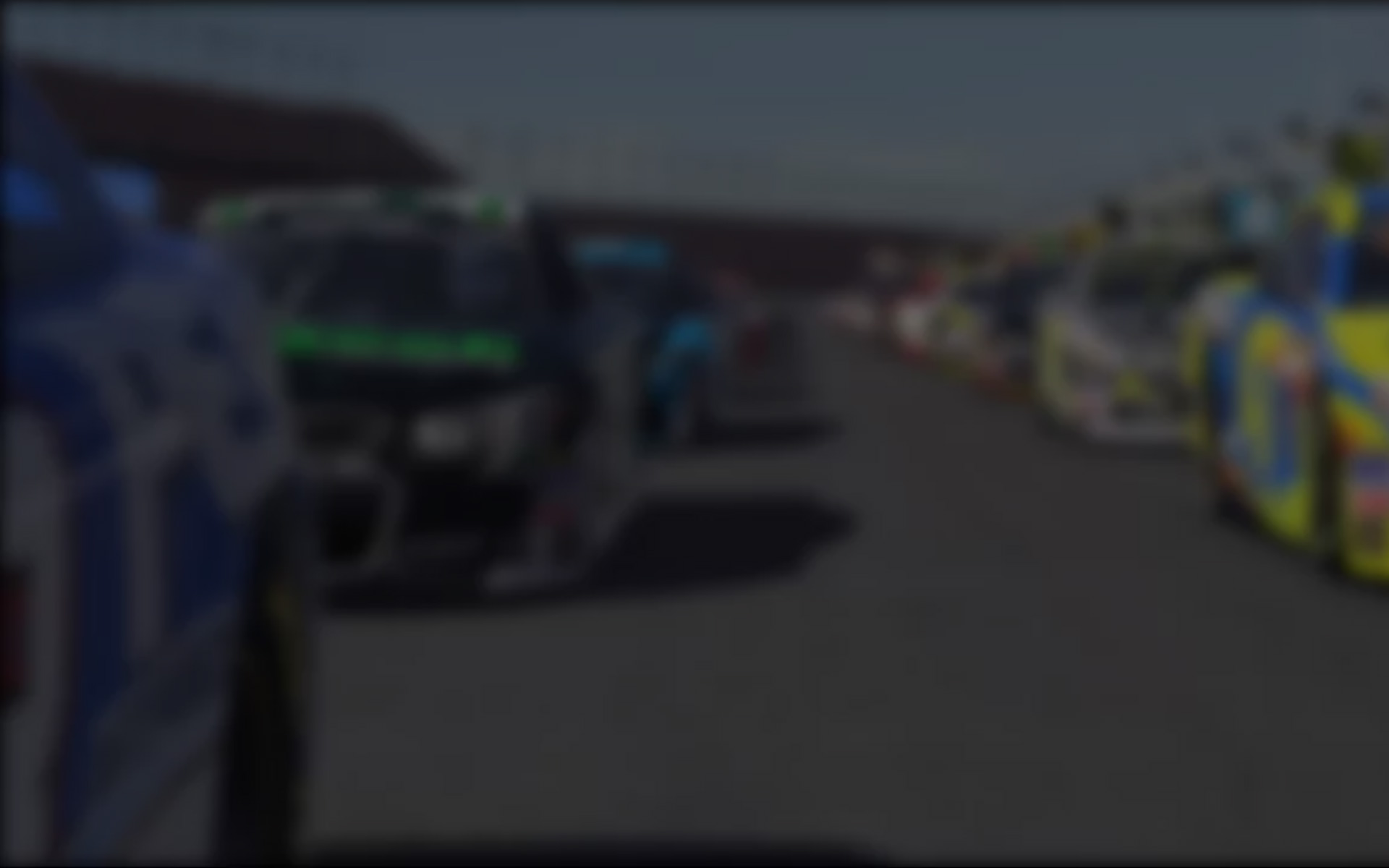 Hot and slick Michigan International Speedway hosted Week Seven of the NASCAR iRacing.com Class A series, and for some sim racers it was a week to remember while, for others, it was something they want to forget. Grip was not easily found at the aging track, as most drivers fought very loose cars on the exit of the corners. However, this made the lives of people who found traction, that much more enjoyable.
Eddie A. Smith turned a lot of heads this week, as he not only won every race he started, but led the way in points as well. 329 big ones for Smith gave him the top honors for the week, beating out NASCAR iRacing.com Series World Championship driver Brad Davies. Michael Conti was third overall, while Roland Ehnstrom continues his march into pro with an impressive 313 points week.
NiSWC competitors flooded the gates into MIS, as the Class A Series is a great testing ground to see if their setups have what it takes to run in the top series. Eventual NiSWC Michigan race winner Steve Sheehan proved it is worth the effort, as he ran four races in the Class A Series (winning all four) and went on to win the NiSWC race on Tuesday night.
Robert Hall once again finds himself sitting on top of the chase for the championship, with a sizable lead over the impressive young Mr. Conti.   Smith is coming on very strong, and now finds himself third in points, edging-out Patrick Baldwin for the current number one seed into pro. Kevin Bouhalassa is another driver just about locked into the Pro Series, and he has Ehnstrom behind him in sixth.
Gabriel Solis once again outraced the field by a huge margin, his twenty five starts was by far the most, while Baldwin led the most laps (276). Not surprisingly, Sheehan led the way in wins, capturing all four of his starts; Baldwin and John Gorlinsky each had three victories.
Next week the Class A Series takes a trip out west to road course at Infineon Raceway. This is the second season in a row the series has mixed it up, throwing right turns into the equation. It is a great opportunity for road drivers to get seat time in the high- powered Impala SS, while on the same note it is a good opportunity for oval drivers to learn the tricks to road racing in a car they are comfortable in. Whichever side you're on, be sure to give it a try.   Who knows, you might just have a knack for it.
---
You may also like...
---