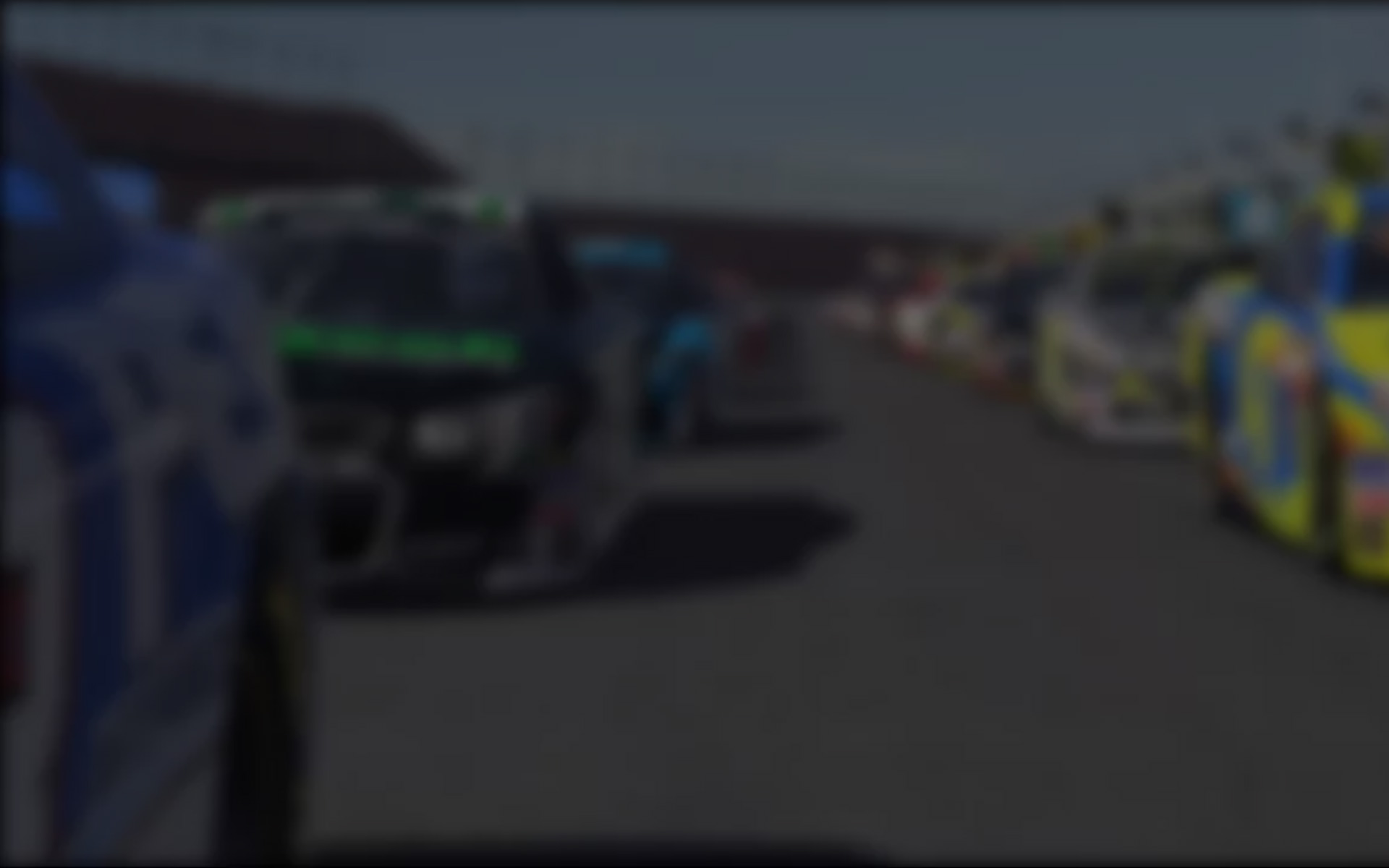 August 24th, 2016 by Owen S. Good
Air wrenches chirp through the walls of the high-tech garage as I ask the 18-year-old rookie to confess the dumbest thing he's ever done on the track. He grins like he's been caught shooting spitwads.
"Oh yeah, well, one time I went through the grass in the infield to make a pass," says William Byron, the points leader in the NASCAR Camping World Trucks Series.
Such a grotesque transgression of racing code would demand frontier justice at 165 mph, before any race official could black-flag the offender. The sanctions would probably compound for being a blue-eyed hotshot with a pop-idol's blonde mop of hair. But Byron avoided punishment because he didn't actually do this in real life.
He did it in iRacing, the PC driving simulator that he credits with training him to drive professionally, racking up a rookie record five victories that have made him one of stock car racing's it-boys, seemingly overnight. When the Truck Series Chase playoff begins Sept 24. at New Hampshire Motor Speedway, Byron, who graduated high school just this May, is seeded first.
Teenage experimentation
"Thankfully, I haven't had a lot of wrecks," on a real track, Byron told me in a lounge at Kyle Busch Motorsports of Mooresville, N.C. "I think I got them out of the way on iRacing, along with things like being in a bad position, like racing three-wide, or doing something stupid on a restart that could get you wrecked.
"You know, sometimes you're like, 'Well, why won't this work?' and you try it? I already know it won't work," he says matter-of-factly.
Byron's iRacing career is a nice angle on an archetypal rookie-of-the-year story, and a great crossover with the emerging esports scene and its huge audience. Yet as practiced as his manner is with the racing press, he isn't just blowing kisses to a video game or its fanbase in hopes of growing his own. Byron's eye-popping real-life successes and his understandable failures this season align with his proficiencies in iRacing, a precise simulation several orders of magnitude above the likes of Gran Turismo or Forza Motorsport on consoles.
Click here to read the full story on polygon.com
---
You may also like...
---