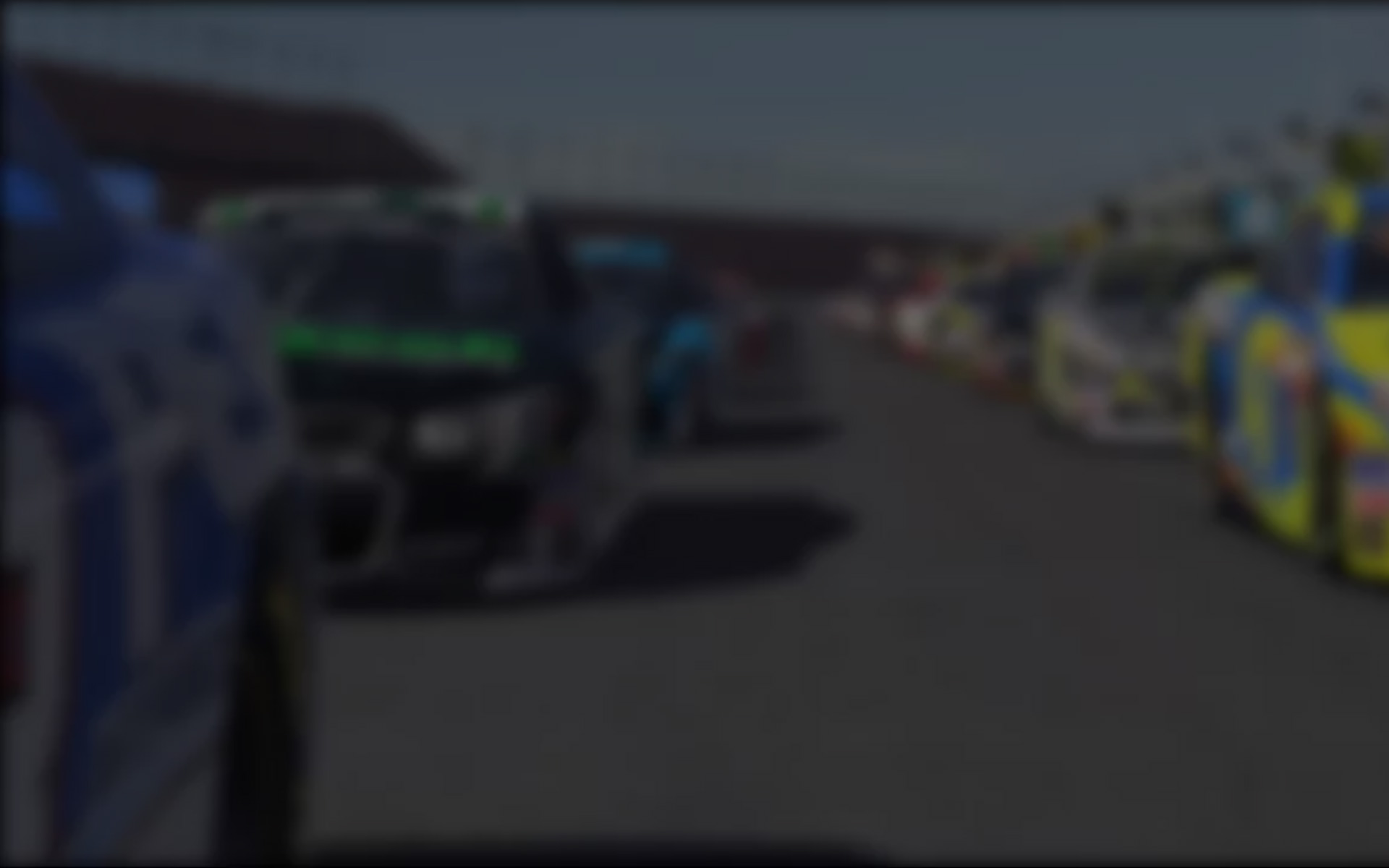 iRating… often the most frustrating and ego-boosting statistic on the Internet. It is also what determines who races against who in iRacing. I believe everyone should have a chance to race in the big splits. I don't 100% agree with the iRating scale but it is definitely a decent measure of skill.
Before I go into details, I want to review the necessary iRating needed to make the oval races. (Yes, this is only going to be a guide for select oval series.) Also, please note these are by no means exact or even necessary some weeks. This is just for the sake of getting our bearings. (Oh, when I refer to a "Mega Split" I mean the occasional big splits that are unorganized, often on a weekend, and have a "stacked field.")
NASCAR iRacing Series: Open – 5200
NASCAR iRacing Series: Open…Superspeedway Races – 5800
NASCAR iRacing Class B Open SOF Race – 4500
NASCAR iRacing B Fixed "Mega Split" – 3500
NASCAR iRacing C Fixed "Mega Split" – 4000
Now that we know the necessary iRating for the various series, I can go over the ways to give your rating a good boost. The first and most common is called "farming." We can define farming as "running a high frequency of low SOF races in a low class series to boost iRating."  The product of farming is often a small but steady stream of iRating gains. Many people do not like this very much and you will be called out for it. Farming is going to be done through a one week period where the racer will have a good qualifying time when no one else can beat him/her. The best way to farm is going to be racing in the iRacing.com Advanced Legends Cup or in the iRacing.com Late Model Tour.
Farming will often generate results that look like this:
The next example is similar to farming, except it is done in higher level races with greater SOF. I like to call it "Plantation Farming." This is where a driver will go into higher level races — the best series to Plantation Farm in are Class C Fixed and Class B Fixed – and perform the same way they do in farming. Look at the following results image.
Do not look only at the results. Shift your attention to the number of incidents. Many of you are probably shocked and completely confused as to how a driver like Eric Isenbeck can get a 4.99 Class A license  — I did have one until I ran Martinsville . . .   I used Plantation Farming to boost iRating and safety rating in a direct proportion. Let's look at some of the key factors you need to identify.
•    Start up front. During the 2014 S1 W2 of the NASCAR iRacing Class C Fixed I had the number two qualifying time for the majority of the week. The best defense is a good offense, in this case.
•    Know the draft. Almost any track where the trucks race there will be a large draft. Try to time your passes and get momentum by using this to your advantage.
•    Know who you are racing with. The best way to avoid someone you don't like is to get ahead of them. Let them race someone else. I used this tactic a lot during the Kentucky week on a few people I don't like to race with. Try to pin him/her to the bad groove and let him/her slide back. Learn to take advantage of people.
•    Identify weakness. Mine is being raced hard when it is not necessary. If you see me in a race, put me in the bad groove and make me burn the rubber. If you want to be good you can't make friends. I'm NOT saying you should violate the sporting code, but be the Chad Knaus of iRacing.
•    Reduce variables. I decided to race 2014 S1 W3 of the B Fixed Series at Martinsville because I controlled the variables. There was no draft, I had the number three qualifying time that week and I had only one point of vulnerability. Please do not talk about pit strategy right now, I'm not in the mood.
One final option I want to talk about is SOF racing. Strength of Fields are determined by averaging the iRating of everyone in the field. The NiCB open SOF is Friday at 7:00 EST and 9:00 EST, and the NiSF and NiSO race every week Wednesday through Sunday. Take advantage of the concentrated fields to gain upwards of 125+ iRating per race. Just be prepared to change strategy on the fly and pull something out of your sleeve. There will be fast drivers in these races so it may be worth the risk.
One last thing: stay calm and pick your races. If you feel like there is going to be one split with 24 drivers and a low SOF, do not race it. If there are four or five splits and the race is at a prime time for high races, then I recommend racing it. To find how many drivers will be in a split, look at how many drivers are allowed in that series' practice server. So if there are 101 sim-racers registered for a NiCCF race, I will race in it since there are 20 per split. 101/20=5 r1. This means that there are four fewer drivers on the track who can potentially ruin my race. This also means that there are four fewer drivers in my split who will bring down the SOF.
Learn to take advantage of your circumstances. If you feel like there are variables that will decrease your chances of winning a race then do not participate. The key to gaining iRating is all in the numbers. Learn to master these numbers and you can control your iRating.
---
You may also like...
---