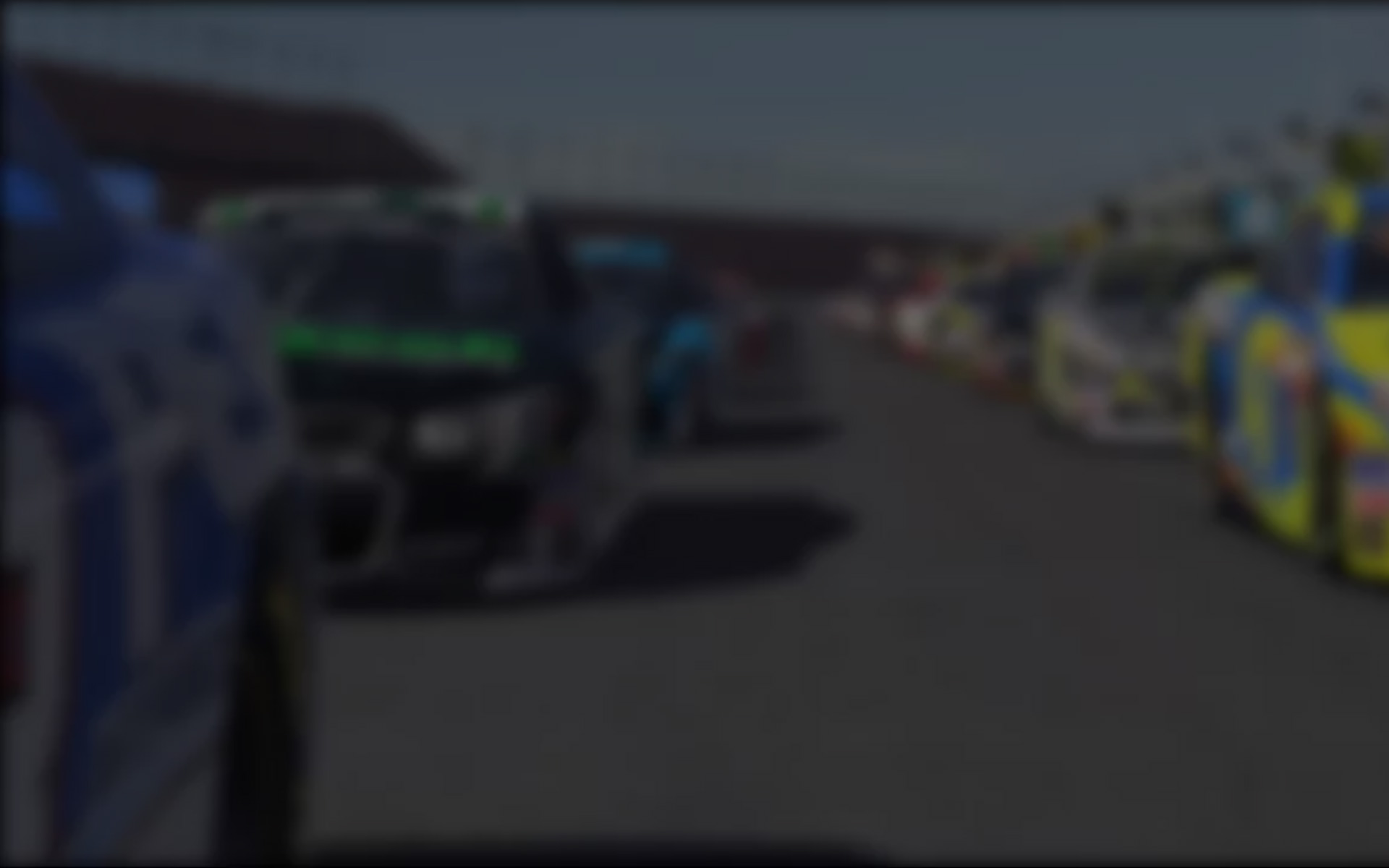 Week Nine of the iRacing.com IZOD IndyCar Oval Fixed Series brought the drivers to Japan to do battle at the Twin Ring Motegi oval. The egg-shaped circuit is one of the most challenging on the schedule as it asks drivers to transition from (right) foot-to-the-floor on one end to slowing down 50 miles per hour in the other end. As expected, the sim-racing was very good as some of the 334 drivers mastered the circuit and others struggled.
The weekly Strength of Field race of 3024 saw 16 drivers in a top split that was slowed by only one caution flag. Matt Cooke (Canada) started the field off on the pole position, followed by Dave Judson (Ohio) and Matt Lambertson (PA). It did not take long for the one and only caution to come out as Judson chopped hard left on the race start to get single file and punched the #3 of Lambertson into a spin which collected Jim Rasmussen (NJ), resulting in both Dallara IndyCars being towed away.
The race restarted and seemed calm despite the intense battles, particularly those involving Adam Dock (Texas), Matt A Kingsbury (NE), Ron Meier Jr (Mid West) and Andreas Stratmann (DE-AT-CH). Dock and Kingsbury were picking cars off one by one when Meier and Stratmann made contact, resulting in aero damage on both cars and slowing them on the racing line . . . which caused an exciting frenzy as some tried to get all they could from the incident. That bit of excitement apart, the race unfolded seamlessly and without notable action until Kingsbury got loose out of Four and smashed the suspension on his Dallara to bits.
Entering the closing laps Dock had all but passed Judson in his charge to the front as the two drivers diced it out for the last ten laps. Dock's final attempt left Judson on the offensive exiting Turn 2 as he did a crossover move and made contact and sent him wide. Meanwhile Cooke could not be denied as he crossed the line for the win after leading from flag-to-flag. Judson edged-out Dock for second and Ellis Stephens (UK&I) finished fourth after starting in last position. Fifth place was taken by Dan Geren (Mid West).
The point standings see some change but one constant remains the same – Judson, who leads Lambertson by just under 300 points. Cooke has moved up to third only 29 behind P2 and nine ahead of the fourth-placed Dock. Niall McBride (UK&I) still holds fifth and is followed by Danny Roberts (Mid South) and Kingsbury. Michael Armstrong2 (Indiana) is in position eight, only three points back adrift of Kingsbury with ninth and tenth held by Stratmann and Brandon Trost (PA), respectively.
---
You may also like...
---