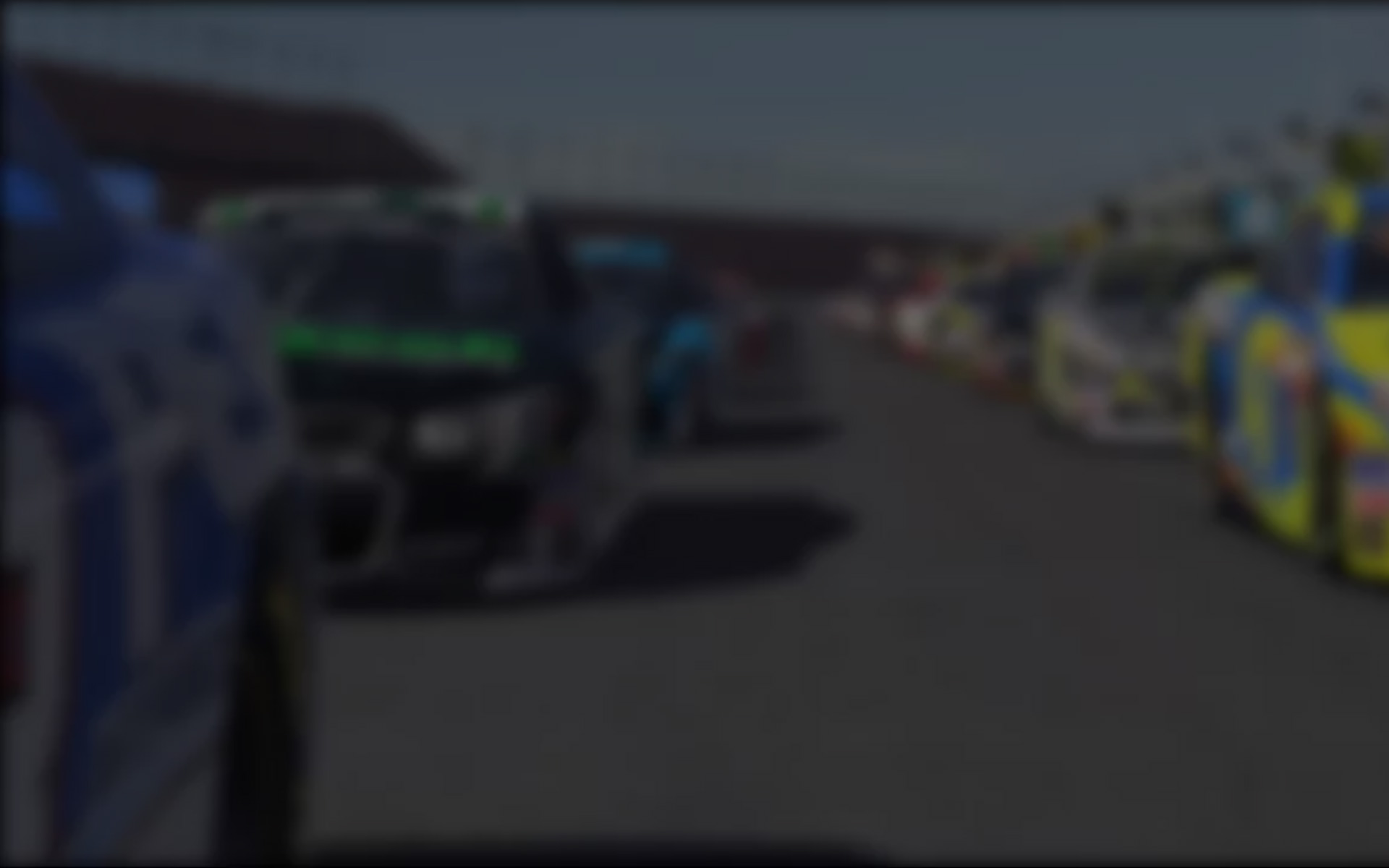 Daytona International Speedway hosted Week Four of  2012 Season 1 for the NASCAR iRacing.com Class B Series. Drivers looked to partner up and tango their way to the front in a week that saw huge participation numbers as 1572 drivers attempted at least one online race during the week and 406 drivers turned at least one qualifying lap. When all was said and done, there was a new face sitting at the top.
The week's high Strength of Field race took place on Saturday night, and featured 23 sim racers drivers and a Strength of Field of 4370. Pole sitter James Howard (Mid-South) won the race after leading eight laps at the beginning of the race then leading the last two. Howard narrowly edged Donald Hagan (Florida) for the victory and earned 277 points for the win, while Hagan gained 264 points for his second place finish.  Richard Dusett (New England) picked-up the most positions during the race after starting 15th and finishing third. Dusett received 251 points for his efforts. Brandon Schmidt (Midwest) and NASCAR iRacing.com Series World Championship (NiSWC) competitor Matt Whitten rounded-out the Top Five in dramatic fashion, as Schmidt finished just .001s ahead of Whitten and netted 239 points, 13 more than Whitten.
"The race was great. My tango partner and myself started on the pole and ran up front the entire race," Howard said after the race. "With three to go, I saw them (the second pack) in my mirror and knew we had to make our move. We got on the wheel and drove to the lead and came around with the entire pack closing hard off Turn Four. We were able to pull just far enough ahead of the pack to hold them off and bring home the win."
As the week came to an end, NiSWC driver Michael Conti (New Jersey) found himself on top of the weekly standings. Conti won his only race attempted of the week after leading 27 of 60 laps and scored 249 points for the week. Schmidt was second on the week after finishing fourth in the SoF race and scoring 239 points, just two more than Connor Babel (New York) earned in winning his only race of the week. Brad Mahar (New England) and Keith Dunn (Carolina) rounded out the Top Five in the weekly standings. Mahar won his only race of the week and netted 227 points while Dunn finished second in his only start and also netted 227 points.
"I saw them in my mirror and knew we had to make our move." — James Howard
With four weeks of racing in the books, John Bunton (Carolina) finds himself atop the season standings.  Bunton managed to jump two spots after a good week at Daytona that saw him run just one race and manage a second place finish. He gained 191 points, which brought his season total to 681 points. Mahar made the biggest jump in the points during Week Four, netting 227 points which moved him five spots to the the second position. Mahar's point total is 656 points. Brandon Buie (Atlantic) dropped from first to third afte only managing to net 150 points at Daytona, bringing his total to 652 points. Jeffrey Parker (Florida) dropped to fourth while Wes Weidman (Great Plains) made his way into the Top Five. Parker has 648 poinst on the season while Weidman has 614.
Averrie Wilson (Carolina) was at the top of the qualifying charts at the end of Week Four with a 49.481 second lap. Tom Moustakas (New York) finished the week in second with a 49.482s while Brandon Hauck (Eastern Canada) was third quickest at 49.484s. Howard and Helge Gravemeyer (DE-AT-CH) rounded out the Top Five in qualifying with a 49.485 and 49.489 respectively.
With four weeks in the books, the championship battle is just shaping up. Week Five will see the NiCBS travel to Phoenix International Speedway, a one mile track with very different turns at each end that promises to produce a whole different type of racing compared to Daytona. Will Bunton be able to hang on to the top spot or will Buie take it back? Or will Mahar continue his hot streak? Find out next week right here on inRacingNews!
---
You may also like...
---