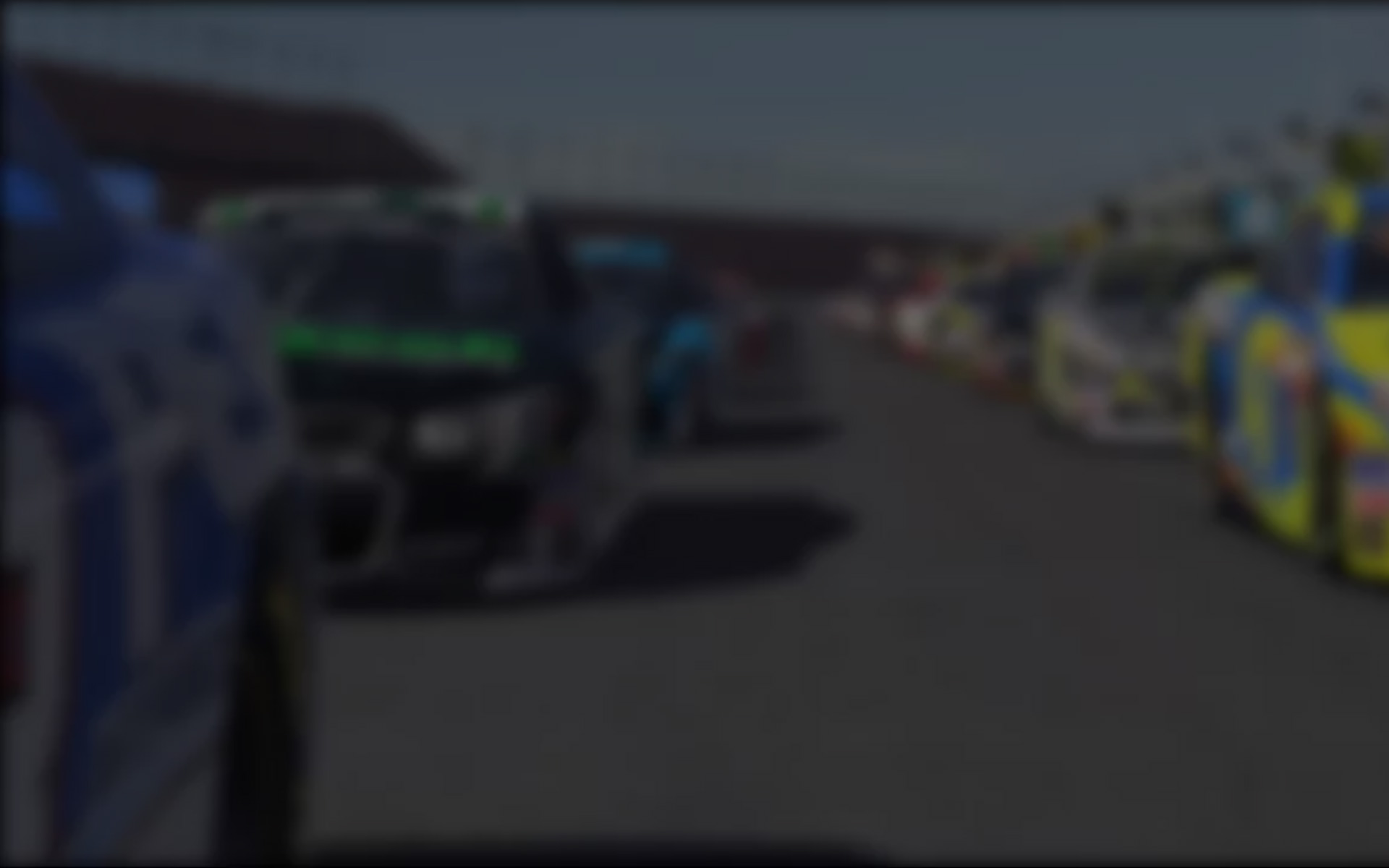 The second week of the 2011 Season 2 brought the NASCAR iRacing.com Late Model Series to "America's Hometown Track," South Boston Speedway. SoBo as many call it is a 4/10 mile long bullring located in southern Virginia. In real life the track hosts a weekly show of NASCAR Late Model Stock Car races that keep the fans on their feet, and it's no different in online racing. Although names such as Petty, Earnhardt and Pearson are commonly associated with the history of this track, this week iRacer Chad Hubbell etched his name into the history books.
Hubbell, who hails from the D.C. area, captured 197 championship points this week by winning the highest SOF (strength of field) race (3150). He out-raced some big names in doing this such as Carl Sunberg and Seymour Charles, and led all 65 circuits en route to the victory.   West USA Club driver Michael Vaughn comes in a close second behind Hubbell with 172 points this week, and Virginias' own Taylor Meyn finds himself in third with 167.
A name we are sure to hear all season long is that of Carolina driver Rusty Greer. Greer again put down the fastest lap of the week with a blistering 15.572 second run.  Greer will again lead the Late Model Series points race at the end of the week with 367, giving him a relatively comfortable lead over Hubbell who checks in with 346 points).
Making the most starts this week was Benelux driver Yannick Van Broeck (39), while Alex Ciambrone topped all comers in the win column with a dozen trips to Victory Lane.
The NASCAR iRacing.com Late Model Tour travels to the west coast this week for a date with Toyota Speedway at Irwindale, California. While the usual host of Late Model drivers will make the long tow out west to compete at the ½ mile oval, look for an all-star lineup of names to make their first starts this week as the track usually plays host to a Who's Who of iRacers during its week on the schedule.
---
You may also like...
---