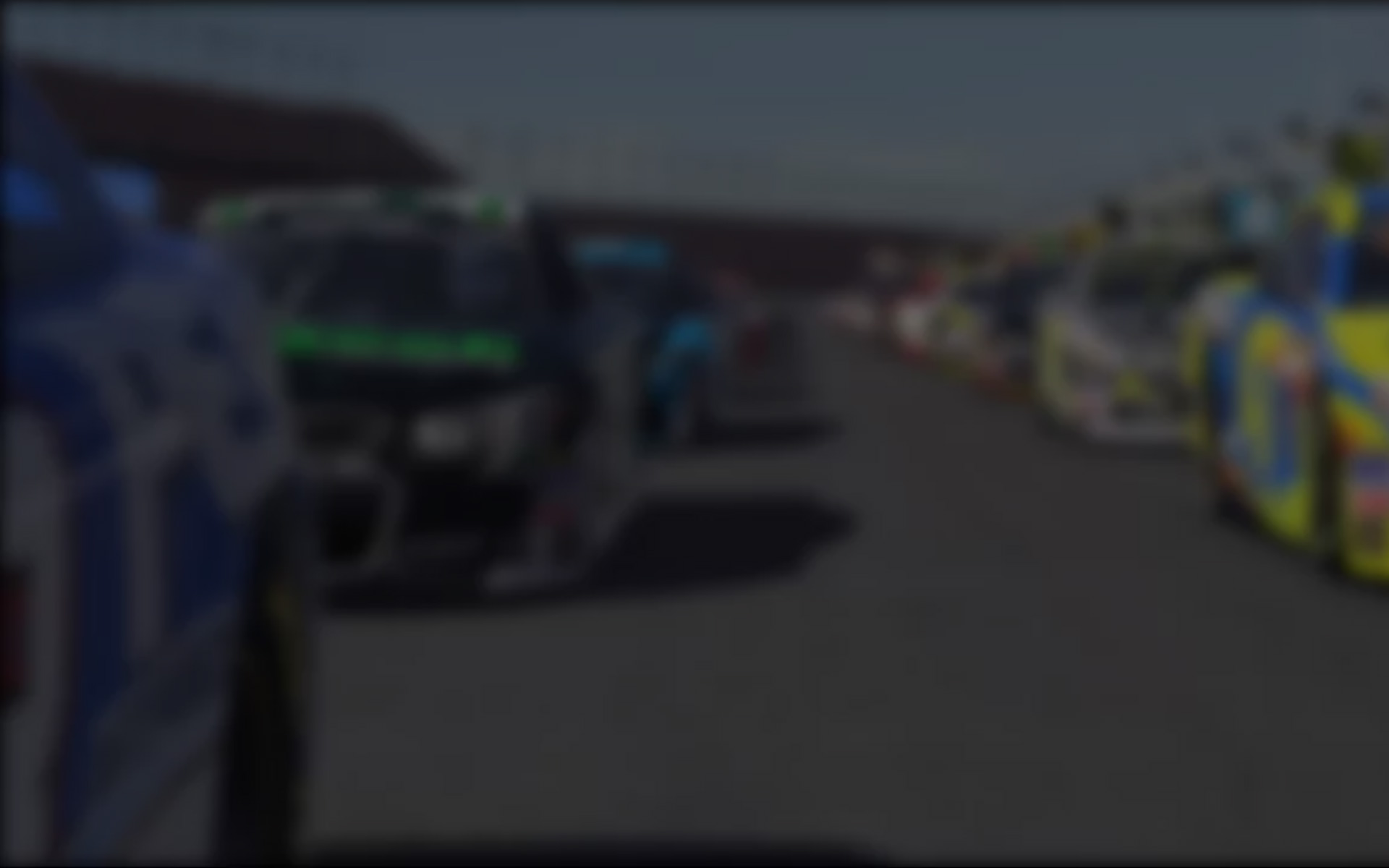 Charlotte Motor Speedway hosted Week Five of the iRacing.com Street Stock Series. Some 600 sim racers showed up at the North Carolina track to participate in at least one race on the ¼ mile legends oval, with 225 of them turning a lap in qualifying.
Weekly High Strength of Field
Last week's high Strength of Field race had an SoF of 2546, which was one of the lowest SoF's of the season. Cole Anderson (Midwest) started on the pole for the 50 lap race and lead every lap in route to a nine second victory. For his efforts, Anderson collected 153 points for the win. Mike Springer (California) finished in the second position and received 136 points, while third belonged to CJ LaVair (New York), who finished 9.8 seconds behind Anderson. Greg Hooks (Virginias) and Chad Cole (Midwest) rounded-out the top five and received 102 and 85 points respectively.
Weekly Standings
NASCAR iRacing.com Series World Championship regular Tyler Hudson (Mid-South) finished-off the week in the number one position in the weekly standings. Hudson won his only race attempt of the week, garnering 143 points for his efforts. David Hudson (Virginias) laid claim to the runner-up spot after also winning his only race of the week and finished just one point behind Tyler. In the third position was Mark McDowell, who ran two races with one win and 141 points for the week. Finishing in the fourth position was NASCAR iRacing.com Pro Series driver Paul Kusheba (Connecticut). Kusheba ran four races, with 3 wins and 141 points. Rounding-out the top five for the week was Dirk Teeter (Mid-South). Teeter won two of his five races with four top fives and added 139 points to  his name.
Season Standings
Once again, Maxime Paquette (Eastern Canada) sits on top of the season standings in the iRacing.com Street Stock Series, having increased his point total to 765 points at CMS. Hooks remained in the second position after boosting his point total to 704 points. Michael Vaughn (West) remains in the third position in the season standings. Vaughn increased his point total to 675 points. Kevin Moody (New York) remained in the fourth position after CMS. Moody's point total after Week Five was 649. Rounding out the Top Five was Nathan Smith (Mid-South). Smith jumped up into the top five after Week Five after raising his total to 623 points.
Weekly Qualifying
By week's end, Kusheba found himself atop the qualifying charts with a lap of 16.309s. Anderson finished the week in the second position with a top lap of 16.354s. Ralf Janiak (DE-AT-CH) finished the week in the third position after touring the 1/4 mile track in16.374s. Fourth for the week was Kalle Ruokola (Finland), who turned a 16.424 and David Morrison (Mid-South) completed the top five with a 16.426s lap.
The iRacing.com Street Stock Series travels to Oxford Plains Speedway for Week Six. Will Nick Ottinger (Carolina) make his presence known or will we see a new face at the top of the season standings? Find out next week on inRacingNews.
---
You may also like...
---