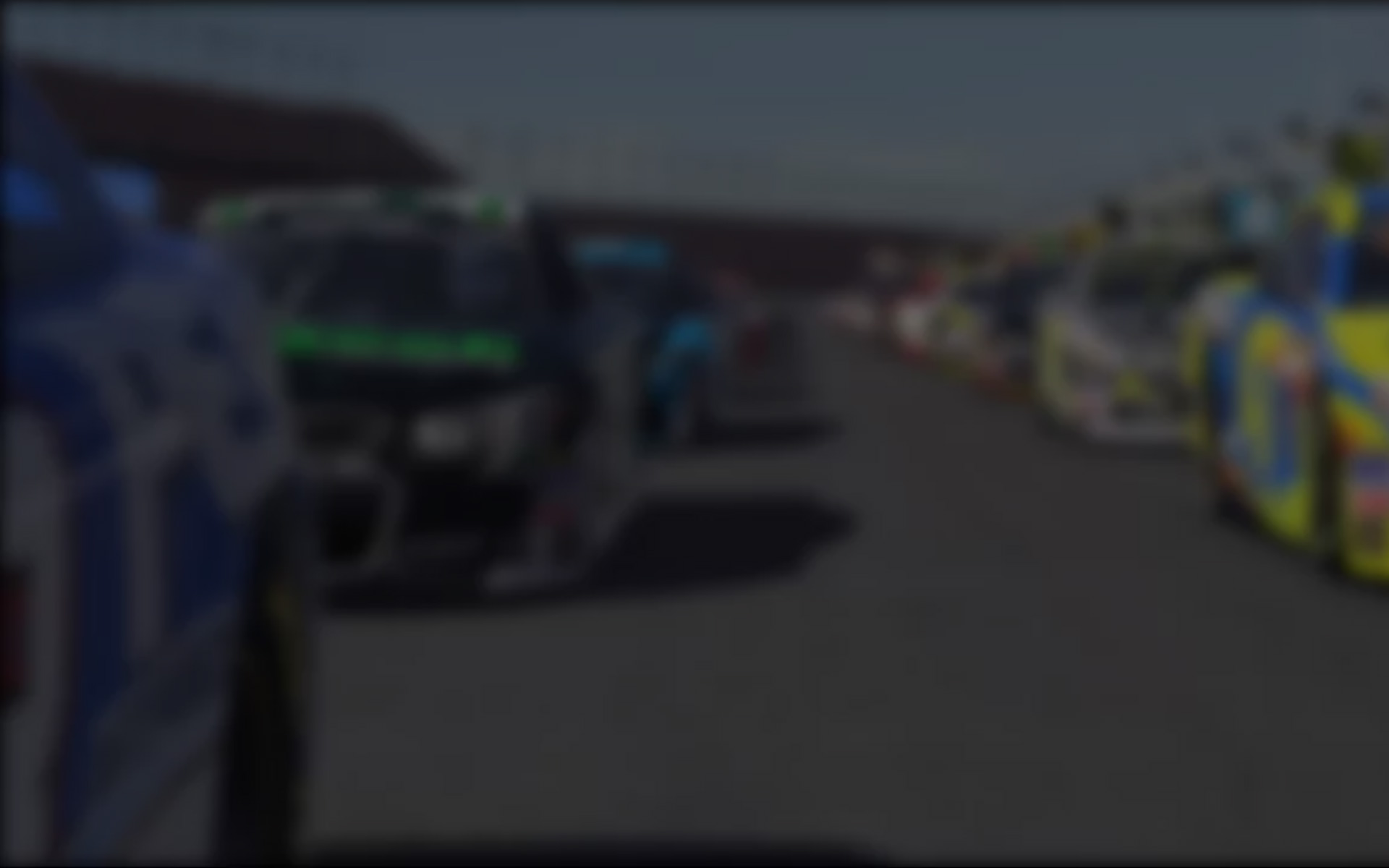 Week Four of the NASCAR iRacing.com Class A Series (NiCAS) took the haulers to Bristol, Tennessee for 130 laps under the lights at the famed Bristol Motor Speedway. Since the repave of Bristol, the preferred line has been right around the top in the top tier NASCAR series, and it is no different on iRacing.com. With the fast way around the top, this presents all kinds of problems for drivers needing to make passes or make up track position. This also adds extra emphasis on track position at a track where it was already vital.
A bit of a shake up this week, with the NASCAR iRacing.com Series World Championship (NiSWC) headed to Atlanta, many top drivers decided to sit out the trip to Bristol. This provided a huge opportunity for a Class A licensed driver to step up and steal the spotlight in a season dominated by Pro/NiSWC to this point.
Landon Huffman of Claremont, North Carolina made a huge statement at Bristol winning both races he started and locking up 326 huge points to propel himself into NASCAR iRacing.com Pro Series (NiPS) contention. Huffman won two races against very strong competition, the drop points for Huffman on the week were an impressive 324 points. Peter Bennett was in the talk for the NiPS last season, and he is in the thick of it again with a 314 point effort week four at Bristol, with Jarl Teien rounding out the top three. Malik Ray was fourth with a still impressive 302 points while former NiSWC driver Jason Burstein rounded out the top five
Scott Austin of Michigan was one driver that took a liking to the competitive nature of Bristol, competing in seventeen races. Austin Compiled three wins and six top fives in his seventeen starts. The most wins on the week goes to Shane Walters who won half of his ten races, leading a total of 536 laps in the process. A total of 408 drivers tried to take advantage of a week where many NiSWC drivers sat out, allowing many new faces to get the spotlight.
Next week for the NiCAS it is on to Atlanta Motor Speedway where the pavement is aging under the hot Georgia sun. AMS is notorious for very loose racecars, making it a nightmare for drivers who need a snug feel from their chassis. Grip is hard to come by, no matter what racing groove you choose, but that is what makes AMS a favorite among many drivers on the circuit. Be sure to check back at inRacingnews next week for a full recap on the high speed action of Atlanta Motor Speedway.
---
You may also like...
---