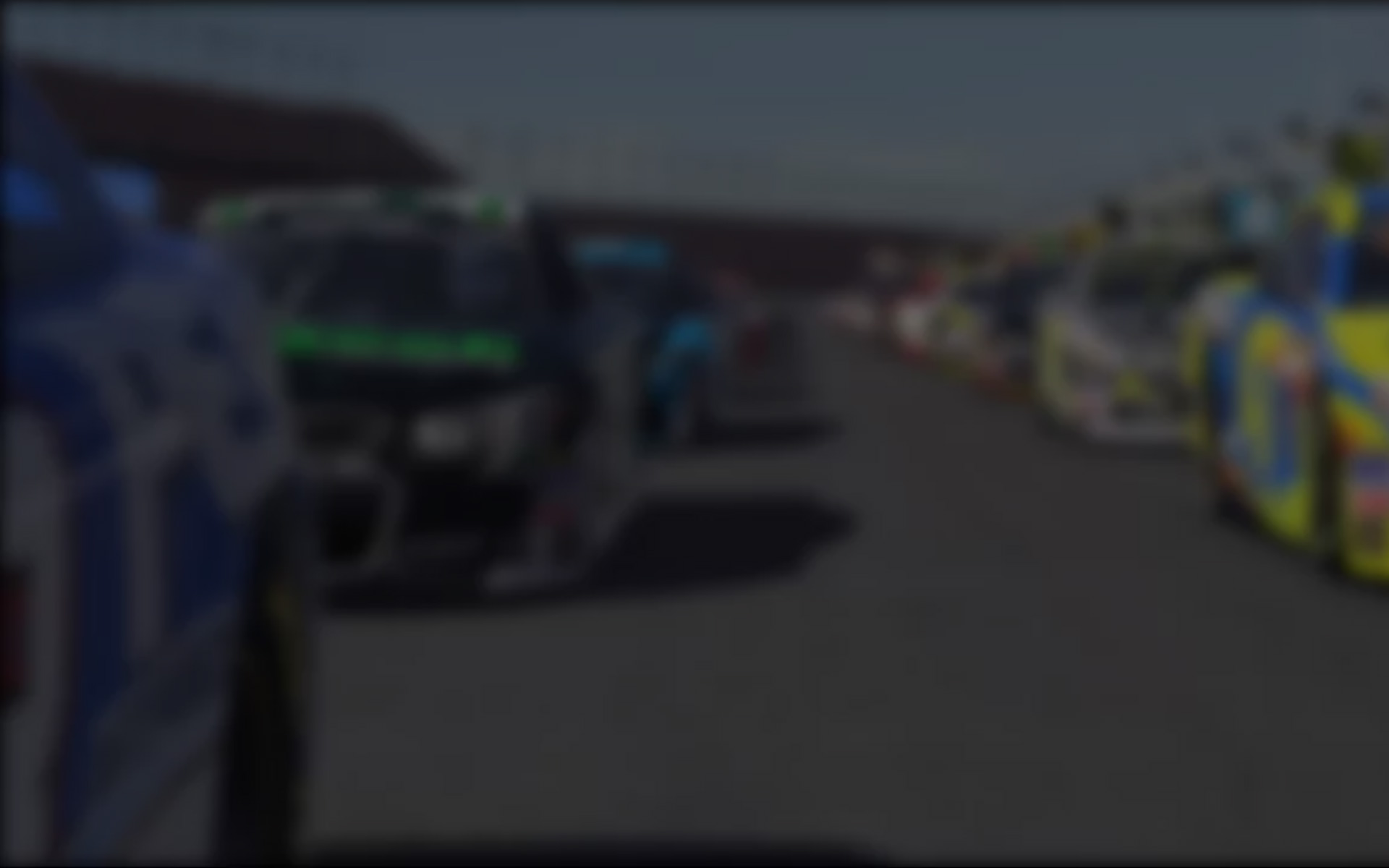 Week 12 of the NASCAR iRacing.com Class C Series pays a visit to Chicagoland Speedway for 70 laps of high speed action around the 1.5-mile speedway. Over 700 sim racers partisicpated in at least one event during the seven days of online racing, but after the smoke settled, a familiar face to victory lane emerged to claim the top spot for the week.
Kenny Humpe (Ohio) made an incredible 24 starts during the week, earning top five finishes in 23, and claiming 18 victories, all while earning 185 championship points. Kollin Keister (Atlantic) ended the week in the second position, earning 182 points after starting 12 races throughout the week. Nicholas Goertzen (Canada) made two starts during the week, claiming one victory, and netting 178 total points. Tom Moustakas (New York) took the green flag three times in his Moustakas Speed Silverado, earning two wins and earning 175 points. Matt Whitten (Virginias) ended the week in a tie with Moustakas for fourth overall, each earning 175 points.
To go along with his fourth place effort in the weekly standings, Moustakas set the fastest overall qualifying time for the week with a 31.152 second lap time. Keister was second with a 31.179, followed in third by Dustin Lengert (Canada), Keith Elliott (Canada) in fourth, and rounding out the top five was Arthur Lucas (Virginias).
After 12 tough weeks behind the wheel, a new champion is now crowned in the NiCCS. Steven Eszenyi (Connecticut) took home top honors by 22 points over Carl Taylor (Mid-South). Moustakas ended the season in the third position and filling out the remainder of the top five was Keith Elliott and Rob Pendleton (Midwest)
Season Two beings up in New England as the sim racers look to tackle the fun but tough New Hampshire Motor Speedway.
---
You may also like...
---