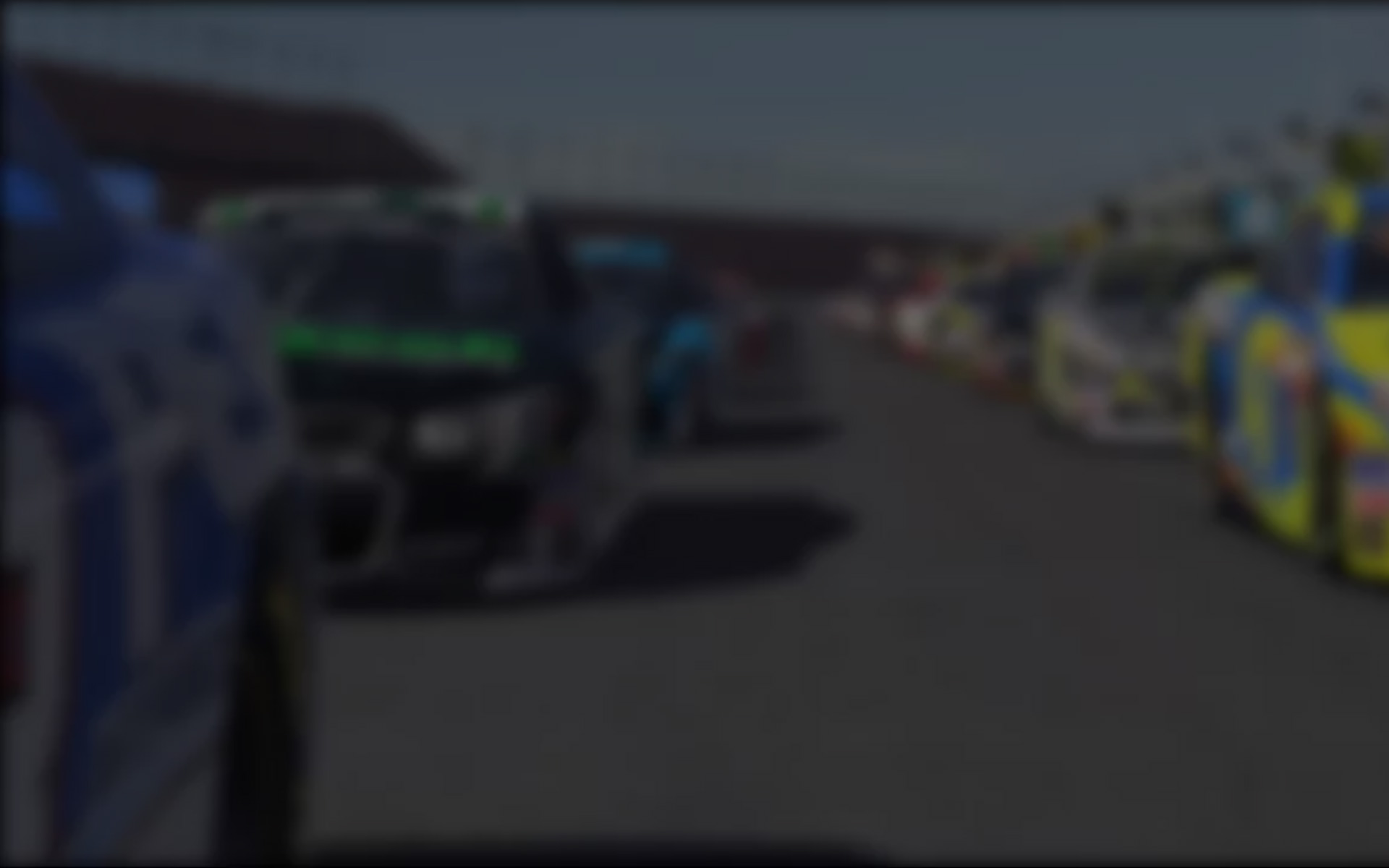 July 12th, 2016 by Jonny Simon; French translation (below) by Renaud LACROIX)
Five time champion Greger Huttu returned to the top step of the podium for the first time since Round Six of the 2016 iRacing World Championship Grand Prix Series Watkins Glen, taking his 55th career win in the series at Twin Ring Motegi. Coanda Simsport's Martin Krönke saw his three race win streak come to an abrupt end when he encountered several issues with his McLaren MP4-30 throughout the event.  However the German managed to salvage second place ahead of Huttu's Team Redline teammate Olli Pahkala, who rounded-out the podium.
Twin Ring Motegi is the first of two consecutive Japanese rounds on the calendar, comprised of mostly medium to slow speed corners with minor camber at a few turns and 30.4m worth of elevation change. The best overtaking points on the circuit are at turns 1, 2, 10 and, after the long back straight, turn 11. However, the sim racers were more than brave in front of the virtual Japanese fans as brilliant action was displayed throughout the circuit.
Radicals Online teammates Kazuki Oomishima and Yuta Saito were certainly aiming for a strong result at their home round in front of their passionate virtual crowd; however Saito was unable to race.
All eyes were initially on Huttu's qualifying performance: The Finn had not started on pole since Round Five at Monza and this was part of the reason for his lack of race wins in 2016, the other being the management of a liquid substance also known as fuel, which proved disastrous for the Team Redline driver when he ran out of it at Silverstone.  Huttu however claimed pole at Twin Ring Motegi and was the only driver into the 1:22 bracket, joined on the front row by title rival Krönke.
The red lights disappeared for the start of the event and Huttu kept the lead from Krönke on the 270m run down to Turn 1.  The clean side of the grid provided a significant benefit for Aleksi Uusi-Jaakkola and Patrik Holzmann (who started third and fifth respectively), yet only Holzmann was able to capitalise as he jumped ahead of Pahkala who started from P4.
A one stop race was the logical strategy for most of the leaders, as a second pit stop would require overtaking at a track where only the skilful were able to make their way up through the field. Krönke was able to stay within a couple of seconds of Huttu in the early laps before (undisclosed) issues later in the stint cost the German several seconds per lap, enabling Huttu to break away in the lead. Pahkala caught and got himself past Holzmann on track and later jumped teammate Uusi-Jaakkola after the pit-stop phase, while several battles took place throughout the mid pack.
Huttu crossed the line and claimed an impressive grand slam victory by taking pole, fastest lap, win and leading every lap of the event.  Krönke's issues were initially resolved after the first pit stop; however they came back to haunt the championship leader in the second stint. The Coanda Simsport driver just managed to cross the line ahead of Pahkala, who rounded-out the podium.
Uusi-Jaakkola and Holzmann both returned to the series after a short hiatus on both their seasons, coming home in fourth and fifth respectively. ineX Racing's Joni Törmälä secured sixth place ahead of Apex Racing UK's Graham Carroll. Martti Pietilä was unable to replicate his podium finish from Imola three weeks ago, but nevertheless crossed the line eighth ahead of Ilkka Haapala while Andre Böttcher rounded out the top 10.
A regular presence on the podium, Mitchell DeJong was surprisingly off the pace in qualifying, starting a lowly 18th.  However the American climbed his way back to 11th as the Coanda Simsport team struggled at Motegi this round. Oomishima came home in 14th at his home event, rear-ending Alex Simpson's McLaren early in the event and suffering costly damage as a result.
With his return to the top step of the podium, Huttu (348) reduced Krönke's championship advantage to just 15 points.  However the two remain well ahead of Pahkala who currently sits third in the championship on 281 points.
Round 11 of the iRacing World Championship Grand Prix Series will take place in two weeks' time at the Okayama International Circuit (formerly known as TI Circuit Aida) with 83 laps on tap. The sim racing action begins at 1:30PM GMT on Saturday, July 23 on RaceSpot TV, streaming live on iRacing Live.
Retour au sommet pour Huttu sur le Twin Ring de Motegi
traduction par Renaud LACROIX
A Motegi, le quintuple champion Greger Huttu est remonté sur la plus haute marche du podium pour la première fois depuis la sixième épreuve de la saison 2016 d'iRacing World Championship Grand Prix Series, à Watkins Glen, remportant ainsi sa 55è victoire en carrière. La série de victoires de Martin Krönke, le pilote du Coanda Simsport, s'est arrêtée brutalement après plusieurs problèmes avec sa McLaren MP4-30 tout au long de la course. Cependant, l'Allemand est parvenu à sauver une deuxième place devant Olli Pahkala, le coéquipier de Huttu dans la Team Redline.
Le Twin Ring de Motegi est le premier de deux circuits japonais consécutifs sur le calendrier, avec une majorité de virages lents ou moyennement rapides, une inclinaison faible sur certains virages et 30,4 m de dénivelé. Les meilleures zones de dépassement sont les virages 1, 2, 10 et, après la longue ligne droite arrière, le virage 11. Néanmoins, les pilotes ont été plus que courageux devant les fans japonais virtuels en mettant de l'action partout sur le tracé.
Kazuki Oomishima et Yuta Saito, les coéquipiers de Radicals Online, visaient certainement un beau résultat sur leur terrain, devant leur public virtuel. Malheureusement Saito n'a pas pu participer à la course.
Tous les yeux étaient tournés vers Huttu, en pole position. Le Finlandais n'était pas parti de la première place depuis la cinquième épreuve, à Monza, ce qui était partiellement la cause de son manque de victoire en 2016, l'autre raison étant la gestion de la consommation catastrophique pour le pilote de la Team Redline qui était tombé en panne d'essence à Silverstone. Huttu décrochait quand même la pole sur le Twin Ring de Motegi et était le seul à tourner en 1'22, accompagné sur la première ligne par Krönke, son rival pour le titre.
A l'extinction des feux rouges, Huttu conservait la tête sur Krönke après les 270 m qui menaient au premier virage. Le côté propre de la piste profitait à Aleksi uursi-Jaakola et Patrick Holzman, partis respectivement 3è et 5è, mais seul Holzmann capitalisait sur cet avantage et passait Pahkala, 4è sur la grille.
Une stratégie à un seul arrêt était le choix logique pour la plupart des leaders car un second ravitaillement les aurait obligés à effectuer des dépassements sur un tracé où seuls les plus talentueux réussissent à se frayer un passage dans le peloton. Krönke parvenait à rester à moins de deux secondes de Huttu dans les premiers tours avant qu'un problème de nature indéterminée ne coûte à l'Allemand plusieurs secondes par tour, permettant à Huttu de s'échapper. Pahkala rattrapait et passait Holzmann sur la piste, puis gagnait une position supplémentaire sur son coéquipier, Uusi-Jaakola, après le cycle de ravitaillement, tandis que plusieurs batailles avaient lieu au milieu du peloton.
Huttu passait la ligne et enregistrait un impressionnant grand chelem avec la pole, le meilleur tout en course, la victoire et tous les tours menés. Les problèmes de Krönke étaient résolus après le premier ravitaillement, mais revenaient hanter le leader du championnat dans le second relais. Le pilote de la Coanda Simsport parvenait juste à passer la ligne devant Pahkala qui terminait sur le podium.
Uusi-Jaakkola et Holzmann retrouvaient le championnat après un court hiatus dans leur saison, finissant respectivement 4è et 5è. Joni Törmälä, le pilote d'ineX Racing, assurait une sixième place devant Graham Carroll (Apex Racing UK). Martti Pietilä ne répétait pas son podium d'Imola, trois semaines plus tôt, mais passait néanmoins la ligne en huitième position, devant Ilkka Haapala, alors qu'Andre Böttcher complétait le top 10.
Habituellement sur le podium, Mitchell DeJong était étonnamment loin sur la grille, en 18è position. L'Américain remontait quand même 11è à l'issue d'une course difficile pour l'écurie Coanda Simsport à Motegi. Oomishima repartait avec une 14è place après avoir percuté la McLaren d'Alex Simpson en début d'épreuve et endommagé sa voiture.
En remontant sur la plus haute marche du podium, Huttu (348) a réduit l'avance de Krönke à seulement 15 points au championnat. Les deux pilotes restent cependant loin devant Pahkala qui tient la 3è place avec 281 points.
---
You may also like...
---