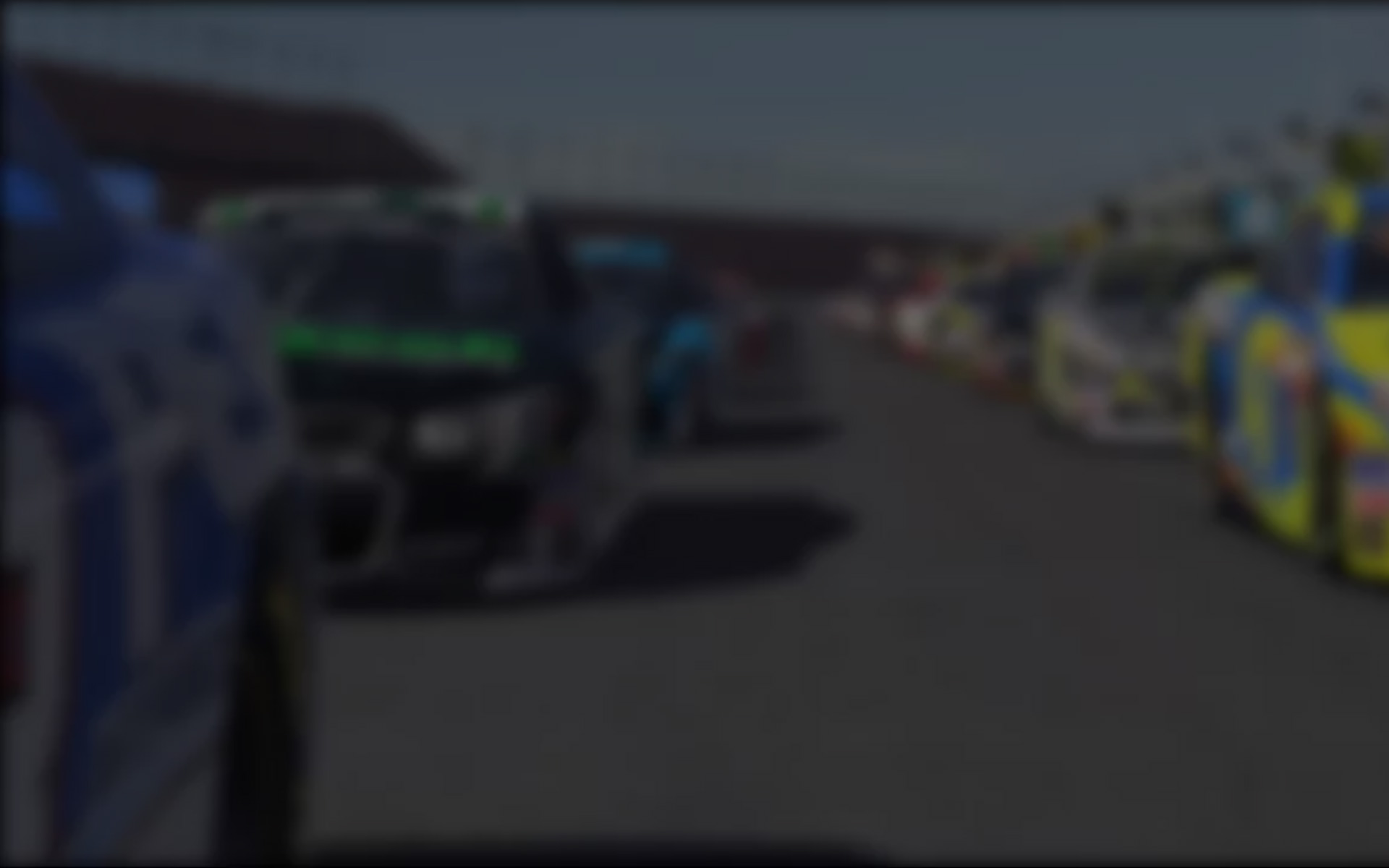 In a thrilling 52 laps around the digital Sebring International Raceway, Greger Huttu continued his racing-renaissance along with his charge towards a possible 2012 iRacing.com Grand Prix World Championship Series title. Absorbing relentless pressure from reigning champion Hugo Luis, Huttu was faultless in his pole-to-flag victory, one that sees him take a big lead in the standings table.
Starting from pole-position following a qualifying lap of 1:28.184, Huttu made a clean getaway as the lights went out, to lead My3id's Hugo Luis through the bumpy Turn One, and maintain their one-two positions. Locked together by a gap that barely touched a second, the two champions played-out a nose to tail ballet, as they broke clear of third placed Luke McLean, and then headed to pit-road for the first time.  Whilst Luis pulled in for service on Lap 21, Huttu elected to stop one-circuit later, which was enough for the Finn to extend his lead to four-seconds by the time he'd taken fuel and tyres.
"My start was good this time and I held the lead on the first lap," Huttu explained. "From there it was just about trying to break away from the guys behind. Hugo stayed within a second all throughout the stint but I got a bit of a gap by pitting one lap later than him. I was able to increase the lead to around four-seconds but then suffered more from traffic and lost a couple of seconds."
"It's great to get a win from what was a tough race!" — Greger Huttu
Undeterred by the seemingly daunting margin, Luis unleashed a string of qualifying-style laps, then took advantage of traffic to close the gap to Huttu by the time the pair entered pit lane together for their final scheduled stops on Lap 37.  Leaving pit-lane in the same style and positions they entered, 'normal service' was resumed as Luis searched for a way around Huttu for the remaining 15 laps. But despite staying within the leader's wake until the chequered flag, the Brazilian was unable to find a way past or force an error, as the Team Redline principle scored his third win of the 2012 iGPSWC.
"I was within a second from Greger for most part of the race, trying to do my best to decrease the gap to him and put some pressure on," Luis summarised. "But it stayed like that for the whole race.  I could decrease the gap in the very last laps and was on his gearbox in the last lap but it would not be enough to attempt a pass. That was a great finish!"
Huttu, who could only muster a fifth place finish on the concrete of Sebring in 2011, was in agreement with his rival.
"It's great to get a win from what was a tough race!" he said.  "Hugo was close behind all through it but I managed to drive a smooth race and avoid making mistakes.
"We made our second stops on the same lap so from there I just had to make sure not to make any mistakes because it's almost impossible to overtake otherwise. Happy with the clean race I did to get the win and an awesome result for the team as well with four of us in the top-five!"
"That was a great finish!" — Hugo Luis
Indeed it was a good day for Team Redline.  Luke McLean's second podium finish of the season was far from a comfortable run to third spot, the same position he gridded. For most of the 52 lap race, the Australian had his mirrors filled with the virtual Williams-Toyota FW31 of his Redline team-mate, Atze Kerkhof, with the only respite coming during his second stint. But even that proved to be short lived, as Kerkhof reeled-in the sister car by the time they both headed to the pits for the final time. Holding his nerve for the closing stages, McLean managed a two-second gap to the Dutchman, and secured his podium finish at the line.
"I got a solid start and followed Hugo for the first few laps and was actually quite comfortable," McLean said. "But like last season I had some big moments with the curbs which totally screwed my rhythm, and this happened sporadically throughout the race. Apart from that, during clean laps my pace was decent relative to Greger, Hugo and Atze [Kerkhof] so I am happy to come out alive with a podium."
Although Ben Cornett struggled with a heavy fuel load in the early stages of the race, the Australian bounced back in the latter stages to convert his ninth on the grid to a top-five finish, ahead of Western Wolves Racing's Jake Stergios. By the time Cornett had exited the pits on Lap 24, he had worked his Team Redline Williams-Toyota FW31 into eighth and was greeted with a relatively 'traffic free' Sebring International ahead of him. Using the clean air to his advantage, Cornett increased his margin over Stergios to two-seconds by the time they completed their second pit stops. Whilst Stergios brought the gap down in the closing stages, the American ran out of laps and Cornett secured fifth, with one-second in his pocket.
Orion Racing's Roland Ehnström may have dropped two-places from his top-five starting position, but it could have been worse as he survived a Lap 18 collision with Andre Boettcher and a rally-cross trip around Turn One.  After taking repairs a couple of laps later, the Swede worked his way from twelfth to eighth by the time he'd made a second scheduled visit to the pits.  As the race reached its closing stages, Ehnström caught up to Radical Racing's Blake Townend and in a pass that ran from Turn 17 all the way to Turn One, secured the seventh spot with five laps remaining.
By hanging-on Ehnström's coat-tails for most of the 52 lap race, My3id's Martin Kronke transformed his ninth row start into a ninth place finish, four seconds ahead of Radical's Samuel Libeert.
With four rounds of the iRacing.com Grand Prix World Championship Series complete, Huttu enjoys a commanding 42 point lead over My3id's Hugo Luis, who has 143 to his name. With no 'dropped' results this season, it's still all to play for, especially Luke McLean occupying third in the Championship on 113 points, 11 more than Jaroslav Honzik, who drops to fourth following his eleventh place finish at Sebring.
Round Five of the championship heads to iRacing's digital rendition of Okayama International on April 29, with full coverage on iRacing Live.
---
You may also like...
---