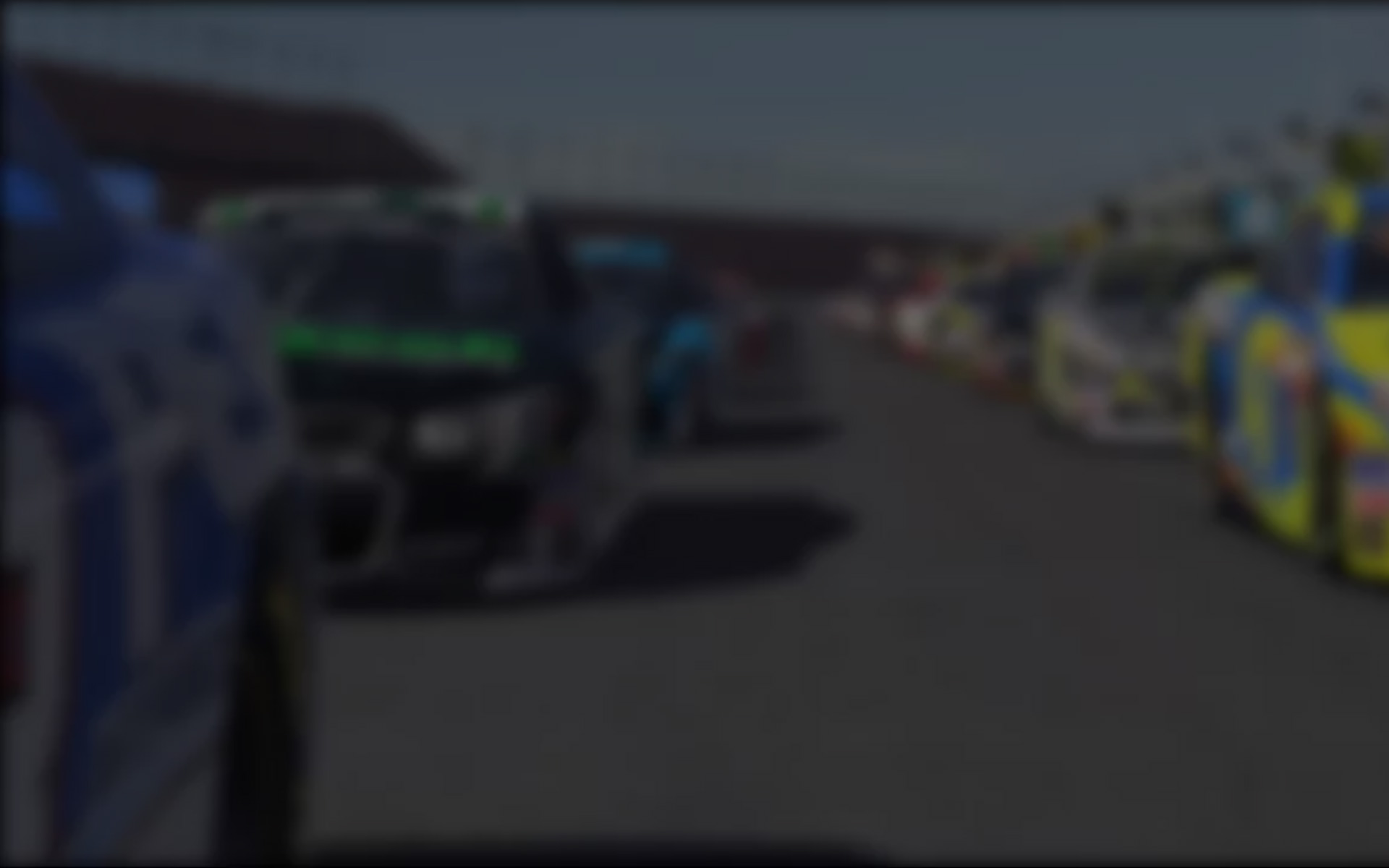 The 2014 iRacing.com World Championship Grand Prix Series started off in unprecedented fashion, with four winners in four races. Since that point, the series has all been about one driver, namely three time champion and Fanatec Team Redline driver Greger Huttu. At Silverstone, he was able to achieve a feat almost considered impossible considering the level of competition, completing a run to five wins in a row.
Qualifying for the event saw an all Glacier Racing lockout of the front row, with Aleksi Ussi-Jaakkola claiming pole position from team mate Olli Pahkala. Huttu improved on his recent qualifying performances, lining up third, with Foracer 3id Motorsports driver Martin Krönke in fourth. Hugo Luis had a disastrous qualifying, almost spinning off on his fast lap at Club Corner, and would only be classified in the seventh position. For a driver desperately needing a win, this was not what he would have hoped for, and this would put him on the back foot for the race.
33 drivers qualified, however only 32 would take the start, as the Radicals' SteelSeries driver of Jeremy Bouteloup was unable to make the grid. On the race start, Huttu was able to get alongside Pahkala from the line, but was unable to make the move into Turn 1. All drivers were able to get through the first lap unscathed, though Paolo Muia (R On3 Racing) spun at Beckets, but avoided contact with other drivers and damage to his car. VRacing ineX Racing driver Jake Stergios had a blistering start from 13th and moved into the top 10 by the second lap.
Although Jaakkola gapped Pahkala by 1.5 second by the end of the first lap, he went wide at Stowe corner in lap 2 trying to extend his advantage. This allowed Pahkala the opportunity to briefly close the gap, though it would be dramatically extended over the coming laps. Behind, IL Racing's Rocco Barone was clinging to Huttu's rear wing, having made his way past Krönke and into a degree of clean air. Luis and Stergios had a good battle going until lap 6, when the two briefly made contact into Chapel corner. This pushed Luis off the racetrack, and it seemed from here he had some damage that impeded his forward progress. Once again, the Brazilian driver suffered issues that would hurt his chance of claiming a podium, and whilst the contact was no more than a racing incident, the damage was much longer lasting that just this race.
Jaakkola's early pace came at a price, as although he was able to open up a 14 second lead, he made his first pitstop far before the half way point of the race. A 9.8 second stop made the message clear: he was on the 'alternate' two stop strategy, marking the first time all season a front runner had tried the strategy. With Pahkala staying out, it seemed as though the intention was that by splitting the team strategy, one of the drivers would have a chance of beating Huttu overall. Speaking of whom, for 20 laps, the gap between Pahkala and Huttu remained at 3.8 seconds, though it was Pahkala who pitted first.
The 'overcut' strategy has been the winning ticket all season, and by staying out a further three laps before pitting, Huttu was able rejoin ahead of Pahkala. With Jaakkola on the alternate strategy, he would retake the race lead, but as the laps ticked on, it became more and more apparent the extra stop would cost him any chance of taking victory. When he did finally make his stop, he would roll back out of pit road outside of the top five. One driver who stood out during this round of stops was Barone who, despite falling back by a few seconds, was still scored in third position, showing once again how the smaller teams are able to hold their own in the 2014 campaign. Krönke in fourth was much faster in the final third of the race however, and would close to within a couple of seconds of the Italian.
Coming into the last 10 laps, there were still plenty of battles on track. Krönke was reeling-in Barone and, in turn, was being caught by Jaakkola in the overall scrap for third position. Enzo Bonito had the struggling Luis in his sights, and a great battle remained between Robin Friskopps (SimRoom ineX Racing), and Ilkka Haapala (Orion Racing).
The story out front was all about Huttu however, once again showing the pure mid-race speed that has defined his season, and being able to once again come out on top. It's the second year in succession Huttu has won five races on the trot after being involved in a close battle in the opening rounds and, heading into the mid-season break, the championship leader will be well aware of his accomplishment.
Pahkala was classified in the second position at the checkered flag, with Barone rounding off the podium, and winning the RaceSpot TV driver of the race.  Krönke was forced to settle for fourth ahead of Uusi Jaakkola, with Luis coming home sixth just ahead of Bonito.  Stergios, Andre Boettcher and Mogar Filho completed the top ten with Isaac Price and Alex Simpson P11 and P12, respectively, and Friskopps pipping Haapala for thirteenth. Although an impressive 17 cars finished on the lead lap, a number of drivers were left expecting more from the event. Luis was of course the most notable, but a host of drivers from the ineX, Radicals, Ronin Racing and Glacier stables had races they would like to forget.
The win leaves Huttu well clear in the championship heading into the summer break. Luis will be hoping the extended gap to the next race will bring new form to himself and his team, in order to avoid having the championship run away from him once again. The Glacier Racing duo will seek to recharge their batteries and again get to winning ways and ineX Racing — along with the rest of the pack — will be looking to cause a surprise, and perhaps even an upset.
RaceSpot TV's coverage of the second portion of the season will kick off on July 19th from Twin Ring Motegi. Look out for their mid season review coming soon on their YouTube page, and on iRacing News.
---
You may also like...
---