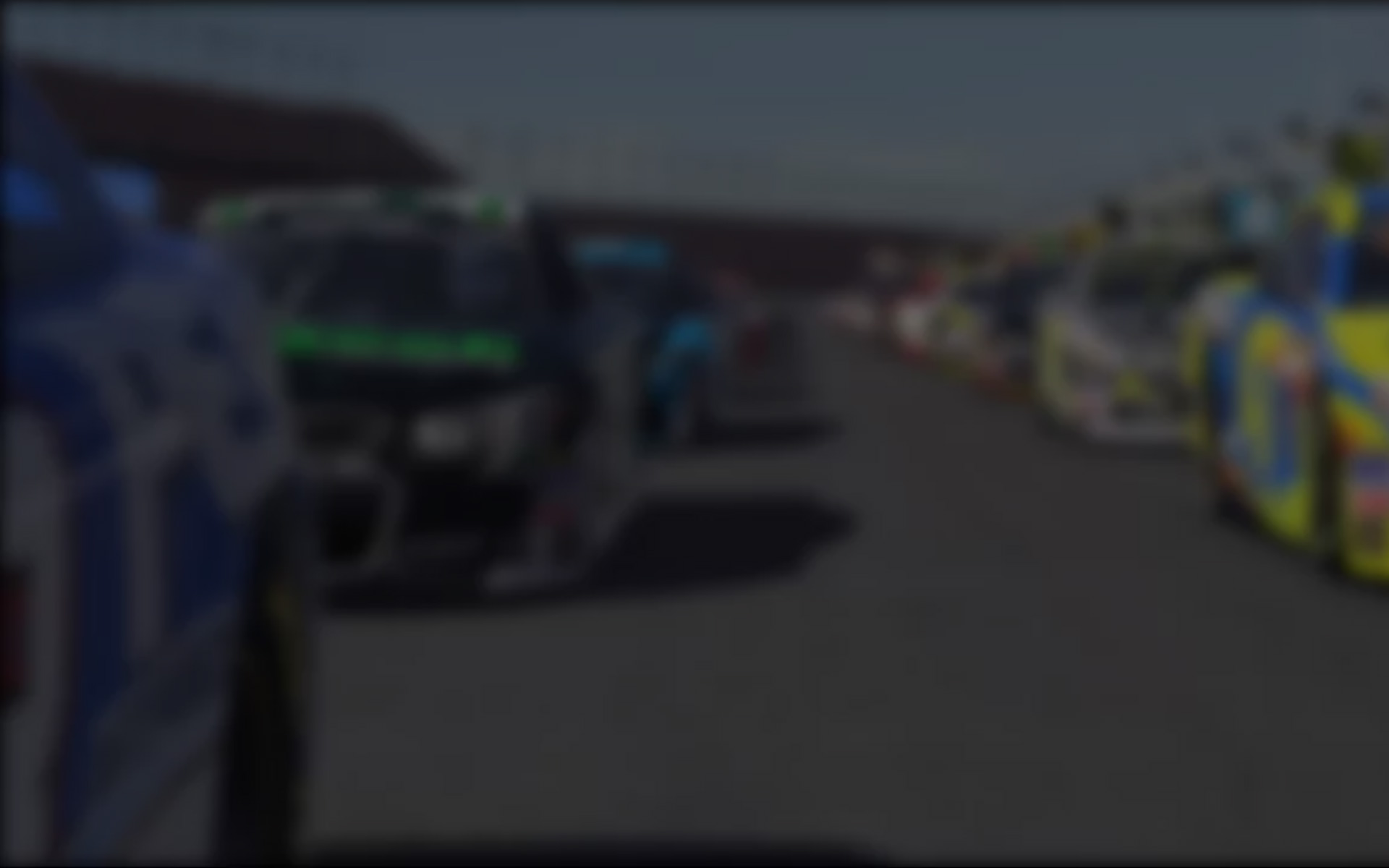 September 21st, 2010 by DavidP
With the inaugural iRacing World Championship Road Racing crown safely tucked into his kit-bag, Greger Huttu's flag-to-flag victory on the Watkins Glen's classic boot configuration reaffirmed his status as the global leader in sim-racing. Having returned to his native Finland following a recent trip to the United States, Huttu was back on familiar ground, with familiar equipment, and securing familiar results, with his fifteenth win online racing win of the season.
The Scandinavian bested Shawn Purdy by a slender .014s in a spirited battle for the pole position, with Illka Haapala, Darren Marsh and Dion Vergers all within a half second of the fast time.  After timing his start to perfection, however, the Team Redline racer made a clean break at the green flag to establish an un-pressurised lead.
It's nice to be back!" enthused Huttu.
"I was really happy with my qualifying effort for this race. I almost did a PB and just managed to beat Shawn for the pole. That was important because our race pace was similar. My first stint was really good as well, I was able to lap at a similar pace to what I had done offline and I also did consistent lap times. Shawn's pace was hot so I had to push hard but still only pulled away by a tenth or so, a bit more on some laps.
"We both did our first pit stops on Lap 18 and after that the gap increased more. I thought I wasn't pushing as hard as on the first run but the lap times were quite good with the lower fuel load. The last run was similar to most previous races, it was just about running smooth and not doing anything stupid."
After trading provisional pole position with Huttu throughout the qualifying session, Shawn Purdy did all he could to hang onto the coat-tails of the new champion for the 50 lap race.
"Qually went really well for me," shared the Orion Race Team driver. "Once I saw the time Greger laid down which was a high .6 at first I knew I could beat that so pushed for everything I could get. Ran a little wide in the second to last turn and did a .600 which took pole for all of about five seconds as Greger ran his .556. So I went back out for one more attempt and did a .570.
It wasn't a perfect lap but I was pretty happy with it.
"My start wasn't really that great being in second, and I got a little sideways in the Esses as the tire pressures were kind of low, Ilkka [Haapala] got into a bit of a battle with Darren[Marsh] so I was able to focus on pushing to stay with Greger.  Really, did the best I could in the first stint and was only about four seconds down to him at that point. I lost two full seconds on my out lap [after the pit stop] because of the tire pressures again being very low, and I didn't warm them up a bit on the long straight which I should have. Greger really put on some impressive pace in this stint so it was difficult to do much after that."
Following his Orion Racing team-mate home by six seconds, Illka Haapala completed the podium finishers and further tightened his grip on the third and final prize-paying championship spot.
"My strategy going into this race was just to finish fairly high and get good points for the championship," explained the Scandinavian. "I got a pretty good start and went side by side with Shawn into Turn One. Approaching the Esses I lifted a bit to let him slot in in front of me; that allowed Darren to get a run on me into Carousel, which wasn't part of the plan. Again I took the safer option and backed off and a few laps later I managed to return the favour in the same corner. After I was third again, Greger and Shawn had already opened a fairly big gap. Catching them seemed very tough if not impossible at that point, so I just settled into a nice comfortable rhythm."
Dion Vergers battled his way to fourth, his best finish of the season so far.
"I ended up trying to get Darren [Marsh] to watch his mirrors so he'd hopefully loose draft on Ilkka faster," Vergers told inRacingNews. "As long as he still had a slipstream it seemed it would be tough for me to pass him. When he finally lost the draft I was able to get close enough to try and outbreak him into the loop. Only at Turn Seven I finally got my car in front due to a better run out of Six. I managed to sneak away a bit and pull a three second gap before my first pit-stop; however Darren went a couple laps further, and with me not doing so great on my out laps he managed to sneak back in front after his stop; only barely though, since I managed to get a tow from him exiting the pits and managed to sneak by again going into the Loop, on tyres which probably felt better then his at that time. After this it was pacing again and fortunately I could go fast enough to stay in front."
Marsh's fifth place finish proved to be especially rewarding for the Australian as he struggled from the effect of last minute set-up changes.
"Very happy with fifth, but obviously I would have preferred to finish ahead of Dion with him so close in the points." the Sydney based driver wrote this week. "Changing gearing five mins before the race. Great plan! What I ended up with just didn't work as well.
The car was sluggish through a few corners so I led a choo-choo train for a while there.
"I went two laps longer than Dion which got me back in front at the first stop, but with him on warm tyres there wasn't anything I could do to stay there. I pushed as hard as I could but he was about .2 faster and slowly built a gap."
Maintaining his form of top ten finishes in all three of his races, Aleksi Elomaa weaved his past Martin Macjon, Peter Read and Ian Lake in the opening laps to occupy his sixth spot to the chequered flag. After battling for position with Marc Payne for the majority of the 50 lap race, Ray Alfalla claimed seventh spot, ahead of Lake, Bryan Heitkotter and Macjon. The aforementioned Payne looked set to secure his best finish of the season but, just when the Californian was bringing his Dallara around the final few corners of the last lap, he crawled to a stop, out of fuel, dropping the InsideSimRacing-sponsored driver to eighteenth spot.
The penultimate round of the iWCRR Championship is set for Philip Island in two weeks time and with Huttu's title already sealed, the Finn will be looking to take his fifteenth win of the season. Absent for Rounds 15 & 16, Richard Towler is far from secure in his bid for second in the championship as Haapala will be looking to narrow the 131 point gap to the Englishman. Just 53 points behind Haapala, Orion team-mate Purdy is still in the hunt for a top three finish as the series heads Down Under.
---
You may also like...
---