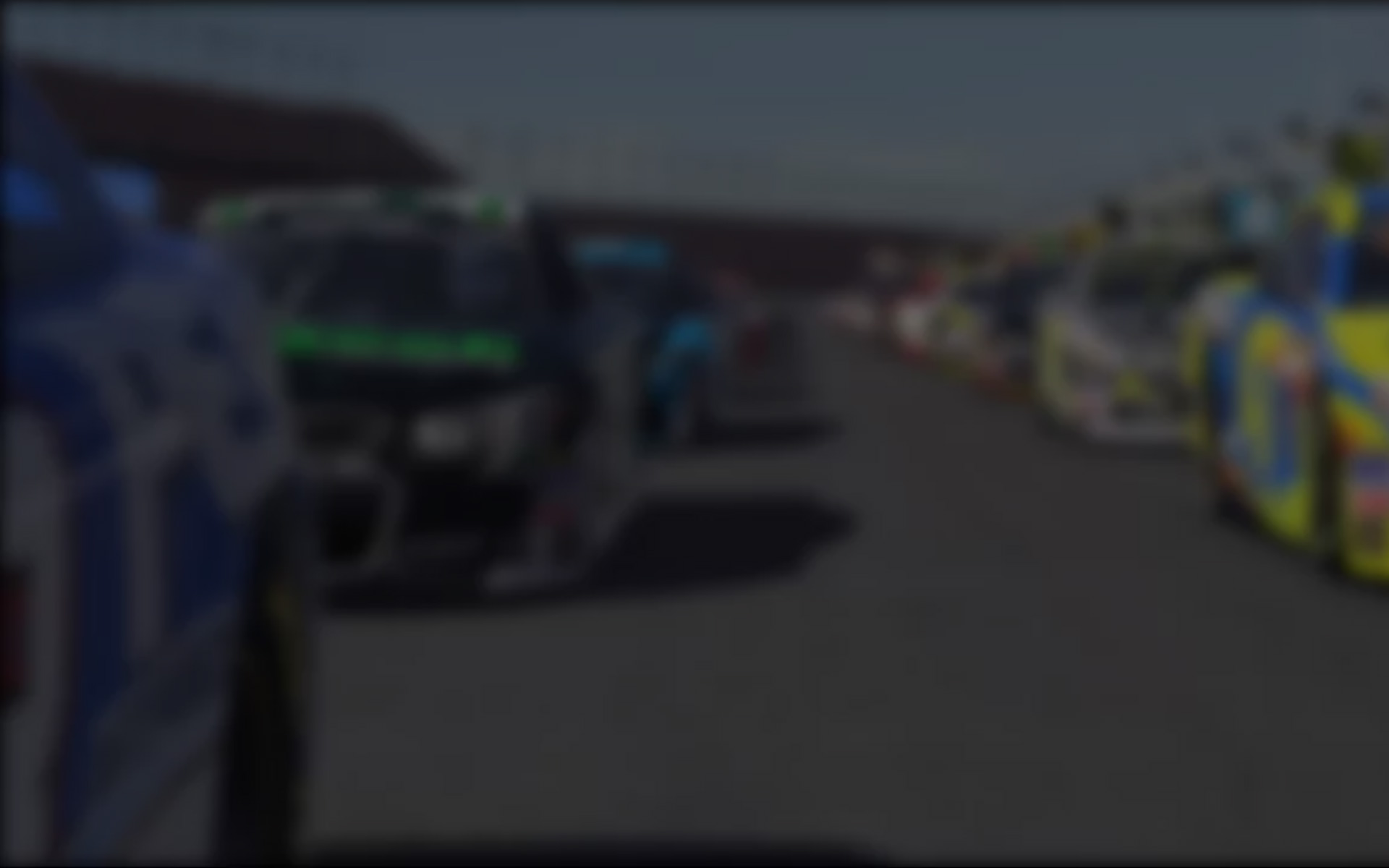 Continuing his relentless charge towards the inaugural iRacing Drivers World Championship Road Racing (iDWCRR) title, Greger Huttu collected his 11th win of the season at Mosport International Raceway on Saturday.  For those keeping score that makes 11 pole positions and 11 victories from 11 starts for the Finnish sim racer, who now leads the standings table by more than 200 points.
The Finn's unprecedented online racing record continued unabated at Mosport, where the Dallara IndyCar field played-out a gruelling 60 lap battle of survival. In a race where more than half the field failed to finish, Huttu lead by example with an unblemished drive to claim a relatively straightforward flag-to-flag win.
"I'm glad that race is over!" exclaimed Huttu. "I was a bit worried going into this race with the bumps and everything but the Team Redline Fanatec Dallara was good and I found a set-up that allowed the car to run over the bumps without any problems.
"For the race I wasn't sure what fuel amount to start with, but in the end I went with a 24 lap first stint. I knew Rich (Towler) might have technical problems again and it seemed like that as I was able to pull away. The car felt pretty solid, maybe just a bit too much understeer on the first stint, especially towards the end, but the other runs with less fuel were better. My lead increased a lot after the first stops so I was able to take it pretty easy from there on.
I didn't fall asleep at the end of the race this time, which was nice. In the end my race went a lot more cleanly than I had thought and I didn't have any issues."
Making his debut in the iDWCRR championship, Jesse Nieminen came through the action-packed race at the Canadian circuit to earn a hard-fought second position and lay down a gauntlet as to his future potential in the series. However, the Scandinavian didn't come away from Mosport unscathed; following an incident with Illka Haapala which effectively ended the latter's race, Nieminen found himself in a war of words with the Finn and Team Redline's Ben Cornett.
"On the second stint I was pushing really hard to catch Shawn [Purdy] and Ilkka who were in second and third," explained Nieminen. "Shawn went off at Turn Three and I was closing-in rapidly to Ilkka and was feeling pretty good about my chances of a second spot. On Lap 33 Ilkka was catching-up to a back-marker going into Moss Corner and I tried to brake as late as possible to have a shot on the next straight. The back-marker tried to let Ilkka pass or braked too late, so that Ilkka had to brake very heavily to not to hit him. I braked as hard as I could but couldn't avoid hitting him in the rear. I was the lucky one and could continue with almost no damage at all and kept it together for a second place finish, not quite the result I was expecting after the qualifying and a bad first stint."
Haapala, who was the meat in the virtual Dallara sandwich at Moss Corner, was to finish in11 laps down in thirteenth position, remained pragmatic about the tangle that cost him a podium. "No hard feelings toward Jesse as like he's said, it's racing," the Orion Race team driver shared. "He didn't do that on purpose and after the incident he clearly waited for me to go first. I was just the unfortunate one to suffer damage. With a bit more patience that whole incident could have been avoided.
I won't lie, I was frustrated after the race as I only had realized after the previous race I was still in contention for third position in the championship even with the two missed races."
Whilst the Scandinavian took the philosophical approach, Cornett was not so forgiving.  The Australian made his feelings clear after spinning into tyre wall at Turn Two a lap later, trying to avoid the off pace Haapala.  As a result, he finished in twentieth spot.
"Things were looking great. I had fought myself right up there into third place,"  shared the Team Redline Pilot. "I was ahead of Rich (Towler) and behind Jesse. Jesse then decided that he wanted to decide the fate of the iDWC and for the nth time, nearly hitting Ilkka out of the race. On lap 38 he finally succeeded and drove straight into the back of Finn. This allowed me to catch up rapidly. Sitting behind the now damaged Jesse who himself was chasing down the freshly bent car of Haapala, we entered the Turn Two complex. Illka decided that he had been hit enough and got out of it. Unfortunately the location of the wave-through wasn't ideal, taking the inside line of the corner. This caught me out and the car simply won't turn if you're not on the apex for that corner. I went off and hit the wall."
In an intense battle for the final podium spot, Purdy 'stole' the position from England's Towler in the final turn of the final lap, to set-up a slapstick chase to the flag. Despite his early "off" at Turn Three, the Canadian had worked his way up to Towler's gearbox for the closing laps of the race, but was unable to find a way past. With the chequered flag waiting for their arrival, Purdy kissed Towler's right rear wheel, sending the latter into the outfield tyre wall.
Whilst Purdy went on to collect third spot, the quick-thinking Towler found reverse and crossed the finish line, backwards.
Although the fourth place finish cost him valuable championship points, Towler was still happy with his performance, as he continues to struggle with technical glitches. "I knew this race was going to be another really difficult one due to the problems I'm having, but nothing I could do about it so the plan was to just survive and bring home a top five and that's what I did, just!" explained the Brit. "I had no pace at all and Shawn was running me down.  I didn't think he was close enough on the last lap to make a move but I just covered in case he wanted to fly up the inside and, before I know it, I'm flying off the track. No hard feelings though, you have to try that stuff on the last lap sometimes and it didn't work this time.
Shawn also slowed to give me third back but the way my car was it was safer for me to drive over the line in reverse given the space I had on the track back to fifth."
"First off sorry to Richard. Like he said I had to try it," an apologetic Purdy told inRacingNews. "I was practicing a few lines through those last few turns on previous laps to hopefully figure out what I needed to do to get the run I needed to even bother trying to stick it up the inside. I really thought I could pull it off or I wouldn't have tried it. But, looking back it was an over aggressive move. I'm just glad it didn't ruin his race completely. "
Taking fifth position, his best result of the season so far, Darren Marsh worked his way up the field as he witnessed retirement after retirement. "Starting thirteenth I decided not to go for the full tank first stint to try and fight for track position," said the Australian. "That paid off because with all the jostling in the first 15 laps I was able to close gaps easily and make a couple of passes; so two passes on track and the rest were people falling off or getting damaged."
Bryan Heitkotter was another sim-racer claiming his highest finish of the season at Mosport.  The Californian drove from fourteenth on the grid to sixth and was followed by Matt Sentell and Mauro Bisceglie, who both started the race from the midfield teens. Bringing home his Dallara Indycar entirely unscathed (an achievement in itself at Mosport), Jake Stergios made a net gain of one position from his starting slot to take the flag in ninth spot, one ahead of fellow American, Ryan Murray.
With seven rounds of the iRacing Drivers World Championship Road Racing Series remaining, Huttu holds a commanding 195 point lead over Towler. After finishing Mosport the wrong way 'round, Towler's advantage over third placed Purdy is cut to 185 points, with Australia's Marsh in fifth just eight points ahead of Haapala in the standing. Despite his early exit from proceedings in Week 11 of the iDWCRR, Cornett is still in contention, just eight points behind Haapala in sixth spot.
The twelfth round of the iDWCRR returns to Infineon Raceway for a run on the IRL configuration. Will anybody be able to stop Huttu's monopoly of the winners board in this year's championship?
---
You may also like...
---