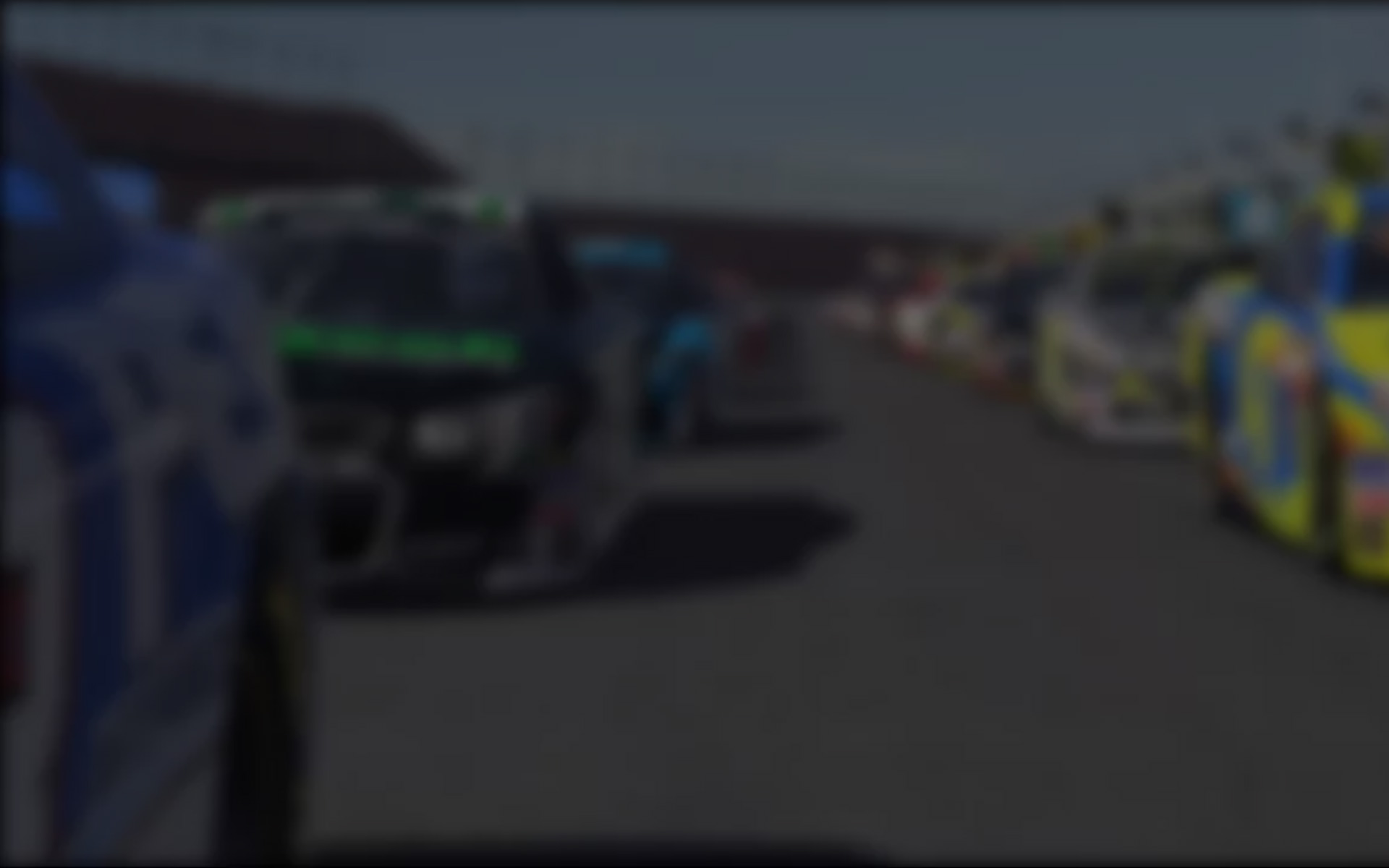 Securing his second win of the season, Team Redline's Greger Huttu cruised to an unchallenged victory at the classic Watkins Glen circuit in Round Eight of the 2011 iRacing.com World Championship Series Road Racing.   After early incidents eliminated championship leader Klaus Kivekäs and My3id teammate Jesse Nieminen from contention, the race became a battle of pit strategies, with two of My3id Team's remaining drivers (Hugo Luis and Aleksi Elomaa) electing for a one pit-stop policy over the Finn's two-stops/three sprints plan.  Huttu's speed and strategy proved decisively the best, as he took the win by 6.2s over Luis with Redline teammate Luke McLean completing the podium finishers.
"When I saw that Hugo Luis was definitely on a one-stopper I wasn't sure how it would play out. At one point I thought I wouldn't have enough of a gap to beat him but all I knew was that I just had to push," explained the defending iWCSRR Champion. "The car also didn't seem great on the shorter stints with lower fuel but it was still pretty fast. At one point I just stopped looking at the gap and tried to focus on each corner. The second stop was quick like the first one with the low amount of fuel needed, but I was still a bit surprised to come out 4-5 seconds in front of Hugo. At that point I was pretty confident as I had fresher tyres than him so I just controlled the gap and didn't push too hard. I wasn't really worried about the connection issue because on my end everything seemed normal but I was relieved to cross the line."
Luis' second place was hard-earned, as the Brazilian had to fight with Luke McLean throughout the 56 lap race to finish behind Huttu. "Seeing Greger's pace I could imagine he was lighter, so I just wanted to manage to keep the car on the track and protect myself from Luke," Luis shared this week. "Luke was also lighter so I had no chance to stay in front of him and after a nice battle he managed to pass me getting the second spot.  After I came back from my only pitstop I had another battle with Luke. We went side-by-side in The Ninety, Luke was inside and I went a bit wide and didn't had enough room to come back to the line, having to slam on the brakes to avoid crashing with him."
"When I saw that Hugo Luis was definitely on a one-stopper I wasn't sure how it would play out . . . all I knew was that I just had to push."– Greger Huttu
Despite collecting damage at the start of the race, McLean was able to bring his Team Redline Williams-Toyota FW31 home for his third podium finish of the season. "I got a good launch from fifth and got side-by-side with Jesse (Nieminen) into Turn One, when he got hit and creamed into me," the Australian told inRacingNews. "Going up the hill my car went kinda sideways and I thought I was screwed but the car was OK-ish. After that I had to chase Hugo who was clearly on a different strategy going by his pace. I felt like I had to get past straight away but, with lag issues and prediction code, I was probably more cautious than normal. It took me some four to five laps to get by and that cost me any chance of beating him with a two-stop strategy. One stop was definitely the right way to go today, good thinking Hugo!"
By avoiding the incidents ahead of him, and electing against the My3id team-strategy of stopping for tyres and fuel only once, David Williams captured his best finish of the season.  It was a perfect tonic for the Englishman who has suffered some disappointing retirements in the championship this year.
"Into Turn One, I intended on being cautious, but when the cars in front slowed, I had to take to the inside and run over the curb to avoid them. Unfortunately this caused a collision with my teammate Jesse (Nieminen) to the left of me, which was very unfortunate and I take the blame for," Williams confessed post race.  "I started to settle into a rhythm though, and started pressuring the guys ahead. (Ben) Cornett and (Ilkka) Haapala came together just ahead of me, and again I was lucky to get through without hitting one of the spinning cars. With my car lighter than most around me, I was able to make up some more ground on the leaders, and passed Hugo who let me go since he was on a one-stop. I was the first to pit, but still felt the strategy was going to work well, as at the end of my second stint I was once again right behind McLean. But Luke ran longer than me for most of the race, which gave him an advantage in the final stint, so I settled for fourth and cruised home."
A second consecutive top-five finish for Matthias Egger sees the Italian solidify his position in the top ten of the overall standings with nearly half of the season complete. "I am very, very happy.  This was my best race of the season, nice overtaking and a very solid pace," Egger enthused post race. "Unfortunately I lost too much time at the beginning and fighting with Williams was impossible because our pace was identical but at 15 seconds of distance."
"This was my best race of the season, nice overtaking and a very solid pace." — Matthias Egger
Just like Egger and Williams, Florida-based Brad Davies was able to secure his best finish of the 2011 iWCSRR in sixth, ahead of fellow Floridian Ray Alfalla and England's Dom Duhan. With a pair of faultless drives on the 3.4mile Watkins Glen Classic Boot circuit, Darren Marsh and Blake Townend added to their season tally of top ten finishes.
With the iWCSRR heading to its mid-way point, Kivekas maintains a lead of 41 points over his My3id team-mate Luis, who now has the defending champion just four behind him after Huttu's win vaulted him past Nieminen in the overall standings.  Next up is another classic American circuit, albeit one with a very different nature from that of the Glen: Sebring International Raceway.  Does Huttu's win at the Glen herald a championship charge in the second half of the season?  Will Kivekäs, Nieminen et al rebound from their Watkins disappointments?  Or will someone else come to the fore on the venerable airport circuit's rough and tumble taxiways, runways and connecting roads?  Check back in two weeks' time and see.  And don't forget to tune-in to the broadcast at 6 m EST (22:00 GMT) on Saturday, June 18 on iRacing.com and catch all the action live!
Redline Racing image
---
You may also like...
---