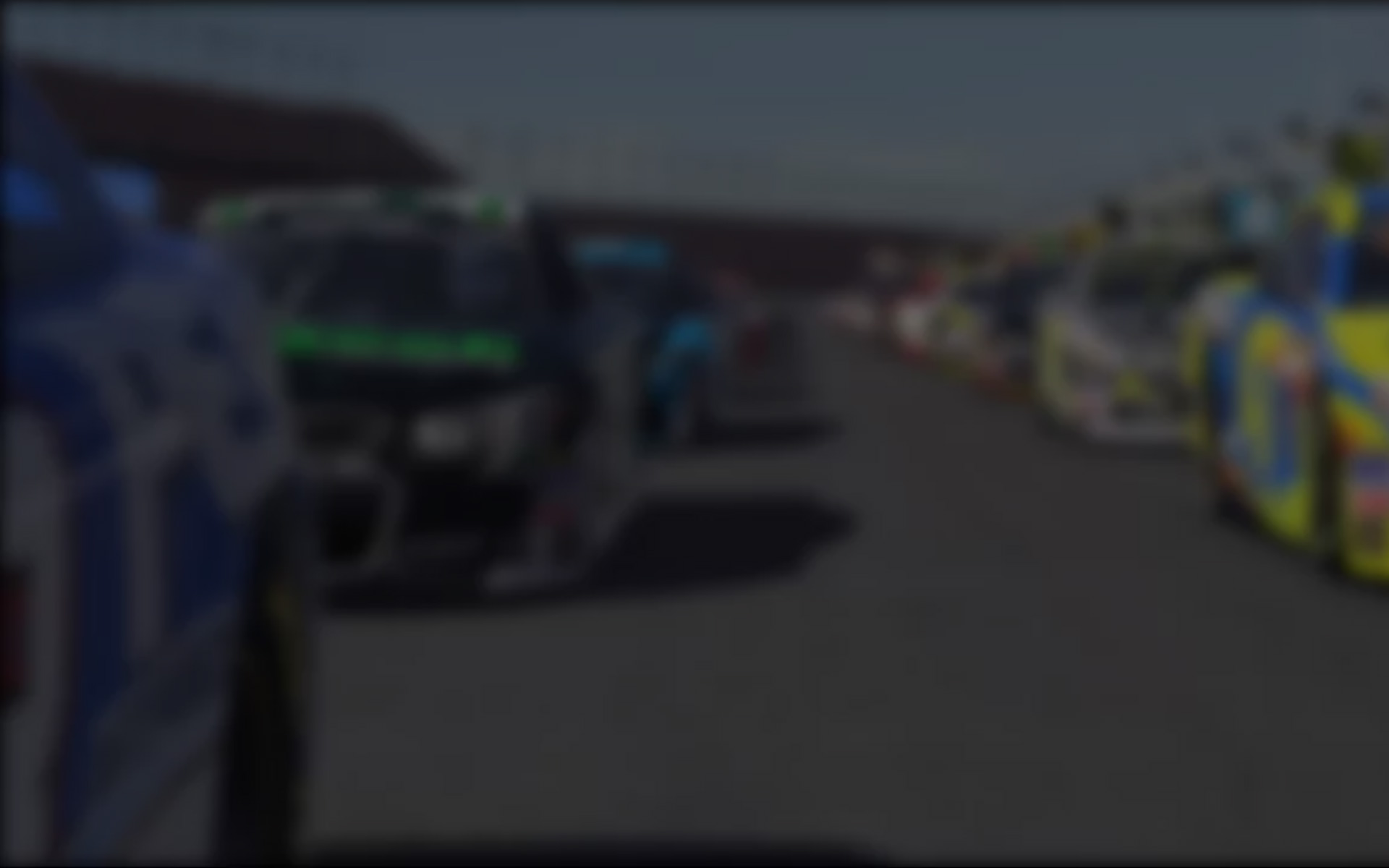 Finland's Greger Huttu further solidified his unofficial title as the world's greatest sim racer by winning this morning's iRacing.com Intel® GP Series World Final, a thirty lap race in Star Mazdas at Mazda Raceway Laguna Seca.  After qualifying second to Bastien Bartsch (France), Huttu grabbed the lead on the second lap and was never headed.  The Scandinavian didn't have an easy time of it, however, as Bartsch applied pressure throughout the race and took the checkered flag just .9s behind the winner with England's David Williams rounding-out the podium in third.
A one-two punch in Team Redline's line-up in official iRacing series competition, Bartsch and Huttu led the qualifying round for the World Final with the Frenchman posting an impressive lap of 1:17.990 around Laguna Seca's 11 turn, 2.238 mile layout.  Indeed, Bartsch was the only sim racer to break the 1:18 mark as Huttu posted a best lap of 1:18.080, .3s better than Williams.  Florida's Ray Alfalla  (1:18.422) and New England's Jake Stergiois (1:18.447) completed the top five qualifiers ahead of Wyatt Gooden (Ohio), Mitchell McLeod (Australia) and Ian Lake (Australia).
Although Bartsch maintained his advantage when the green lights flashed, Huttu filled his mirrors throughout the first lap.  Much of the pre-race conversation had focused in the fact that, with Laguna Seca's predominance of fast, sweeping turns and absence of long straightaways, passing opportunities would be few and far between.  That didn't seem to deter the 2010 iRacing.com World Championship Series Road Racing champion, though, as Huttu duly grabbed the lead from Barstch on Lap Two.
However, the remainder of the field continued to circulate with few position changes apart from those occasioned by major mistakes.  So while Bartsch kept it close, he was unable to mount a successful overtaking maneuver on his erstwhile teammate.  Likewise, while the outcome of the contest between Williams and Alfalla for an increasingly distant third place was always in doubt, the Englishman drove flawlessly and was never seriously threatened.  Stergios ran a solid fifth throughout the race, while Lake took advantage of bobbles by Gooden and McLeod to move into sixth spot.
Huttu sailed serenely to the win with Bartsch in close attendance.  Williams captured third place some three seconds ahead of Alfalla with Stergios a similar margin behind in fourth but well clear of Lake, the final finisher on the led lap.  Huttu collected $4,000 for his victory with Bartsch ($2,500) and Williams ($2,000) also enjoying substantial paydays.
The race, which attracted a large and enthusiastic crowd of spectators including American GP3 driver Alexander Rossi and inRacingNews contributor Henrik Müller, was held as part of the Intel Extreme Masters tournament at CeBIT in Hannover, Germany.  The Final capped a year-long competition in which more than 7,500 iRacing members from around the world participated and a total of more than $26,000 in prizes and travel money was awarded to the participants.  The iRacing.com Intel GP Series World Final pitted the winners of the USA/Canada, Austral-Asia and European regional qualifying finals against each other on Playseat Evolution Racing chassis and using Logitech G27 steering wheel/pedal sets with a total of nearly $18,000 in prizes at stake.
Today's race was broadcast live on iRacing.com and replays can be viewed on the Archive section of PSRT at: www.PSRTV.com

And for more on the iRacing Intel GP Series (and a special offer for new iRacing members) see:  https://www.iracing.com/intel-gp-series/
---
You may also like...
---