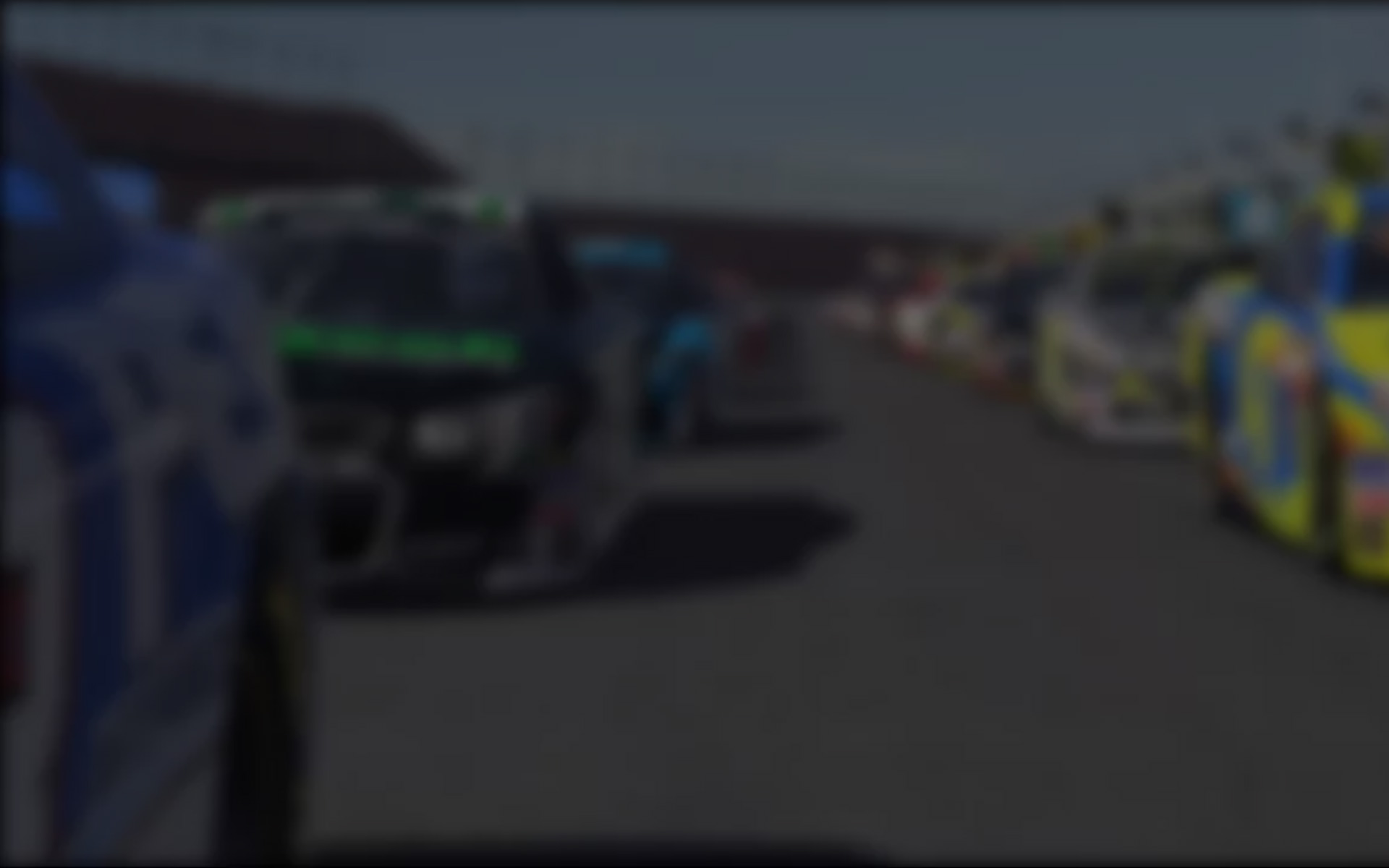 The penultimate round of the iRacing.com NVIDIA Grand Prix Series brought the Williams-Toyota FW31s to a virtual-Japan for their first ever visit to the 3.6 mile Suzuka International Circuit.   And it was 2010 World Champion Greger Huttu who claimed the top step of the podium for his fourth victory of the season so far. Alas for Huttu, a second place finish for Hugo Luis saw the Brazilian sim racer secure enough points to be crowned the 2011 online road-racing World Champion.
Starting from pole position, a grid slot Huttu has struggled to reach in 2011, the Team Redline pilot emerged well clear of a huge start-line shunt that saw several cars retire within seconds of the green flag dropping. Whilst Redline's Luke McLean got off the line cleanly enough, the engine of his FW31 decided it'd had enough before even making it into second gear, and gave way in a huge plume of smoke. What ensued was a scene akin to a Mad Max film, as Petteri Kotovara ploughed into the back of the Australian's car, causing a chain reaction that ended the race for himself and Sebastian Schmalenbach, Ben Cornett and recently crowned NASCAR iRacing.com World Series champion Ray Alfalla.
With the carnage behind but a speck in his mirrors, Huttu immediately broke away from My3id's Luis and Jesse Nieminen, to carve-out a 10 second lead by the time he headed to the pits for his first stop on Lap 20.
"I had a blast driving at Suzuka, even though it's high down-force  and drove probably my best race of the season " Huttu explained post race. "On the first stint I was able to do some smooth laps although there was a bit more pace in reserve, too. I was surprised to pull away so much from Hugo and Jesse and for a while I thought they'd go a bit longer before pitting than they eventually did."
By the time last year's champion had completed his final stop of the race on Lap 38, the Finn's lead remained an unassailable ten-seconds, enabling him to cruise to the chequered flag over the remaining 16 laps.
"When I saw that they made their pit stops only one lap later than myself, I knew I was in a good position and didn't really have to do anything special for the rest of the race. The race was pretty uneventful and I just kept logging laps. The result wasn't enough to keep the championship hunt alive but still felt nice to win here," Huttu added.
Safe in the knowledge that a finish on the second step of the podium would assure him of the 2011 iRacing.com NVIDIA Grand Prix Series title, Luis put on a 'conservative' racing performance to secure the points he needed to be crowned champion. With the help of his My3id team-mate Nieminen, who acted as his 'rear gunner' for the majority of the race, Luis carefully negotiated the 17 turns of the virtual Suzuka to make it to the finish unchallenged.
"I'm very happy for this accomplishment," the delighted Brazilian told inRacingNews. "During this season I've had many ups and downs specially in real life which I thought it would make my chances to get the title be very tight. In the end, everything worked well! It has been a really good season and it's a pleasure to be driving with everyone."
"It has been a really good season and it's a pleasure to be driving with everyone." — Hugo Luis
Making only his third appearance in the iNGPS, Twister Racing's Atze Kerkhof claimed his first ever top five finish (in fact his first in the top-thirty), earmarking him as a potential front runner in 2012. Starting in fourth position, Kerkhof bounced up and down the order before capitalizing on an error by former championship leader Klaus Kivekäs to take the chequered flag in the same position as he started.  If he can show a similar vein of form in the upcoming iRacing Pro Series, the European could find himself with a full-time seat in next year's championship.
"I'm sorry to David Williams, we had very minor contact luckily without major damage," offered Kerkhof, "although I'm sure I damaged my front wing a little bit there. The car felt like I drove with 3.0 caster and for the first 12 laps the car hit that bump in Turn One causing me to go off track two times. After the pit-stop the car felt normal and from the beginning no bumps, so I was able to drive normally trying to catch up with (Klaus) Kivekäs. We were pretty much on the same pace and with his medium down-force set-up the only thing I could do is to stay close and hope for a mistake. After the second pit-stop he lost his rear in the 130R which caused a scary moment but gave me P4."
Kivekäs recovered from his bobble to finish fifth ahead of Simon Crochart, the second Pro Licensed driver to finish in the top-ten at Suzuka after tiptoeing his way past the start lane apocalypse from fourteenth on the grid.
Making no net gain from his seventh-place starting position, Team Orion Racing's Ilkka Haapala finished the 53 lap race a minute behind the eventual winner, and two seconds ahead of My3id's David Williams, who for the second race in a row threw away several positions with an errant pit-service.
"I really don't know what my problems is with pit-stops," the Englishman shared this week. "I left braking fractionally too late entering the pit-lane, and was held in my stop for an additional 16 seconds for speeding. This dropped me to eighth behind Ilkka Haapala and Simon for my final stint. "
Rounding-out the top ten, Twister's Alberto Baraldi took ninth position one second ahead of fellow Italian Matthias Egger. Despite being pushed off the track following contact with the Orion Racing pilot, Baraldi gained the position back on the final round of pit-stops to claim his eighth top-ten finish of the season.
By virtue of two dropped races points system, Luis heads into the final week of the iRacing.com NVIDIA Grand Prix Series as the 2011 champion. Even if the Brazilian failed to start Round 18 at Silverstone in two-weeks time, and Huttu claimed maximum points, the pair would still be split by a margin of one. On the other hand, Huttu is all but assured of finishing second in the championship.  If Kivekäs is to snatch the runner-up spot championship from his fellow Finn, he will have to rely on the Team Redline racer finishing outside of the top-twenty at Silverstone — an extremely unlikely proposition.
---
You may also like...
---