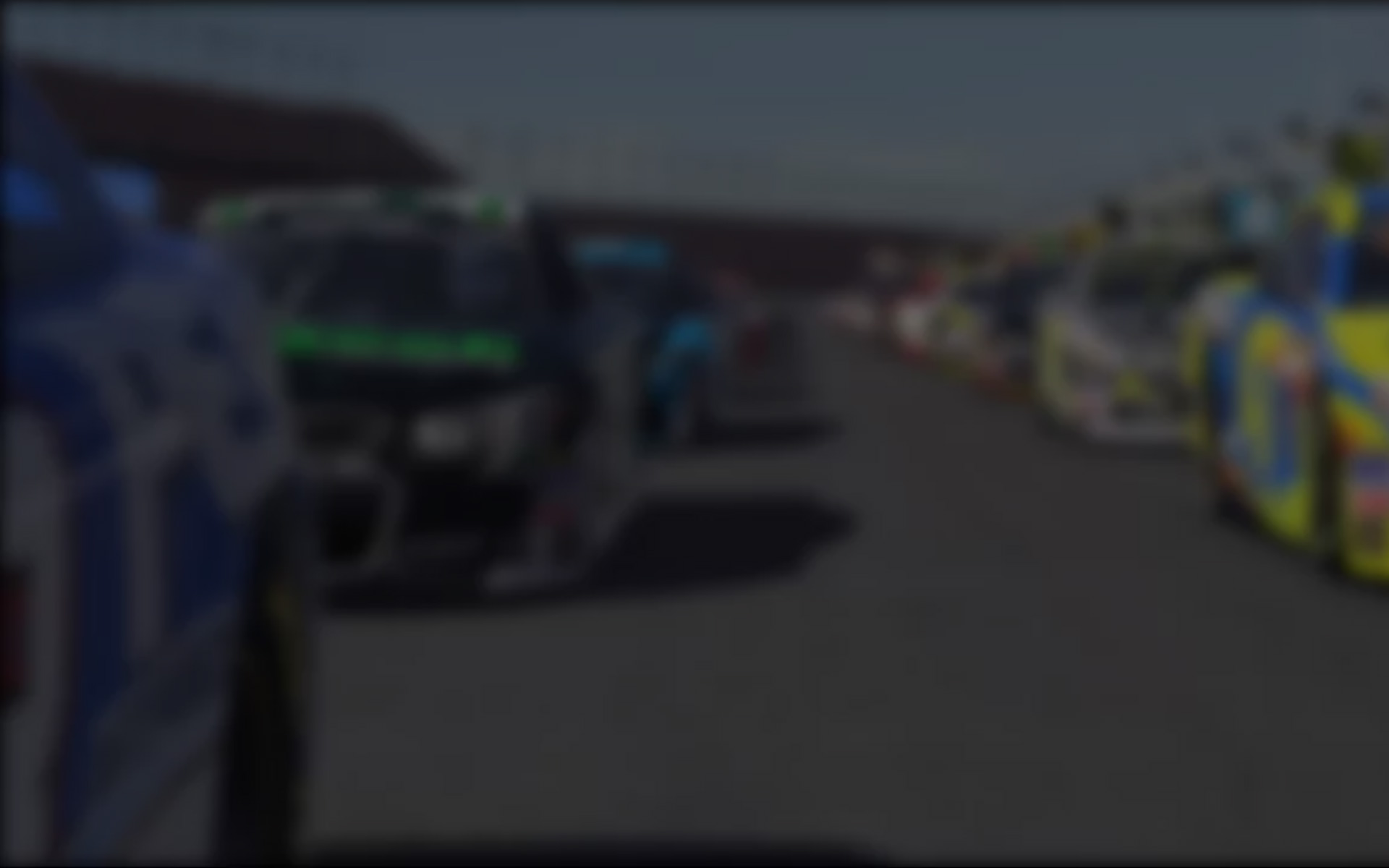 Watkins Glen has not been kind to Foracer 3id Motorsports driver Hugo Luis during his accomplished iRacing.com World Championship Grand Prix Series career.  Aside from one second place finish in 2011, each of his appearances has failed to see him place in the top 15. Last year, a first lap incident with team mate Martin Krönke saw a championship momentum shift, as his nearest rival Greger Huttu (Fanatec Team Redline) dominated the event, and started a sequence of wins which ultimately saw him crowned as a three time champion. On an overcast day in Upstate New York last weekend, Luis was looking for a change of fortune; however his bad form at the track was to continue as he recorded his worst performance in a year.
Qualifying saw a Redline and 3id lockout.  However it was Enzo Bonito and not Huttu planting his Fanatec Williams-Toyota FW31 on pole, and Krönke, not Luis in second. The story of the day however was that of Californa's Mitchell Dejong who, after being awarded his pro license just one week earlier, attempted to qualify . . . and was classified third. Even more remarkable was the disappointment of Dejong in actually being two tenths slower than his personal best, which would have seen him become the first driver since Riku Alatalo in 2012 to qualify on pole with a Pro Licence.
Unfortunately, due to the way the FIRST license system works, Pro drivers are only eligible to enter World Championship events should less than 35 Pro/WC enter the race, and in this case, with 40 such drivers qualifying, Dejong's efforts were in vein. This promoted Huttu to third on the grid ahead of Olli Pahkala (Datalittera Glacier Racing) while Luis would start fifth after his worst qualifying of the season. For a car which has relied on its early run pace to compete for wins all season, this was a bitter pill for the 2011 champion, as he would have it all to do at a racetrack where passing can be tough.
As the lights went out at the start of the 56 lap event, Krönke got the best initial launch off the line, though it was Huttu and Bonito who had the best run down into Turn One, as Kronke's car got wheel spin as it hit about 30MPH. Despite this, by the time the cars had made it to the top of the hill for the first time, Kronke was glued to the young Italian's rear wing.  With Bonito defending the inside line, Krönke took to the outside to make the pass, carrying momentum on the outside of the Carousel then taking the racing line into the following corner to grab the lead.
Behind, Luis (perhaps remembering last year's disastrous start) looked overly cautious, being passed by Jake Stergios (SimRoom Inex Racing), team mate Andre Boettcher, then by a recovering Pahkala and Mogar Filho (Steel Series Team Radicals). Luis' race would get worse on the second lap, as coming into Turn 9 he clipped Pahkala's rear wing, pitching both cars into spins. Whilst both would be able to continue, the incident ruined their days and subsequently had a dramatic impact on the championship. It became apparent within a few laps that Luis was suffering from some form of suspension damage, which would impact on his ability to pass cars, despite still being able to set reasonably competitive lap times.
Back up front, Kronke continued to lead under pressure from Bonito. Just a handful of laps into the event, the Redline driver attempted to make a pass into the Carousel in the same way that Kronke had achieved earlier.  This time slight contact pushed Bonito wide, allowing Huttu to slip past into P2.  The driver really on the move, however, was Filho who got past Bonito, then Huttu, and by Lap 17 was on the tail of Krönke.  Although Filho duly passed Krönke and pulled-out a four second lead, he was forced to pit at the conclusion of Lap 21, due to choosing the "alternate" two stop strategy. This was the first time a driver had attempted this all year, and many eyes were on the Brazilian to see how well it would work.
Back in the clean air of the lead, Krönke opened a gap over Huttu, but was destined to pit six laps before the triple world champion. After almost matching Krönke's pace during this period, Huttu did what he can do like no other: reeled off a sequence of breath-taking laps to take a commanding race lead. Once again Bonito seemed to fade mid-race, unable to make an impression on either his team mate or Krönke.  In fact, following pit stops, he would came under attack by the SimRoom ineX drivers Stergios and Issac Price, who seemed to have fixed their pace issues from the previous couple of rounds. Filho's alternate strategy did not work, as he fell to the rear of the Top 10, despite a strong effort.
For Luis, his day was going from bad to worse. The damage sustained to his car in the early running meant that despite being able to pull alongside Stephen Michaels (Obutto Twister Racing), he simply was unable to get past. The momentum lost running the outside into the Carousel eventually meant that Paul Ilbrink (Steel Series Team Radicals) was also able to pass the Brazilian, costing him another position. Things would come to a head on Lap 48, as whilst attempting to pass Joonas Nukarinen (Steel Series Team Radicals), the two made contact, spinning Luis dangerously close to the tyre barrier. He would eventually finish a lap down in P22.
Luis' loss was Huttu's gain, as he swept to a commanding 11 second victory. Whilst the race was about 'What if's' for many, it was the Finn who again showed how he could bounce back and dominate at will. Kronke came home a fine second, with Bonito rounding out the podium.
As we enter the mid-season, Huttu has never looked more dangerous, this at a stage of the schedule where we generally see his true form.   The results from Watkins Glen see Huttu leap to the top of the championship for the first time since the opener at Spa, and he now enjoys an 18 point cushion over Luis. Pahkala's bad race saw him slip to 50 points off the championship lead, and he is now under pressure from Kronke for the third position.
The next round of the championship sees drivers head to Virginia International Raceway, a track which saw an enthralling sim-racing battle between Luis and Huttu last year. With Aleksi Uusi Jaakola returning for Glacier Racing, Bonito and Kronke both finding form, and another chapter in the Huttu / Luis battle, competition has never been so intense. RaceSpot TV will be providing coverage of the event from 2PM GMT as part of a Memorial Day weekend double header, followed by the Saturday Edition of the Fifth Annual iRacing Indianapolis 500.
---
You may also like...
---