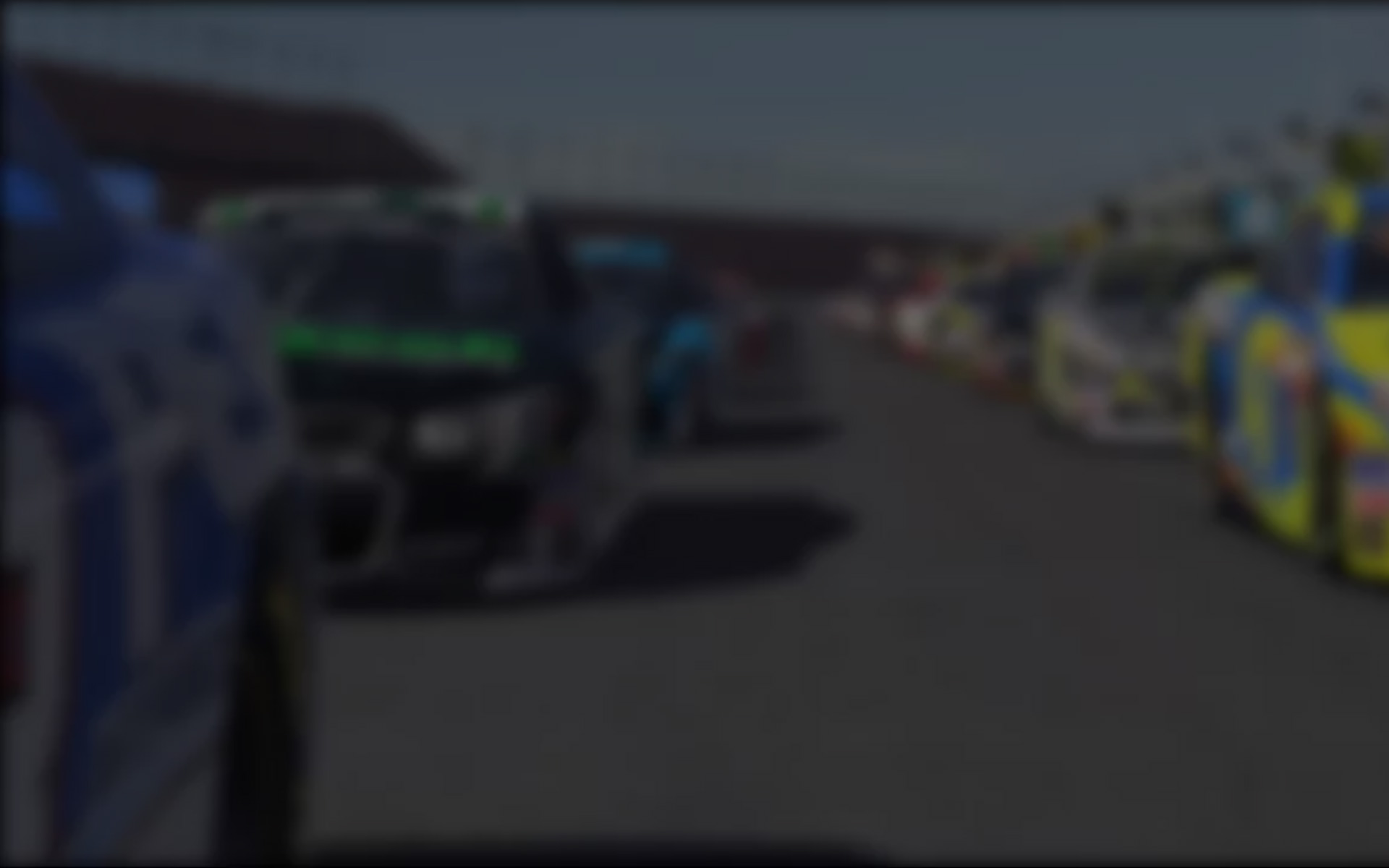 In the shortest race-to-race journey across the season, the iRacing.com Grand Prix Series (iGPS) makes three US state crossings, as we progress from Indianapolis, Indiana to Watkins Glen, New York. The forever popular track, Watkins Glen remains a favourite amongst racers alike, regardless of which types of cars take to the track. The easy-going 3.4 mile layout is a magnet for participants, as the combination of corners are followed by decent length straights, allowing for wheel-to-wheel action, particularly on the run up from the 'Esses' before decelerating for the Outer Loop (Turn Five). The high-speed circuit – an absentee from the Formula 1 World Championship since 1980 — remains largely unaltered since those days.  Nevertheless, it's still a very iconic track, one that sets the tone for the season, as we've already put Week Two in the books – with ambitions still high and on the horizon, as the remaining drivers fight for bragging rights, and potentially ten shiny Pro licenses.
Making their marks for one of those black stripe licenses were the duo of Kazuki Oomishima (Asia) and Joseph Fabian (Australia/NZ) who set near identical qualifying times to be fastest A-Class qualifiers of the week, but found themselves fifth and sixth overall behind four Pro drivers they aspire to race against. Daniel López (Iberia) took pole position, but remarkably, he and Alex Simpson (UK and I) set identical qualifying times, something which would no doubt irritate the Englishman as the two lined- up on the grid for Race One with twelve other cars.
The weekend kicked off in spectacular fashion. As the lights went out for the 16:00GMT highest points Strength of Field (SoF) race of the week, three of the top five grid starters were wiped out of contention in the race's infancy as it all got a bit messy. As early as Turn One, race favorites López and Fabian had a coming together before both duly retired soon after.  Simpson (who also got caught in the Lap One saga) continued, getting hefty repairs in the pits and pressed-on with a broken car to finish in the top half of the field, courtesy of a mad race. Also joining the ranks of retirees were Christopher Kasch (UK and I) and Ciprian Broscaru (Central-Eastern Europe), collectively bringing the number of 'in-race' runners to just nine. Meanwhile recently awarded Pro licensee Ryosuke Iwasaki (Asia) began to fly away from the rest of the field, building a more commanding lead each lap and capitalizing from the incidents around him.
Not-so later on, Christiaan Tanahatoe (Benelux) and Mikael Hellén (Scandinavia) found themselves running in attractive third and fourth places respectively, until both found themselves added to the retirement list in separate incidents they'd no doubt be ruing in what would prove to be a disappointing week for the two.
With the field dropping like flies, Paolo Accurso (Italy) and Jorge Montanes (Iberia) began to fight their way back through after also being caught in the first lap hysteria. Montanes got off the worst, initially, but charged through the field, seizing positions before eventually closing the gap to second placed Accurso. The battle came to the wire with Montanes brilliantly pulling a critical overtake to snatch second place on the very last lap of the race. Iwasaki may have won a commanding lights-to-flag victory, but Montanes stole the headlines – from first lap damage repair to podium finisher — and 228 points in his pursuit for Pro to boot.
Race two – despite a reasonably bigger field — proved far less chaotic. López this time completed the first lap and led almost all of the rest in the one hour haul to the chequered flag, claiming another A-Class victory. Close behind was Simpson, who stayed in López' wheel tracks for much of the race, but not quite having a response. Ariel Eduardo Bernardi (Italy) appeared to be in a great position, displacing Simpson off the start to hold second place, but a crash in the tricky uphill right hander prematurely ended his race. Directly behind, Fabian made contact with the sideways Bernardi, but somehow didn't sustain any noticeable damage, driving a calm but assured race to take third and some crucial points in his championship campaign. Matt Hannagan (UK and I) and Frank Levick IV (New England) drove solid races starting from the fifth row to finish fourth and fifth respectively and also claim useful championship points, with the close-running duo of Dean Prescott (UK and I) and Luis Babboni (Hispanoamérica) finishing behind them despite starting from the back of the grid.
Although just two SoF races cropped-up on Saturday, just 24 hours later we were treated to the full Sunday roast: three SoF races at traditional times, starting first of all with the 16:00GMT fixture.
It looked like another start-to-finish grand chelem for López, as the Spaniard got off to a flyer and led comfortably until a rare mistake Lap Seven saw him run wide into the wall. He recovered to make it back to the pits and continued after an obligatory front wing change – now we would see how he faired on a comeback charge. After second placed starter Bernardi suffered some heavy damage on the opening lap, Oomishima again inherited the lead, and slowly began pulling away from second placed Montanes.
It looked like job done for the Japanese sim-racer until it became clear that third placed Marcus Caton (Georgia) had opted for a long first stint. As the American left the pits late in the race for his necessary fuel stop, he rejoined directly behind his rival before quickly snatching the lead on his fresher tires.
Plain sailing it was not for Paolo Accurso (Italy) on the other hand – after the euphoria of Indianapolis.  The Italian's last lap position loss on Saturday seemed like a minor disappointment compared to what befell him Sunday, when a struggling race saw him end-up on his roll-bar following a high-speed car contact, capping off a bad race for all the sons of Italy bar one. The exception would be Michele Mancusi, who fought from last to sixth and had third place in sight but not enough time to claim it for himself; nevertheless, a well-fought finish.
Back up front, Caton appeared to have the race in the bag – until he was forced to take avoiding action to miss a spinning car, which enabled Oomishima to retake the lead. Caton didn't give up, but he didn't have enough to retake the lead as Oomishima took the chequered flag to mark off a thrilling race – one that saw a very condensed field in close company, with much position-swapping throughout.
Holding on for third was Montanes, again achieving a strong result, but the closely following pack of Lee Thompson (UK and I), Hunter Manley (Mid-South) and the recovering Mancusi and López didn't make it easy for him. Mike Owen (Australia/NZ) rounded out the top ten, yet was only half a minute off the lead despite the long race distance.
The same things couldn't be said for SoF number four however.  An abundance of shuffling from top to bottom at the stop made it tough to absorb the action, but this time Fabian took the lead with pole sitter Bernardi in hot pursuit; hot enough that Bernardi made his presence felt whilst stuck behind his rival.  Ultimately, he took matters into his own hands by pulling a thwart overtake to stop the Australian in his tracks, a move which gave him the Italian the clear track he needed to race home while maintain a useful distance to his rival.
Manley made an agile launch off the grid to move up two places to third where he remained for the whole race, putting in a consistent performance to claim the valuable points he needs. Michele Chesini (Italy) continued his quiet but resilient performance to claim his second 200 points score in two weeks, courtesy of his fourth place finish some 26 seconds behind race winner and fellow countryman Bernardi.
Mikko Nässi claimed fifth and 191 points whilst a decent performance from Marcus Stoor earned him sixth on merit, regardless of the fact that a series of early retirements meant eight drivers didn't see the final lap.
The week's final race approached soon after, affording one last chance for the iGPS to make a decent impression at The Glen – an impression that was not made. Among the thirteen starters, Pro driver and front row starter Troy Schulz (Northwest) was the victim of the first lap for the second week in a row; this time unable to even complete that first tour. A succession of extra retirements saw only five people complete the race in an attrition-happy event. Amongst those finishers were dominant winner – Alex Simpson — and a surprised but delighted duo of Liam Williams (UK and I) and Raffaele A Di Palo (Italy) who took second and third and some handsome points as the two stayed in close company for much of the race.
This conclusion brought the number of plentiful points scorers to an extraordinary high, with thirteen drivers alone surpassing the 200 point mark at Watkins Glen.
With week two coming to a close, we move from great race track to great race track as Interlagos hosts iGPS Round Three. The Brazilian circuit will provide the greatest test for the drivers so far, with a sequence of long radius corners, large curbs and a slippery asphalt surface just a few of the challenges of this tough little track. But just to add to the variables, further alterations to the Williams FW31 car are promised, changes which have been well-acclaimed. Let's see how it affects the racers involved.
---
You may also like...
---