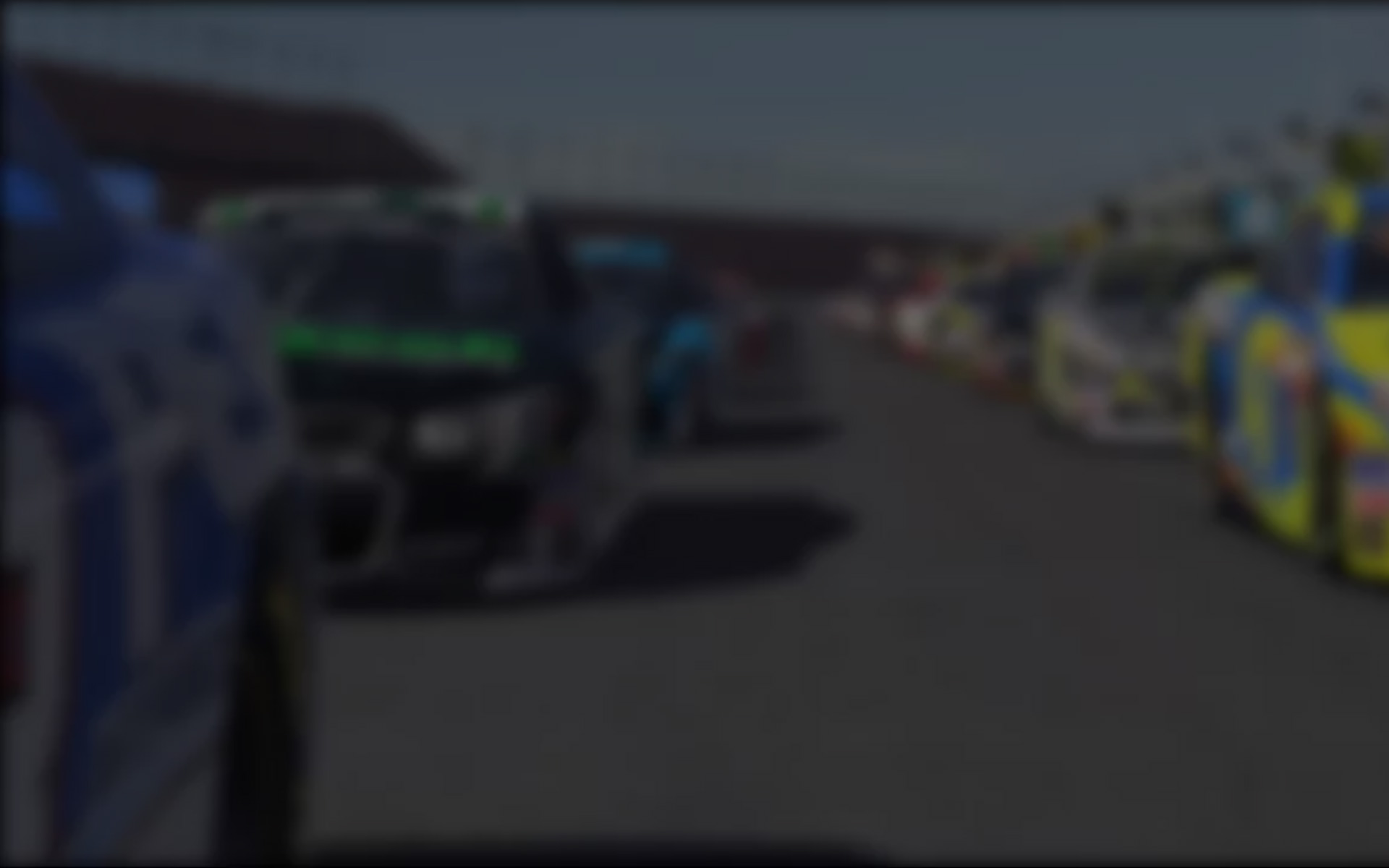 Teemu Iivonen scored his first career NASCAR iRacing Pro Series win in absolutely dominating fashion at Watkins Glen International on Tuesday night. The Finn, who also holds a Road Pro license, looked right at home on the road course and led 44 of 45 laps en route to his triumph. After starting on the pole by a wide margin, Iivonen quickly built a comfortable margin over the pack and won by 15.4 seconds.
"Though I personally don't consider this as (an) Oval win because it wasn't, it's still a W in one of the highest series in the world. I'm happy to bring it to my teammates, my flag, and everyone who helps me out in this series!" said Iivonen.
It was apparent from the start that barring a mistake by Iivonen, the battle would be for second. That battle was won by Nathan Wise, who started fifth and cleanly picked his way through the top five. Allen Boes followed in third and Corey Vincent was fourth as Benjamin Burmeister faded to fifth after running in the top three most of the race. An interesting note: all drivers who finished in the top five also started there, which goes to show just how evenly-matched the field was behind Iivonen.
"Though I personally don't consider this as (an) Oval win . . . it's still a W in one of the highest series in the world." — Teemu Iivonen
For drivers who didn't start near the front, the race was a battle from start to finish and very few gained any ground. Tyler Hudson, the series championship leader coming into the Glen, started nineteenth and failed to make much progress. Even short-pitting did little to help, as Hudson was forced to settled for sixteenth. Trey Eidson, also competing for the title, was right behind Hudson in seventeenth after he too was unable to improve much on his starting position.
One of the few to make a move in the top spots was last week's winner Brad Davies, who struggled for grip in qualifying and wound-up starting twelfth. After struggling a bit in the first run of the race, he pitted early and utilized his fresh tires to gain ground on the cars that started ahead of him. This perfect strategy enabled Davies to climb all the way to sixth and, despite having older tires at the end of the race, he held-off hard-charging Taylor Hurst and Kevin King.
Out front, Iivonen's biggest threat was running off the track or being caught up in someone else's mess while lapping cars. However, with such a big lead the Flying Finn could afford to back it down to less than 100% and give lappers plenty of room. Although a close call or two is inevitable at a place like The Glen, Iivonen kept his cool throughout the entire race and was rewarded with a much-deserved win.
Hudson's midpack finish hurt him in the NiPS championship standings.  He remains in the lead– but just barely as Tyler Hill once again finished in the top ten and cut Hudson's advantage to just two points. King is just two more points behind in third, followed by Eidson and Vincent. The top five have built a considerable gap and it appears that with five races remaining the champion will come from one of these five — although Mr. Davies might have something to say about that. He sits seventh in the standings even though he missed a race.
Next week marks the start of the second half of the season and it gets underway at Richmond International Raceway. A favorite track for many drivers, one never knows quite what to expect at Richmond. In the past, races have generally had their fair share of yellows, though a surprising caution-free race is not unknown in NASCAR iRacing Pro Series competition. Will Hudson rebound after a mediocre showing on the road course, or will Iivonen build on his victory and try to make it two in a row, this time on an oval?
Tune-in to LSRTV next Tuesday at 9PM EST to catch all the sim racing action from Richmond!
---
You may also like...
---