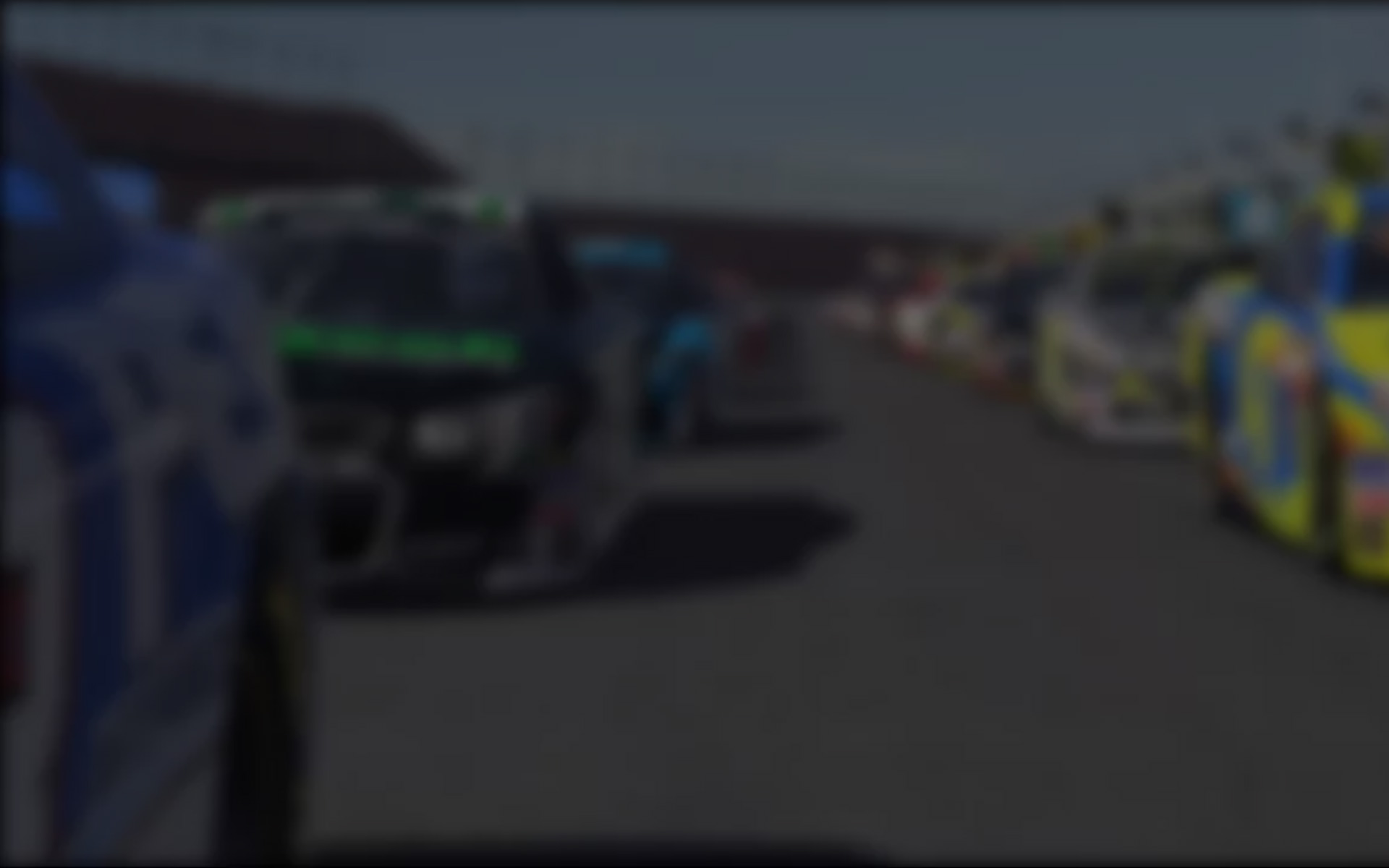 24 of the World's Best Simracers Drafted, Will Compete for Over $110,000 in Prizes
Twelve teams took part in the two-round draft earlier this week for the 2019 eNASCAR PEAK Antifreeze iRacing Series season.
Teams drafted from a pool of 40 drivers who previously qualified for NASCAR's officially sanctioned iRacing series.
The No. 1 overall pick came as no surprise with Wood Brothers Racing selecting four-time series champion Ray Alfalla. He has competed in the series since its debut in 2010 and is the winningest driver in the series, accumulating 24 wins over the past nine seasons.
"This was not a difficult decision for us," commented Jon Wood, director, business development, Wood Brothers Racing. "Ray has a proven history as a front running driver in this series and he has four championships to back that up. We are very much looking forward to working with Ray throughout the season and hope to see him on stage at Homestead-Miami in November accepting the championship trophy."
Flipsid3 Tactics had the second pick and chose Ryan Luza, the 2017 series champion and runner-up to Alfalla in 2018. While only having competed in the series for two seasons, Luza has racked up nine wins, making him a strong contender for this year's championship.
Dale Earnhardt Jr., the first ever winner in the series, selected Michael Conti for his JR Motorsports team. Conti, the third overall pick, was the 2014 series champion. He is consistently a front-runner and is widely expected to vie for another championship.
Watch the full draft here:
https://www.youtube.com/watch?v=tzqJfgEExCk

Official eNASCAR PEAK Antifreeze iRacing Series Draft Results:
Round 1
Team
Driver
Wood Brothers Racing
Ray Alfalla
Flipsid3 Tactics
Ryan Luza
Jr Motorsports
Michael Conti
G2 Esports
Keegan Leahey
Joe Gibbs Racing
Bobby Zalenski
Williams Esports
Matt Bussa
Burton Kligerman Esports
Logan Clampitt
JTG Daugherty Racing

Clint Bowyer Racing

Roush Fenway Racing

Richmond Raceway Esports

Renegades

Nick Ottinger

Nickolas Shelton

Zach Novak

Jimmy Mullis

Corey Vincent
Round 2
Team
Driver
Renegades
Garrett Lowe
Richmond Raceway Esports
Malik Ray
Roush Fenway Racing
Michael Guest
Clint Bowyer Racing
Casey Kirwan
JTG Daugherty Racing
Christian Challiner
Burton Kligerman Esports
Ashton Crowder
Williams Esports
Brian Schoenburg
Joe Gibbs Racing

G2 Esports

Jr Motorsports

Flipsid3 Tactics

Wood Brothers Racing

Jake Nichols

Jarl Teien

Brad Davies

Timmy Hill

Chris Overland
iRacing recently announced over $110,000 in cash prizes, making the eNASCAR PEAK Antifreeze iRacing Series the highest paying series on the iRacing platform. All drivers drafted by teams will receive a $500 signing bonus ($12,000 total).
Drivers who are undrafted will participate in the series as free agents and may be picked up by an additional team later in the season.
The series kicks off on February 12 at the virtual Daytona International Speedway. Drivers will race with virtual replicas of the Monster Energy NASCAR Cup Series ™ cars and precise digital facsimiles of the most iconic NASCAR sanctioned tracks raced in the real-world series. Races are Tuesday nights at 9 p.m. eastern. All 18 rounds of the eNASCAR PEAK Antifreeze iRacing Series will be broadcast live on the iRacing eSports Network (www.youtube.com/iracing-esports-network) as well as on www.iRacing.com and www.NASCAR.com.
You can learn more about all the drivers in the eNASCAR PEAK Antifreeze iRacing Series here: https://s100.iracing.com/wp-content/uploads/2019/01/2019-eNASCAR-PEAK-Roster-Alphabetical.pdf
---
You may also like...
---