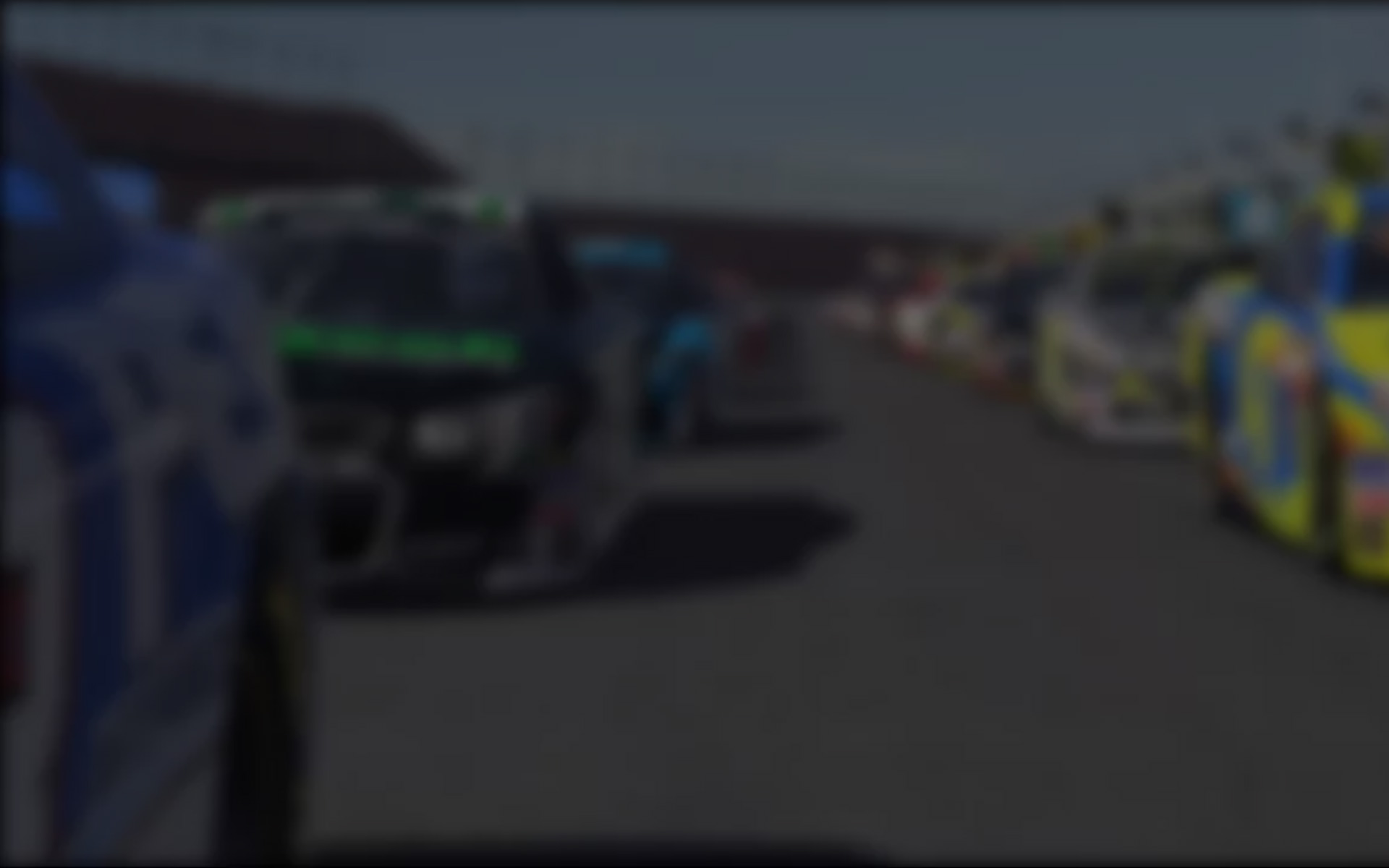 Week 4: Road America
Week 4 of the iRacing IndyCar Road Series saw the field take to the rolling hills of Wisconsin. Road America, in Elkhart Lake, is a historic old American track. One of the few, if not the only historic tracks that is still in its original configuration, the track is a true American open wheel track, and is fondly known as "America's National Park of Speed." Even so, the real life IndyCar unfortunately does not race here any more. With a combination of fast straights, slow corners, fast kinks, and rather blind carousels, the circuit's 4.048 miles are tricky, fun, and sure to please.
The week saw Fabio Gonzalez walk away with the top score: 181 points. In the Friday SOF, Gonzalez started on pole with Steve Honan in second. Third on the grid belonged to Fernando Guerrero Ortega. In the race, Gonzalez led every single lap en route to a dominating victory, winning by 8.321 seconds over Ortega, with Honan in third, following the winner across the line by 11.487 seconds. Honan was trailed closely by JJ Nylander, a mere .8s tenths out of third.
Week 5: Barber Motorsport Park
The series headed to a more compact but equally flowing circuit down in Alabama for Week 5:  Barber Motorsports Park.  A fun little circuit, Barber features with fast speeds, tons of elevation changes, hairpins and a chicane. However, this is no ordinary, bump and grunt chicane.  Rather it's a flat out left right flick before going into an absolute ball of a roller coaster section. The speeds you carry around are astronomical, meaning that one has to have a high downforce set at all times, as well as a large trust in your car.
The week saw Naruko Ishida exit Alabama with the most points, at 169. The covered sim race of the week was chosen slightly by chance, and it was a late Sunday night race. In it, Joonas Nahkala started on the pole with frederic Joret in second. Starting third was Bartek Machocki. Nahkala simply ran away from the field, and by the end had lapped all comers.
That is not to suggest Ishida was in a class of his own.  Early on, Brandt Estes began moving-up through the field from his sixth place starting position. By Lap Eight he had made his way up to second. However, disaster then struck.
Joret missed his braking point, getting into Estes' right rear tire. Estes went around, falling to fifth, his Dallara DW12 suffering damage in the bargain. Up front, Nahkala had set a simply blistering pace, and by lap 10 of a 36 lap race he had lapped his first car, that of Ray Kingsbury.
In the mid pack, Estes was mounting his resistance. Running two seconds a lap faster than Oakley Higham, Joret, and Kenny Surmont in P2-P4, respectivel, he closed the gap and on lap 11 he was on Surmont's gearbox. However, into the hairpin, Joret went around just as Estes was setting-up Surmont for the pass. Higham had to hold for the time being, as up ahead were the chicane and the roller coaster-carousel combo.
On lap 12, Surmont went around when applying the power out of the hairpin, handing third place to Estes in his damaged Dallara. Estes closed-in on Higham on Lap 13, and the two engaged in an incredible battle as they screamed up and down Barber's rolling hills. Their cars kept sliding all over the track, as they battled for position whilst trying to keep the cars between the lines. On Lap 15, however, Higham realized the jig was up and relinquished the position to Estes.
By this time, Nahkala had lapped three cars, and was closing-in on the remainder,  driving two seconds per lap faster than his nearest competition, simply crushing the field.
By the time he had finished his pit top, Nahkala had lapped the field up to fifth position, and by Lap 23 he had lapped the field up through the fourth position. Two laps later, Estes was the only other driver on the lead lap.  Even though Estes had begun to run laps within the same second bracket as Nahkala, he too was lapped on the leader's 31st tour.
By the time the race ended after 36 laps, Nahkala had managed to do accomplish a simply incredible feat: he had lapped the field. He of course won the race, with Estes in 2nd and Higham in third.
Week 6: Canadian Tire Motorsports Park
Even though Nahkala had had a stellar season, he was not winning the highest points paying races and Fabio Gonzalez had the points lead heading into Week 6 at Canadian Tire Motorsports Park, more commonly known as Mosport, set in the rolling hills near Bowmanville, Ontario.
Where to begin when talking about Mosport? The blisteringly fast circuit hosted the inaugural Canadian Grand Prix in 1967 and alternated with St. Jovite as the home of Canada's premier motorsports event until 1977, when the race was moved to Montreal and what was destined to be named Circuit Gilles Villeneuve. Mosport was also a staple of the Canadian America Challenge Cup (aka the Can-Am), hosted half a dozen rounds of the World Sportscar Championship and currently plays host to the TUSCC and NASCAR Camping World Truck series. Its winners are a Who's Who of motorsport: Andretti, Scheckter, Fittipaldi, Stuck, Ickx, Foyt, Unser, Gurney, Ongais, Bell, Oliver, Mass, Stewart, Brabham, Hunt . . . to name a few. The winning cars were undoubtedly on many a fan's wall: Porsche 962, 956, and 935 among them.
So, when the IndyCars took to this historic circuit, they were stepping into a flowing ribbon of history. Entering the week, Fabio Gonzalez held the lead, and gained 141 points on the week. Steve Honan had the second most points with 136, and Nahkala had 131 and the third most points on the week. In his high scoring race, Gonzalez led all but one lap (which was led by JJ Nylander on a pit cycle) and finished a mere three seconds ahead of Julio Ornelas. Nylander finished third, 16 seconds off of the lead.
Overview
At season's end, Gonzalez proved to be the best, and took the title with 837 points from Nahkala (771) with Fernando Guerrero Ortega (769) third. Gonzalez had essentially dominated, and had won his title. Some might say it was a short season, but the short season takes just as much effort as the longer ones and, arguably, with less margin for error. The process week-in and week-out to win a title does not change. You have to focus, have good setups and good support, and you have to be willing to drive smart. In the end,  Gonzalez did all of these things and he took the title of 2014 Season 4 iRacing IndyCar Road Series champion.
---
You may also like...
---