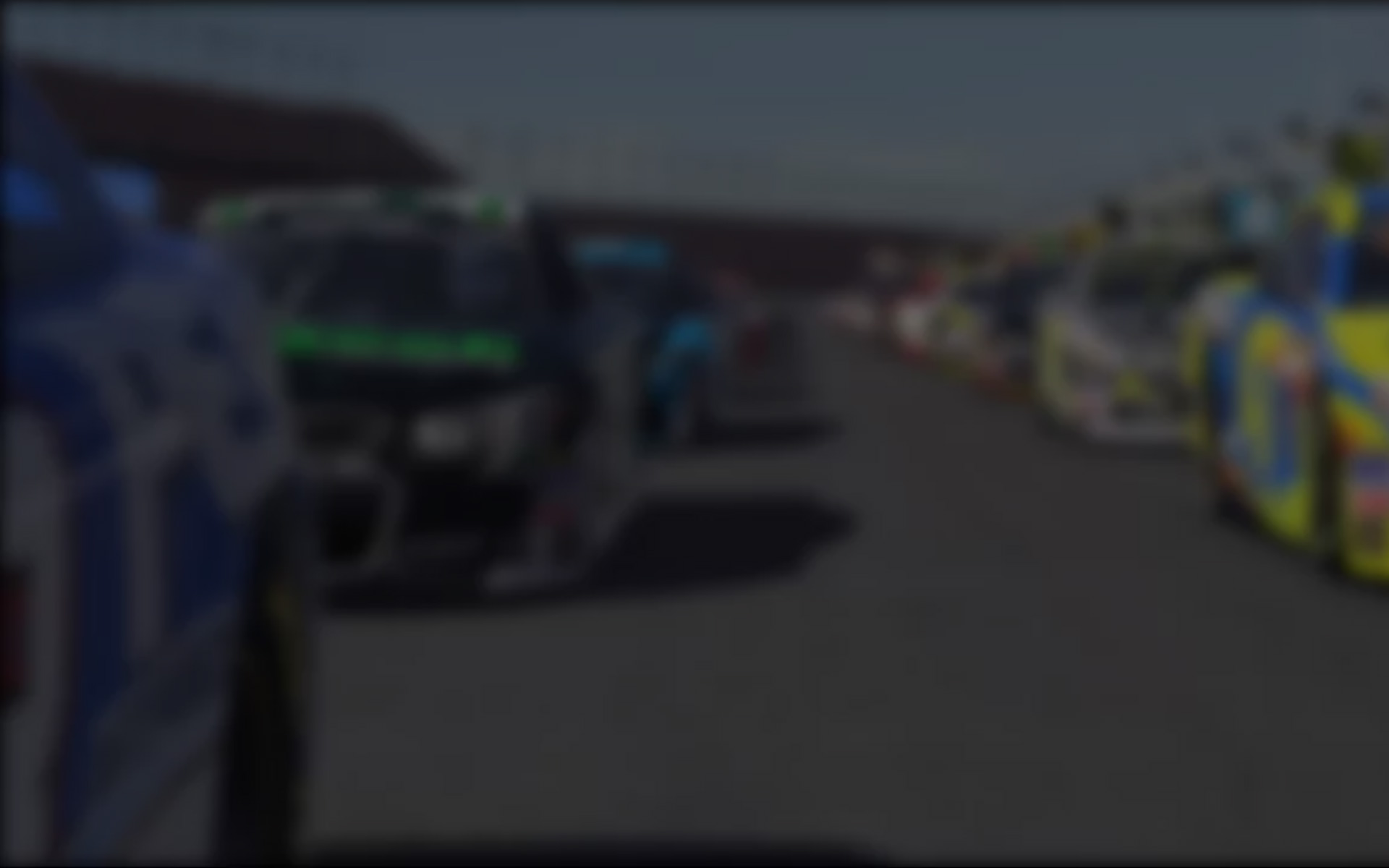 The fifth week of the iRacing.com IndyCar Oval Series racing took place at the New Hampshire Motor Speedway. The one mile oval – aka The Magic Mile — saw 747 sim-racers take part in the week as they all fought to master the top lane passing or take advantage of other people's mistakes and earn a victory at NHMS.
The iRacing.com IndyCar Oval Fixed Series strength of field of 2734 saw 23 drivers attempting to wrestle for the points lead. Competitors learned the hard way that cautions breed cautions as only seven cars finished on the lead lap. The opening laps saw minor shuffling of positions through passing, mistakes, and wrecks. The 55 lap race saw a fastest lap time of 22.511 and an average lap time of 40.093 due to 24 laps being run under caution. Cautions claimed multiple drivers including Tim Doyle (Atlantic) who finished 12 laps down in the fourteenth position. Driver of the #2 Dallara, Andrew Castro (NY) led 46 laps of the race en-route to a first place finish .616 seconds ahead of Chad Peterson (Carolina). The third position was taken by Jim Rasmussen (NJ) 1.291 seconds behind Castro with Guilherme Coral (BR) in fourth. Rounding out the top five was Danno C. Brookins (West) who finished 6.303s behind Castro.
The top five for week five of the iRacing.com IndyCar Oval Fixed saw Castro in first, with 173 points, with Peterson (165) second. Third position (154) went to Richard Behr (NY) who started 12 races and won 10 of them. Fourth (148) was taken by Matt A Kingsbury (NE), while Paul Jennings (Carolina) completed the top five with 145 points.
The iRacing.com IndyCar Oval Fixed Series point standings saw Castro holding the point lead (842) from  Lambertson (831) and Doyle (818). Fourth position (744) is Troy Eddy (Atlantic) while Brookins and Matt Cooke (Canada) tied for fifth with 731 points.
The top five in the iRacing.com IndyCar Oval Series for Week Five saw Ryan Norton (Florida) take the wee'sk win with 148 points ahead of second place finisher (141), Thomas Sturm (DE-AT-CH). Cooke took home the third position (131) with fourth (125) going to Rob Unglenieks (Michigan) and Lambertson (115) rounding-out the top five.
The iRacing.com IndyCar Oval Series point standings saw Randy Crossno (California) take the point lead (680) ahead of Canadians Cooke (602) and Robert Blouin (567). Lambertson took fourth position (562) just ahead of Unglenieks (557).
Tune-in next week the iRacing.com IndyCar Oval Series takes to Fort Worth, Texas home of Texas Motor Speedway a 1.5 mile oval. In Texas they like everything big and that includes the speeds at Texas Motor Speedway which at a previous CART race saw drivers nearly passing out due to the high speeds.
---
You may also like...
---