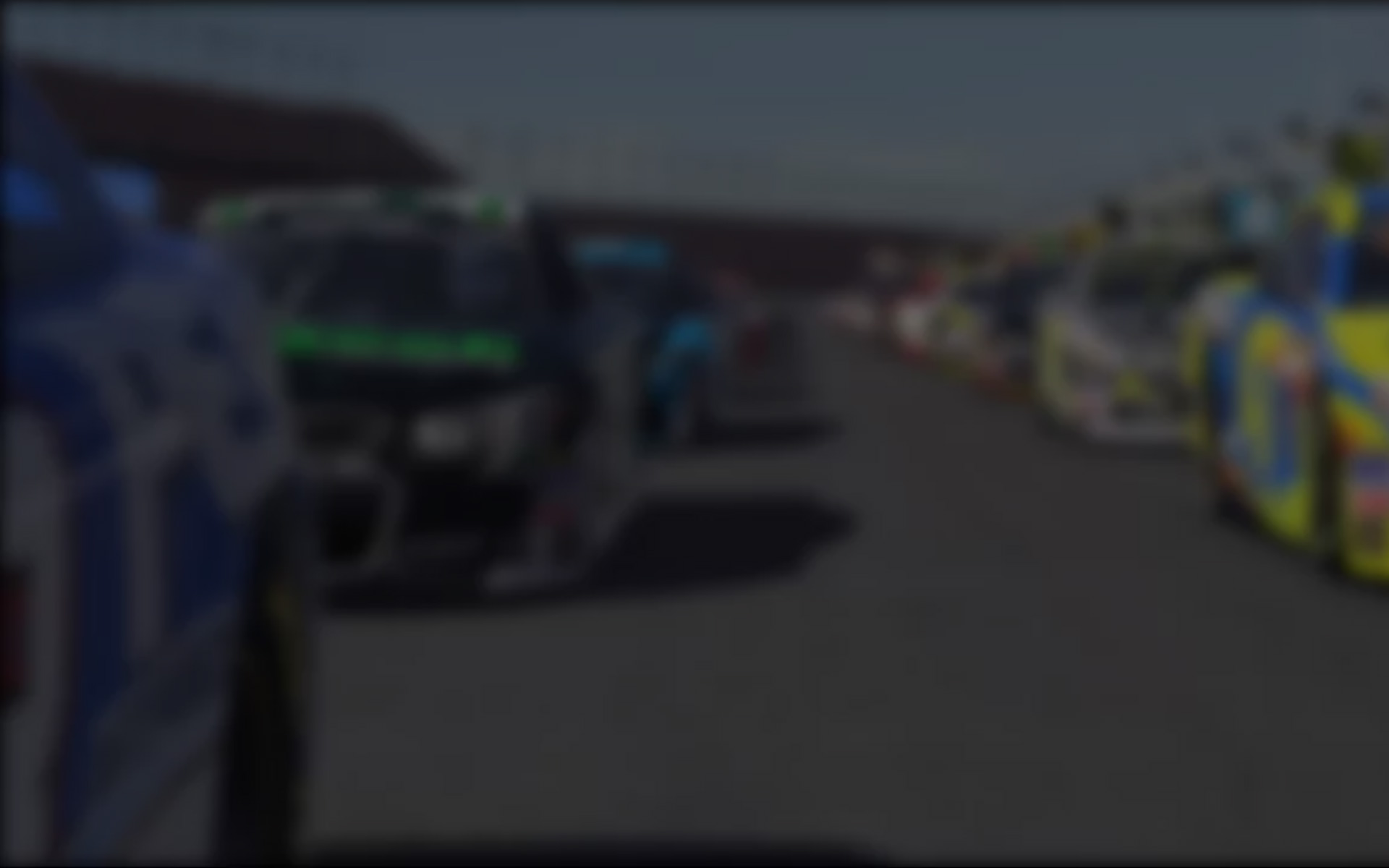 The iRacing.com inRacing News Challenge Mixed-Class series headed back to West Virginia for the fourth and final time this season to Summit Point's longest configuration in Week 10.  The 1.98 mile layout provides racers with a long 2,900 foot straight away which makes for exciting sling-shot passing before heavy braking into Turn 1.
Last week after draft racing atCharlotte's road course both the Solstice and Mazda point leaders extended their leads.  This week after Summit both point leaders remained on top while a few names shuffled around in the standings.
Summit Point Stats – Week 10
430- The number of Mazda drivers that ran an official race.
175- The number of Solstice drivers that ran an official race.
40- Total number of drivers who had a 0 INC race.
31- Total number of Rookie's that won an official race.
5- The number of Mazda drivers that qualified under a1:24.
3- The number of Solstice drivers that qualified under a1:24.
1- The only driver to win from the pole, lead every lap and 0 INC in more than one race (see Mazda Notables).
Pontiac Solstice
Andrey Loginov (Central-Eastern Europe) who took over the overall Solstice points lead a few weeks ago is trying to put the Championship out of reach with several weeks to go.  Loginov qualified third best atSummitwith a 1:23.972; he won only one race for 137 points which is good for third this week. Don't count Chris Hughson (New York) out of this Championship just yet.  Hughson qualified tenth at 1:24.398, won nine of ten races and his 141 points is tops this week which keeps him second overall.  Jared Jewell (Michigan) was the fourth fastest qualifier by posting a 1:24.033 lap with his Solstice.  Jewell who also won a single race collected 125 points for his effort and still holds onto third place overall respectively.
In Time Trial Andrey Loginov claims another perfect week running a mistake free 1:24.328 average around Summit Point and scoring 100 points.  Paul Clark (Australian/NZ) 1:24.497 and fellow Regional teammate Lewis Cugaly (Australian/NZ) 1:24.546 rounds out the top three.
Notables– Lewis King (Mid-South) was extremely busy atSummit winning 17 of 25 races with nineteen poles and finished with a 109 point average.  Matt Bushell (UK&I) only win for 140 points was good for second place this week only one point behind Hughson's 141.
Mazda MX5 Roadster
Two-time Mazda Champ Petr Dolezal (Central-Eastern Europe) was the fastest MX5 qualifier once again with 1:23.371 lap, he won only one race from the pole, led every lap and 137 points was fourth best this week.  Your Author Joe Pisciotta Jr (Florida) qualified eighth, won all four races and 137 points is third atSummit.  Vladimir Ozeretskovskiy (Central-Eastern Europe) qualified sixth, he won two of three starts and 127 points is also sixth this week where he holds onto third overall in the Championship standings.
In Time Trial Kevin Lewis (New England) once again claimed 100 points with a 1:24.480 mistake free average in his Mazda while Rookie Ryan Berryman (Australia/NZ) took second place and Adam Sweet (Mid-South) rounds out the top three.
Notables– Summit Point's big winner this week is Lorenzo Leonetti (Italy) who's 184 point win was tops in Mazda and moved him to fourth overall in the standings.  Kevin Lewis won three times, led every lap from the pole and made zero mistakes in 42 laps.
After ten weeks of mixed-class racing the Top-5 in points looks like this.
Pontiac Solstice Class:
Andrey Loginov (Div. 1) – 1173
Chris Hughson (Div. 1) – 1081
Jared Jewell (Div. 2) – 1040
William Disdale (Div. 2) – 991
Paul Clark (Div. 1) – 989
Mazda Roadster Class:
Petr Dolezal (Div. 1) – 1170
Joe Pisciotta Jr (Div. 1) – 1091
Vladimir Ozeretskovskiy (Div. 2) – 923
Lorenzo Leonetti (Div. 1) – 899
Stephane Morien (Div. 1) – 874
Check the iRacing.com InRacing News next week when InRacing News Challenge mixed-class series heads back toLimeRockPark's this season to conquer the "chicane" configuration.
---
You may also like...
---