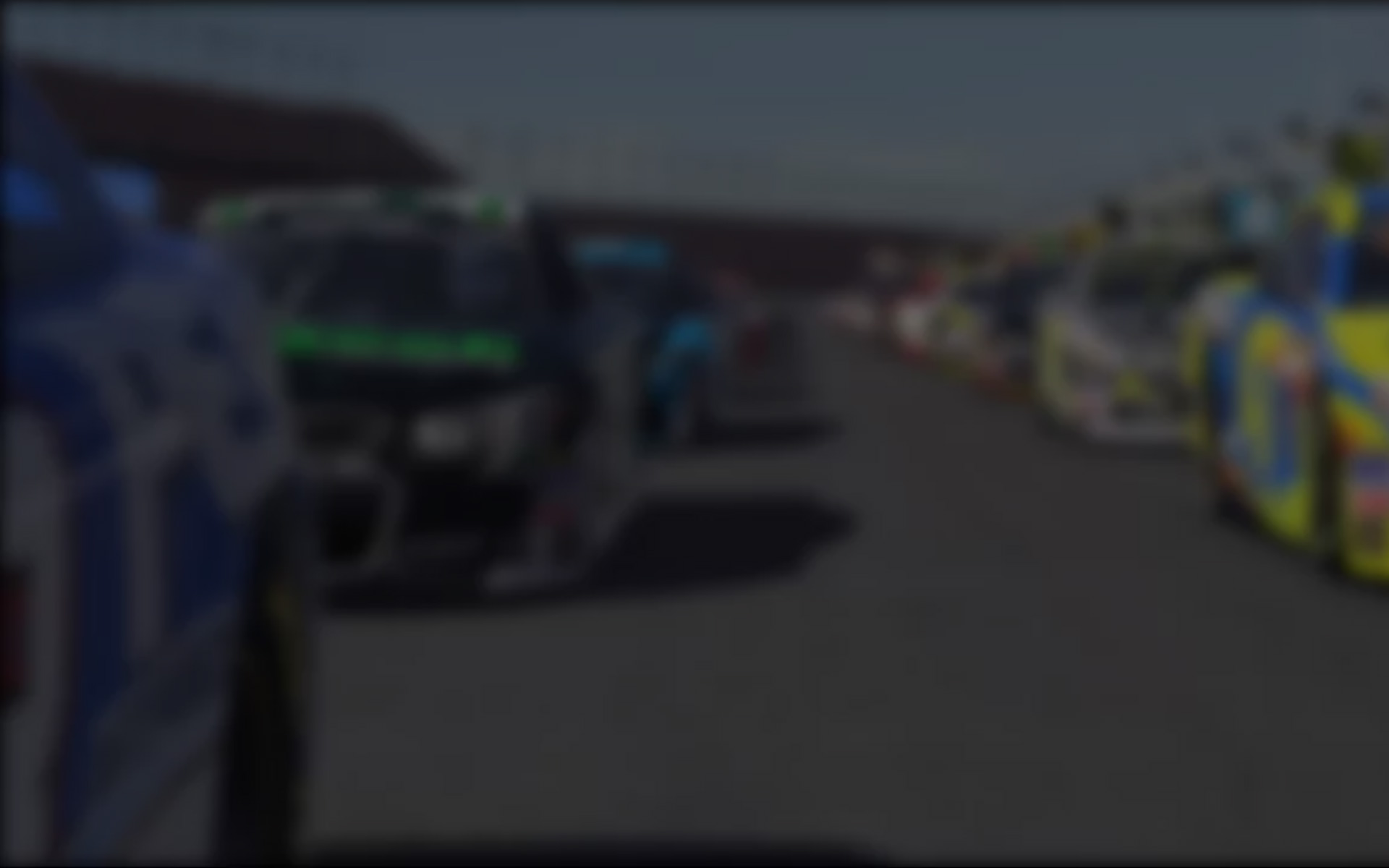 Week Four of the final 2011 season of the inRacingNews Challenge saw the Pontiac Solstices and SpecRacer Fords tackle the tricky Lime Rock Park road course. Coming-off of its second round at Summit Point Raceway in the first three weeks, Lime Rock represented a different challenge for the series' top sim racers.
In Solstice, Michael Booth's one win in two starts was good enough for 168 points and the best performance of the week. Nenad Matijevic placed second with 149, while third place went to Michael Vaughn with 126. Meanwhile, Gabriel Tobar's one-for-one week produced 161 points and top honors in SRF, with Daniel Mageste's 144 points placing him in second. Sean Farrell edged Jan V. Merkatz for third place, 135 points to 134.
Chris Hughson paced all Solstice statistical categories, tallying 21 wins and 15 poles in 30 starts. Only two other drivers started more than 10 races – Mihael Vucinic made 13 starts, while Wim Bries competed a dozen times. Unsurprisingly, they also placed second and third in total wins, with Bries scoring seven and Vucinic four. Bries also added eight poles to place second in that category.
Andrey Tararaksin led all SRF competitors with 12 starts, in which he scored a pair of victories and a class-leading eight poles. Omar Soto, meanwhile, scored a class-best five wins in only six starts, adding six poles to rank second in that category as well. Tom Sullivan earned four wins in eight starts to rank second in that category.
Three Solstice drivers broke the one minute barrier in time trials, with Booth's 59.687 topping David Benedict and Vucinic in the category. Booth's lap actually would have ranked third in SRF, as only Gaston Taberner's 59.272 and Omar Soto's 59.452 would have been faster. In qualifying, Booth topped all Solstice drivers with a 59.367, while the always quick Tobar turned a 58.572 to top the SRF class.
Week Five of Season Four of the 2011 inRacingNews Challenge saw a return to the Charlotte Motor Speedway road course. Because only eight of 12 weeks count in the iRNC standings, the season is theoretically halfway through for some of the series' top drivers. The middle stretch of the season provides an important opportunity for both Pontiac Solstice and SpecRacer Ford drivers to solidify their championship position.
The story of the week was Kalle Ruokola, who paced both classes. Thanks to one quality start (a win from the pole), he led all Solstice drivers with a 182-point week. That one race was good enough to top Michael Booth's 173 points and Kevin Leu's 170, after both drivers scored one win in two starts. Ruokola did the same thing in Solstice, scoring 168 points for the lone win, which topped Sergio Roda Junior's 159 points and Gabriel Tobar's 155. Roda won in his lone start from the pole, while Tobar did so in both of his starts.
Douglas Campbell made the most starts (30) in Solstice, but only managed to take three wins and one pole. Chris Hughson, who frequently leads the category, came in second with 20 green flags, but his 17 checkered flags and 16 poles led each of those categories. Campbell, Mihael Vucinic, Wim Bries, and David Benedict tied for second in the wins category with three, while Bries and Niklas Mackschin tied with four poles apiece.
Of the five SRF drivers to enter more than 10 races, Bruno Caldas led all drivers with 13 starts, scoring four victories and three poles. Those were good for ties of second and third, respectively, in those categories. Chris Hughson scored the most wins with seven (in eight starts); Andrey Tararaksin took six poles to Hughson's five to lead that category.
For the third consecutive week, Booth posted the fastest time trial lap in Solstice, a 1:22.562. Omar Soto topped the session in Ford with a 1:21.677, the only driver to break the 1:22 barrier in time trials. Meanwhile, in qualifying, Eric Foss turned the fastest lap in Solstice, posting 1:21.715, as Tobar posted the fastest Ford qualifying lap for the third week in a row with a time of 1:20.725.
Week Six marks the halfway point of an iRacing season, and for Season Four of the 2011 inRacingNews Challenge, that week meant the first of two visits to the full layout of the Okayama International Circuit. A visit to Okayama means one of two things: it's either the halfway point of the season, or the very end, but either way the track is a crucial point in the season for the Pontiac Solstices and SpecRacer Fords of the iRNC.
In Solstice, Michael Booth won all three of his starts to top the class with a 162-point week. Second place went to Nenad Matijevic, whose two wins in eight starts were good for 139 points. In third, Thomas van Bussel's victory from the pole in his lone start scored 138 points. Meanwhile, Kalle Ruokola topped the Ford class for the second week in a row, this time with a dominating 237-point weekend buoyed by two wins from the pole. Petteri Kotovaara and Tapani Linnaluoto made it an all-Finnish top three in the class, scoring 203 and 169 points, respectively.
With 31 starts, 24 wins, and 29 poles, Chris Hughson once again led all Solstice statistical categories in sheer numbers. Douglas Campbell's 21 starts were good for second in that category, as no other driver started more than 10 races. John Tucker's four wins ranked second outright in that category, while Tucker, Campbell, and Eric Laval tied for second in poles with four apiece.
Two Ford drivers, John Pappas and Michael Predko, tied for the lead in Solstice starts with 15, but Pappas scored the only win and pole between them. In fact, no other driver with more than 12 starts scored any victories. Ramon Sprecher posted the most wins, with six in eight starts, while four drivers tied behind him for second place with four wins. One of them – Nikolay Andreev – led all drivers with six poles; another – Damon Ethakada – ranked second with five.
After finishing just behind Booth in Solstice time trials for the previous two weeks, David Benedict finally turned the fastest lap in the session with a 1:49.533. Booth still turned the fastest qualifying lap, however, with a 1:48.583. For the second week in a row, Omar Soto turned the fastest time trial lap in Ford, posting a 1:47.077, as six drivers broke the 1:48 barrier; in qualifying, those times got even faster, as Mogar DG Filho turned a blistering 1:46.306 to break Gabriel Tobar's three-week streak of leading the category.
Week Seven marks the iRNC's return to its de facto home track, Summit Point Raceway, and a visit to the Jefferson Reverse layout. Last season, Tim Schuett was the surprise winner in Solstice, scoring 146 points after winning one of two starts. Meanwhile, Ruokola had one of his best weeks of the season, scoring 202 points after winning three of three starts.
---
You may also like...
---