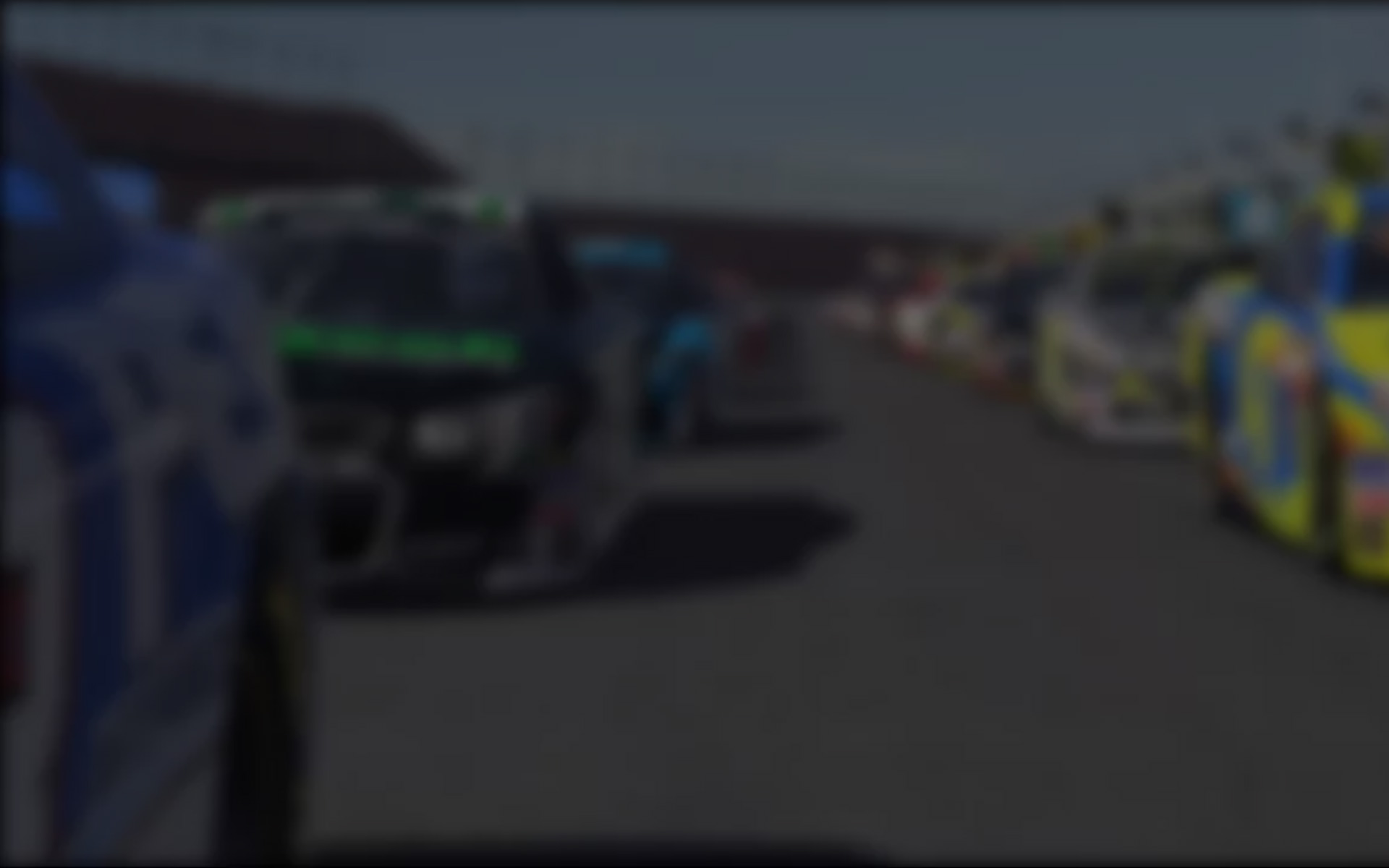 August 11th, 2010 by Tony Gardner
What a perfect real world sport to simulate utilizing the amazing power of the Internet – Motorsport Racing.
I may be a slightly biased but, in my opinion, of all the sports out there racing is the best-suited for the transition to a simulation. Lucky for us sim racers, race gamers, real world racers and racing fans. Whether you're a serious racer or casual racing fan who wants to get much closer to the action — in fact become the action — there is nothing quite like Internet racing when it comes to matching the excitement of the real thing. My point is not to compare the two, rather to simply point-out that real-world racing transitions so nicely to Internet racing. One main similarity for sure is that skill, racing craft and practice are necessary to be competitive, whether you're racing in the real world or on the Internet. One of the big differences certainly is the time and money needed. Chalk that difference up as a big plus when it comes to Internet racing.
I may be a slightly biased but, in my opinion, of all the sports out there racing is the best-suited for the transition to a simulation.
Just think . . . it is pretty cool that you can go racing whenever you want, any time of day or night, 365 days per year. Since iRacing.com launched its service about two years ago, our data logs show there have been multiple people racing every second of every day. That's pretty amazing when you think about it. I guess that demonstrates the power of the Internet and the convenience of a centralized Internet racing service like iRacing. As the president of iRacing I am always checking the service to see what is going on at all times of day and night. I remember last Christmas Eve . . . once the kids went to bed, I went on the service (in the middle of the night my time) and the servers were chalk-full of racers. I guess having people racing each other from 70 different countries and covering every time zone and walk of life truly makes iRacing a 24/7 service.
The fact that each of our racing series (over 20) has racers from all over the world is pretty cool in its own right. Better yet, you get to talk with and, in some cases, really get to know some of those people from different countries and cultures. I don't care who you are, not only would you not be able to race all these cars and tracks in the real world without Internet Racing, you probably would never get to talk to so many people from other countries without it. Pretty Cool.
We can also combine this perfect Internet sport with our centralized service and all the power of computers today and the Internet, to create some exciting events that would never happen in real world racing without investing a great deal of time and money.
For example and speaking of computing, take the Intel GP Series @ Intel's Extreme Masters now underway at iRacing. We have partnered with Intel to deliver a truly global Internet-based competition. The online competition consists of week-long regional iRacing series that will determine a group of finalists for three regions in the world: Europe, US/Canada and Asia/Australia.) The first series (Europe) just ended with Martin Macjon (Germany), Richard Towler (England), Greger Huttu (Finland), Bastien Bartsh (France), Andre Boettcher (Germany), Sebastian Schmalenbach (Germany), Vit Mistina (Czech Republic), Sven Mitlehner ( Germany), Armelin Weisee (France) and David Williams (England) all qualifying to move on to the next round of the tournament. These 10 guys will compete in a regional event that will be broadcast live from our website www.iRacing.com on August 21, 2010 at 1PM CEST. The top four finishers from that event will be invited to the World Finals Championship Race in Germany in March of 2011 to compete against the other regional finalists from the US/Canada and Asia. All the finalists will actually be physically in Germany for that race. The other regions are yet to play out and there's still plenty of time for every iRacer from those remaining regions to enter the competition. The total purse for the winner(s) of this tournament is $23,000, and everyone who competes in the full week of regional series events is also entered to win an Intel Core i7 Extreme Processor and Motherboard. iRacing members can find the full details on the iRacing member site.
Real-world racing is great fun but if time, money and courage are not in long supply I would strongly suggest that you try Internet racing. The fun and gratification — although different in some respects — can certainly be just as real and, just as certainly, much more attainable!
Good Racing!
---
You may also like...
---