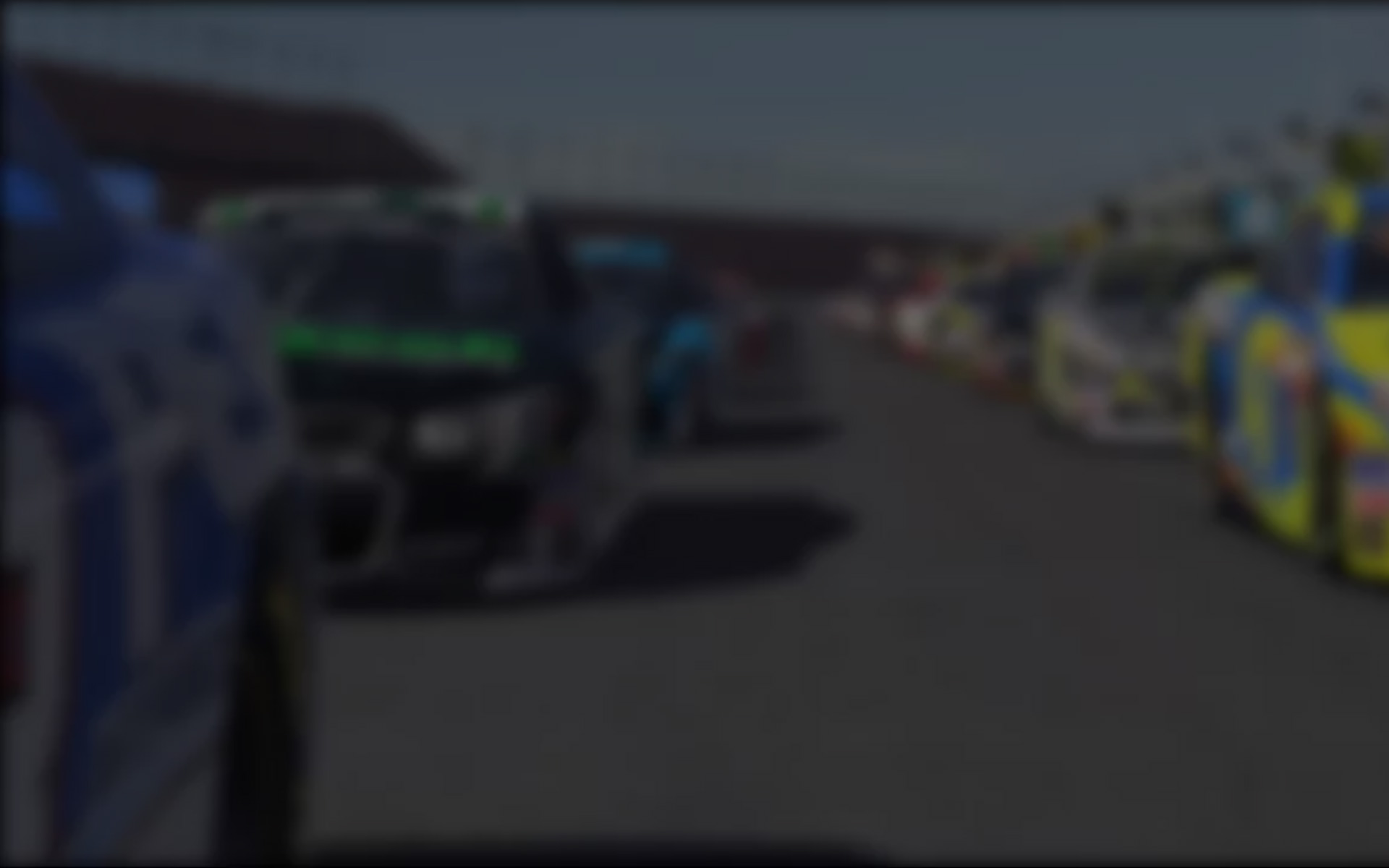 Editor's note:  inRacingNews is pleased to present the first installment of a regular blog by Austin Brauser and Charlie Anti, of AntiSpeed Competition.  Both iRacers, Anti will be driving a F2000 engineered by Brauser in this year's US F2000 National Championship.  We think you'll enjoy their unique perspective on the trials, tribulations and (we hope) successes of starting-up a race team, one in which iRacing will play a significant role both on the driving and engineering side of the equation.
Austin:
Hello everyone, my name is Austin Brauser.  My friend and colleague Charlie Anti and I are starting an F2000 team. While this may not be extraordinarily noteworthy in itself, the important part of this equation is that we are two college students doing exactly what we have wanted to do our entire lives.  Together we are AntiSpeed Competition; Charlie is in the New York University Sports Management Program and has past racing experience, and I am a Mechanical Engineer at Columbia University. Together we are working to not only do well in the F2000 Championship, but also to move up the racing ladder.
Charlie and I are very excited for the upcoming season and we're especially excited to be writing this blog for inRacingnews.com. Our goal is to give sim racers and racing fans an idea of what it is like for an aspiring racing driver and engineer to try to break into the open wheel scene. We are both iRacers ourselves; I have been into sim racing ever since I can remember, ranging from 32 bit Playstation games, all the way up to iRacing itself. I have had iRacing myself for about 3 months, but have been a fan of it ever since the simulator was released. I really got hooked when Steve Potter, iRacing Director of Communications, came to Columbia and shared how iRacing was able to recreate the real world so accurately. Charlie will go into a little more depth, but we plan on using iRacing as a tool to prepare ourselves as well as we can for each race we go to.  I'll let Charlie introduce himself later on, but I would like to give you a little background about myself.
Ever since I was little I have had a vested interest in the world of motorsports. After attending car races as a toddler, I begged my parents to buy me my own toy cars and trucks (when I was really small I liked the transporters just as much, if not more, than the race cars themselves). As time went on, I moved through model cars and remote control cars, always trying to make them faster. One noteworthy example was a regular Hot Wheels car that I fitted with a model rocket engine and a huge cardboard spoiler; I assure you it was very quick and after a few iterations the spoiler kept it glued to the road. Of course my designs were not wind tunnel tested or simulated with a computer program, but they were pretty good for a ten year old boy.
As I grew older, I began to understand the intricacies of the sport. I started to realize that airflow under the car was just as important as airflow over top the car; I noticed the subtleties that differentiated each car in the paddock and how each design had its own advantages and disadvantages. If I ever had a question about anything, I would ask – something I am still not afraid to do. I make it a point to learn something new whenever I can. It was only natural that when I began to attend Columbia University, I joined the Formula SAE (Society of Automotive Engineers).  Formula SAE is a collegiate design competition where colleges design and build a formula style race car, along with a marketing plan.  There are a strict set of safety guidelines and some restrictions such as a 600cc maximum engine size, but other than that it is an open formula. (A 600cc engine may not seem that big but, considering the fact that most of the cars weigh less than 600 pounds, they really move.) There are several Formula SAE competitions worldwide but we focus on the American competition at Michigan International Speedway, where we compete against up to 120 other teams in a series of static and dynamic events including skidpad, acceleration, autocross, endurance, cost, design and marketing. In my first year on the team I worked on the body of the car; in my second year I was the assistant chief engineer. These two years gave me a taste of the motorsport engineering field and also prepared me for my junior year, when I became the team's chief engineer, leading the entire project to the best finish in school history.
Charlie and I met through Formula SAE. NYU does not have its own SAE program so Charlie joined our team and, throughout the past few years, we have gotten to know each other pretty well.  This past summer I worked with Charlie, as well as with John Walko (who runs a respected race prep shop near Pittsburgh), to run his Pro Star Mazda at a few regional SCCA events this past year. We had some gearbox issues during our first event so we did not start, but we went on to win both of our races overall at Watkins Glen in September. I have learned a lot at the race track over the past few years. In addition to what John has taught me I have to thank David Lapham who has really pulled me into the racing scene and gotten me hooked.  David has taught me a lot about how the racing world works and has let me work with him on his F500 car at several SCCA national events. This, along with numerous other factors led me to look into graduate school for motorsports. None of the schools in the US had what I was really looking for, so I applied to and was accepted into the Oxford-Brookes University Motorsports Engineering Masters Program.  I made this decision because Oxford-Brookes is located right in the center of the Formula One industry in the UK; in fact it is only a few miles from the Williams F1 headquarters. (Additionally they have recently built a multi-million dollar automotive test lab.)
This is really what sparked the creation of our team; when I was filling out my application I suggested to Charlie that if I got accepted he should come over with me so we could race in the British Formula Ford Championship. This is one of the most competitive racing series in the world, so we decided to get some experience under our belts before we undertook the challenge. We decided the best route would be to run an F2000 car for a year. I'll let Charlie take over now so he can introduce himself and talk about this decision to run in F2000.
Charlie:
Hi everyone! As Austin has said, we chose to focus on the F2000 class. We are planning on competing in every SCCA club race we can fit into our schedule, and we are focusing our sponsorship efforts on the F2000 Championship Series. This was mainly because the car is a direct cross-over from the cars that are legal in British Formula Ford, the only changes being a different engine and bodywork. In addition, it is the most affordable class of professional open wheel racing.  Full teams' budgets are under $100,000 for a season, and we expect to be well below even that. We are also looking at doing a few races in the new USF2000 Championship, but due to several factors, the costs of running in this series are significantly higher.
Let me tell you a little bit about myself. Unlike most racing drivers today, I did not drive a go-kart out of my mother's womb. Until I was about 14, I wanted to be a SWAT officer. I clearly remember playing Monaco Grand Prix Racing Simulation 2 (some of you long-time sim racers may remember that one) and comparing the two career paths. Both are a lot of hard work, but one would lead me around the world, allow me to drive incredibly awesome cars, and make a lot of money. The other was significantly less glamorous, and I decided perhaps racing was the better way to go.
I had to wait until I was 16 to race karts. I grew up in Pittsburgh, PA, and until 2002 when BeaveRun Motorsports Complex opened up, the closest kart track was about a four hour drive from my house. It was then that I finally got a chance to drive, and I competed in local karting events for two more years before I attended the Skip Barber Racing School in Sebring in 2004.  I competed in their Eastern Regional series that year, winning Rookie of the Year.  The following year I raced in both the Eastern and Midwestern region, winning the Eastern championship and earning Most Improved in the Midwestern.
John Walko and I had met through my karting activities at BeaveRun and, after winning the Skip Barber championship, I scheduled a test with his team, which resulted in my driving for him in the 2006 and 2007 Star Mazda Series. My first Star Mazda race in Sebring 2006 was a huge eye-opener for me. While I was expecting to continue my winning ways from Skip Barber, I qualified in the back half of the field and retired with an electrical problem in the second half of the race (caused by me straddling a kerb after running wide). I was eager to meet the challenge though and I made steady progress throughout the season, my best finish being 5th place at Portland International Raceway.  However, I almost won in the rain at Mosport; on the penultimate lap I spun after miss-timing my pass for the lead.
2007 was supposed to be a break-out season, but after finishing 8th in Sebring and qualifying 6th on the streets of Houston, I was unable to replicate my progress of the year before. After that season I ran out of money and was forced to the sideline. This was extremely disappointing since, although my results were not stellar, I had proved to everyone who I had worked with that I have all of the necessary mental abilities to be a world-class driver, but simply haven't had the chance to refine them.
As far as sim racing goes, I have had a love/hate relationship with the sport since 1996 when I first played Psygnosis' Formula 1. While sim racing allows me to feed my passion for racing pretty much any time I want, I always have trouble driving more than two laps without crashing! Since then I have driven (and consistently crashed) my way through Monaco Grand Prix Racing Simulation 2, the many EA Sports F1 games in the early 2000's and, of course, the legendary Grand Prix Legends. My first taste of iRacing came last year when I was at home for winter break. It was really cool to drive a virtual representation of my own race car, although I did crash it a lot more than in real life. I have to say one of the most realistic aspects of iRacing is the remorse you feel when you spin or crash. Although no one is keeping score, in real life your reputation suffers a little bit every time you have an incident, and even if that doesn't bother you, being handed a multi-thousand dollar repair bill certainly will. For the last three months my safety rating has been stuck between 2.3 and 2.5 on the class D license. My goal is to get the class C license so I can finally race the Star Mazda car wheel-to-wheel, although at this point I can't get out of my own way. Austin and I plan to use iRacing extensively to prepare for the upcoming season, and it is something we will discuss more in depth in another post.
I look forward to sharing our adventure with everyone and I hope you find it informative and exciting. We are planning on using video extensively through the season, and we encourage everyone to subscribe to our YouTube channel, which should become very active once we begin testing. We are also on Facebook, and becoming a fan gives you the chance to receive live updates as well as pictures from Austin's and my careers so far.
Links:
Facebook: http://www.facebook.com/pages/AntiSpeed-Competition-Inc/192547391012?ref=ts
Twitter: http://twitter.com/AntiSpeedInc
Youtube: http://www.youtube.com/AntiSpeed
Columbia SAE: http://www.columbia.edu/cu/sae
---
You may also like...
---